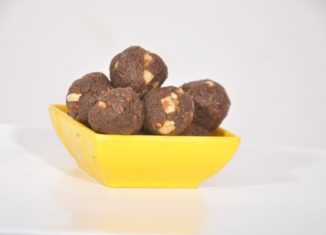 Winters are the perfect time to indulge in sweets and desserts. And nothing tastes better than the traditional sweets from various regions of Maharashtra. The state celebrates numerous festivals, and none of these celebrations is complete without rich, decadent desserts. Like all Marathi dishes, Maharashtrian sweets taste best when made from indigenous ingredients. Here are five traditional sweets that are the favourites in my household.
Dink ladoo: Though traditionally made for new moms, Dink Ladoo is now a winter favourite across all age groups. Made from the edible gum of the Tragacanth shrub, it keeps us warm and helps boost Vitamin D levels. Dink ladoo is indeed a superfood but a yummy one at that. The addition of ghee, nuts, and subtle spices makes it a guilt-free indulgence. Making dink ladoo at home may require quite a bit of effort, though. So I order mine through traditional Maharashtrian food sites like Aazol.
Mahua ladoo: Most Maharashtrian sweets are made from ingredients that have significant therapeutic value. This makes them both tasty treats and good for health as well. The Mahua ladoo has excellent cooling properties and is perfect for summers. Made from the fragrant flowers of the Mahua tree, this ladoo is packed with micronutrients such as vitamins, calcium, and phosphorus. Besides being delicious, it gives you that instant energy boost you need on a summer afternoon.
Ukadiche modak: You haven't been to Maharashtra if you haven't celebrated Ganapati Puja with some homemade Ukadiche modaks. The filling of freshly scraped coconut cooked in liquid jaggery and mild spices is wrapped in a wafer-thin casing made from Tandul Peeth or rice flour and steamed to perfection.
Coconut jaggery chikki: The sweet I always store at home is the Maharashtrian soft coconut jaggery burfi. This is crumbly nutritious coconut and kaakvi (mineral-rich liquid jaggery). It is not only the perfect solution to your sweet cravings but also an energy bar that kids love.
Puran poli: The one sweet dish that never fails to earn me some compliments is the ubiquitous Puran poli. It's similar to a stuffed roti or paratha, but the stuffing is a sweet mixture of cooked Bengal gram, jaggery, nutmeg, and cardamom. The stuffing is filled with wheat flour dough, rolled out like a roti or thalipeeth and cooked in ghee until crisp.
Each part of Maharashtra brings with it different recipes for these sweet dishes. In fact, each family may have its secret additions or tiny hacks that make the recipe stand out from their neighbours. It takes a lot of time and effort to keep the Maharashtrian culinary traditions alive, but entirely worth the appreciation that we earn from the children and the family.