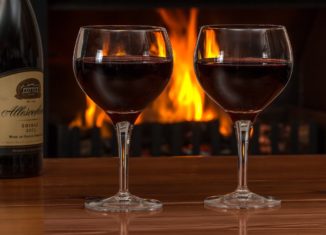 Being new in the wine world can be a bit of a hassle, especially if you do not know what to look out for. With so many areas that revolve around wine, from simple things such as how to hold a wine glass to learning more about varietals, it can be a bit overwhelming. However, if you are a wine enthusiast, you can be sure to learn fast! Below are some tips that you may need to know as a beginner wine enthusiast to help boost your wine knowledge.
Get to Know Different Wine Types
Most beginners only know the differences in wine types including white and red wine. However, different types of wine are available in the market that you can choose from, running from Sauvignon to Viognier and Cabernet to Zinfandel, among others. Finding out the different types of wine opens out various options and opportunities to explore.
Join a Wine Tasting Club
Wine tasting clubs are one of the best ways to learn different types of wines and experience sniffing out the complex wine aromas while tasting. Wine tasting usually involves four processes: looking, smelling, tasting, and pondering. Many people go for wine tasting to improve their wine tasting ability, profile flavors, and write reviews, which can help you learn a few things when you join these clubs. However, ensure that you master and understand the etiquette and terminologies of these wine tasting functions.
Stay on your Budget
It is undebatable that wine can be expensive. However, it is also true to say there is a great wine widely available at affordable prices. It would be best if you did not spend a fortune exploring the different types of wines. You must figure out how much you are willing to pay in your wine adventure and stick to your budget. You can consider brilliant ways to cut down costs, such as getting a monthly wine subscription to care for your wine needs.
Do Not Be Scared to Ask Question
Having the willingness to ask questions is one of the best ways to learn. As a beginner, wine steward terms may sound more French, and there is nothing wrong with asking questions where you do not understand. There is vast knowledge surrounding the wine world, and you should take advantage of the free knowledge offered in wine tastings and wine parties. It is essential that you also do your research to know the names of famous wine regions and showy grape blends.
Remember to Take Notes
You should not only aim to ask questions but also be ready to take notes as it is said writing aids the memory. With so many terms that one can learn about wine, it is essential to be realistic and put them down as you go on with your research. It is ok to ask for a pen and paper whenever you go to wine tastings and parties, and always remember that there is no wrong or the right thing to write down.
Final Remarks
Diving through the wine world as a beginner will be overwhelming at first, but when you master the crucial tips, you will maneuver through it like a pro. We hope that the information above will help you as you get to learn more about wine.