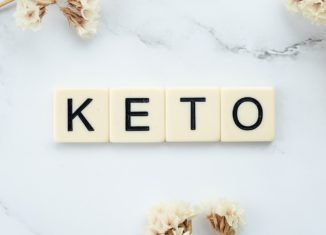 Are you looking for ways to enjoy delicious, healthy meals without all the carbs? Have you heard about following a keto diet and wondered what it's all about? Eating a ketogenic diet involves reducing your intake of carbohydrates while increasing your consumption of healthy fats. This can help with weight loss as well as provide other beneficial health effects. If you want to try out the ketogenic lifestyle but don't know where to start, this blog post is for you! Here are five different keto-friendly recipes that are easy enough for anyone to cook up at home regardless of their experience in the kitchen. Even better, each dish is incredibly tasty and seriously satisfying; so after reading this, you won't second-guess taking on the low carb lifestyle again!
Keto Teriyaki Chicken
Take your taste buds on an adventure with dairy free keto teriyaki chicken! This popular dish is low-carb and high-fat, featuring a delicious dairy free Ketogenic teriyaki chicken sauce. Made with soy sauce and sesame oil, this zesty marinade provides all the flavor without the bulk of carbs. To pack in even more nutrients, serve your succulent teriyaki chicken over a bed of spiralized zucchini noodles or stir-fried bean sprouts. Whether you're an experienced keto chef or just entering into this delicious lifestyle, this teriyaki Chicken is sure to hit the spot and satisfy any cravings!
Keto Egg Muffins
Keto egg muffins are a great meal option for those following a keto diet. With only three ingredients, these delicious low-carb muffins are full of flavor. Eggs provide quality protein and fat, while spinach adds an array of vitamins and minerals. Adding a sprinkle of cheese on top adds an extra savory taste twist. You can make them ahead of time in the morning and have a quick, easy breakfast ready to go whenever you need it throughout the day. Add in some avocado slices or your favorite vegetables to dress them up and make them even more nutritious. Keto egg muffins are sure to become your new go-to meal option!
Avocado Toast with Bacon
Avocado toast with bacon is a delicious and crunchy take on the classic breakfast favorite. The combination of the creamy, nutty taste of avocados and the smoky, salty flavor of bacon makes for an irresistible start to the day. Not only does this meal deliver in flavor, but it's also keto-friendly and packed with healthy fats from both sides. With a little bit of olive oil, garlic powder, and salt, you can whip up a delightful plate of avocado toast in no time – sure to make your morning run smoother!
Buffalo Chicken Meatballs
Kick up your keto meal game with buffalo chicken meatballs! Picture it: juicy, spicy chicken meatballs pan-seared to a golden brown served over zoodles or cauliflower rice – heaven in a bowl. Just throw together the ingredients (which can be found easily in your fridge and pantry) and get cooking! In under 30 minutes, you'll have a delicious dish that will satisfy your cravings and keep you on track for your overall keto goals. So go ahead, treat yourself to some buffalo chicken meatballs for your next meal!
Keto Pizza
Keto pizza is the perfect way to enjoy a favorite comfort food while eating keto-friendly! The flaxseed crust makes for a crispy and flavorful base. Toppings such as ground beef, cheese, and your favorite keto-friendly toppings add a delicious texture and flavor combo. For those following the keto diet, it's an essential dish that won't make you feel like you're missing out on anything. It's filling, delicious, and will help fuel your body with all the fats, proteins, and carbs it needs!
In conclusion, anyone following the keto diet should consider the five meals above. From keto teriyaki chicken to keto pizza and avocado toast with bacon, all of these delicious recipes are packed with flavor and contain fewer carbohydrates than traditional dishes. Making them can provide a fun and easy way to get creative in the kitchen while still adhering to your diet goals. These keto-friendly meals are healthy, tasty and sure to be a hit with everyone in the family.