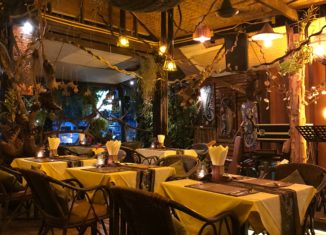 While you and your family may be busy during the week with work, school, and other activities, that doesn't mean you can't still make it out to a restaurant for a great meal on a weeknight. If you choose to do so, your next decision will be where to eat. With so many choices in today's world, this simple question can be difficult. To help ease your mind and arrive at a decision that will please everyone, here are five types of restaurants that can make any weeknight special.
Pizza Parlor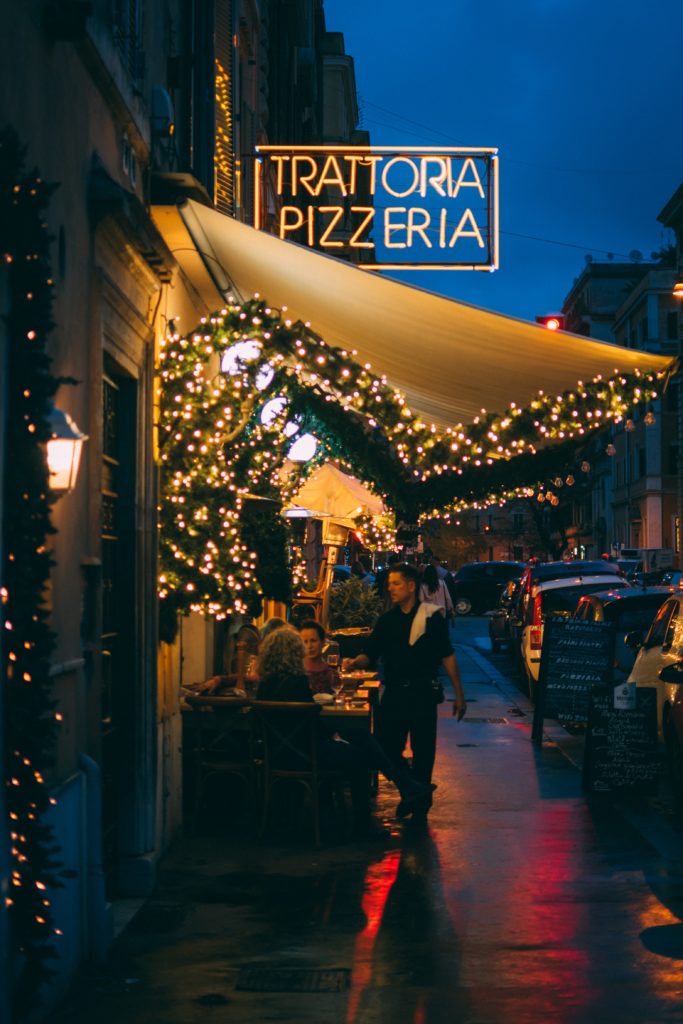 If there is one type of food that can put a smile on everyone's face, it's pizza. If possible, opt for a local restaurant that specializes in a specific type of pizza like authentic Italian, wood fired, New York style, or Chicago deep dish. Try out each style to see what kind you and your family like best. You can also visit a chain restaurant that is more likely to have a wide variety of options that will please anyone in the family. Pizza parlors are always a casual and fun experience that will let everyone unwind while downing plenty of pepperoni.
Steakhouse
When you are in the mood to sit down and have an elegant meal in a family-style atmosphere, a steakhouse restaurant may be the perfect option. Featuring many unique types of decor, moderately-priced menu items, and table service from start to finish, this is a great choice whether you bring the kids with you or choose instead to have a dinner just for two. A steakhouse is particularly a great choice for weekday birthdays, holidays, or dinners before going to a show or play.
Buffet-Style Restaurant
Commonly known as "All You Can Eat" restaurants, buffet-style establishments often specialize in Indian or Chinese foods. If this is what you are in the mood for, you can choose soups, salads, and many other foods you may want to try for the first time. Offering most meals at fixed prices, a buffet restaurant can let you feed your family for a very reasonable price. Buffets are the perfect choice if you want to spend some time at the restaurant chatting with your family as you go back for second or even third plates of food. If you own a buffet restaurant and looking to equip your business with the best kitchen appliances, visit restaurantstella.com as they review and offer great insights into various appliances on the market.
Fast-Food
Yes, a fast-food restaurant can still make any weeknight special. Whether it is dinner for two or a few more, a fast-food restaurant generally offers quick service, plenty of seating, a casual atmosphere, and food that is priced very reasonably. If you are bringing the kids along, you can often select items from a dollar menu, keeping your costs down even more. With numerous options from which to choose, you can find a place close to home. Fast-food doesn't always mean national chains either—there are often quick, local drive-thrus to try in any town that are usually a local favorite. If you haven't found one in your area, check a search engine or ask around to try something new.
Food Truck
If the weather is warm on a weeknight, you may choose to eat dinner from a local food truck. Becoming more popular in towns and cities, food trucks offer anything and everything, provide quick service, and keep your costs low. Once you are served, find a nearby picnic table for a casual and relaxing dinner. Food trucks are often found at carnivals and other fun summer events, so take the night off and spend some time with the family doing something different and fun.
So are you someone who is craving the best buffets in Singapore while
exploring the amazing destination? We have got you covered with this
article as all the options being discussed are truly amazing when it
comes to quality food, high-end environment, and value for money. So
stay back and relax as it's time to spoil yourself with some amazing
cuisines of Singapore because the country is well-known for its rich
culture, incredible architecture, breath-taking leisure attraction,
and some insanely yummilicious cuisines and food options you can't
afford to miss, especially when it comes to the best buffet in
Singapore!
No matter which of these options you select, you're sure to have a great meal and lots of fun along the way.