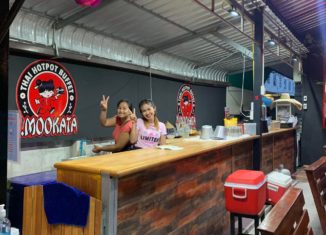 Going to a buffet restaurant is a great way to get your fill at a reasonable price. Sometimes though, you'll pay a steep price for bland food or average offerings. Other times, it's not clean enough. In Thailand though, one buffet restaurant stands out from the others for it's Thai hot pot traditions and all you can eat Pattaya service.
Called J Mookata, it is based off an age-old traditional Thai hot pot cooking method. In Thai, the technique is called 'mu kratha' which translates to 'pan pork.' In Malaysia and Singapore, this technique became known as 'mookata.' Call it whatever you like because Mookata Pattaya is absolutely delicious.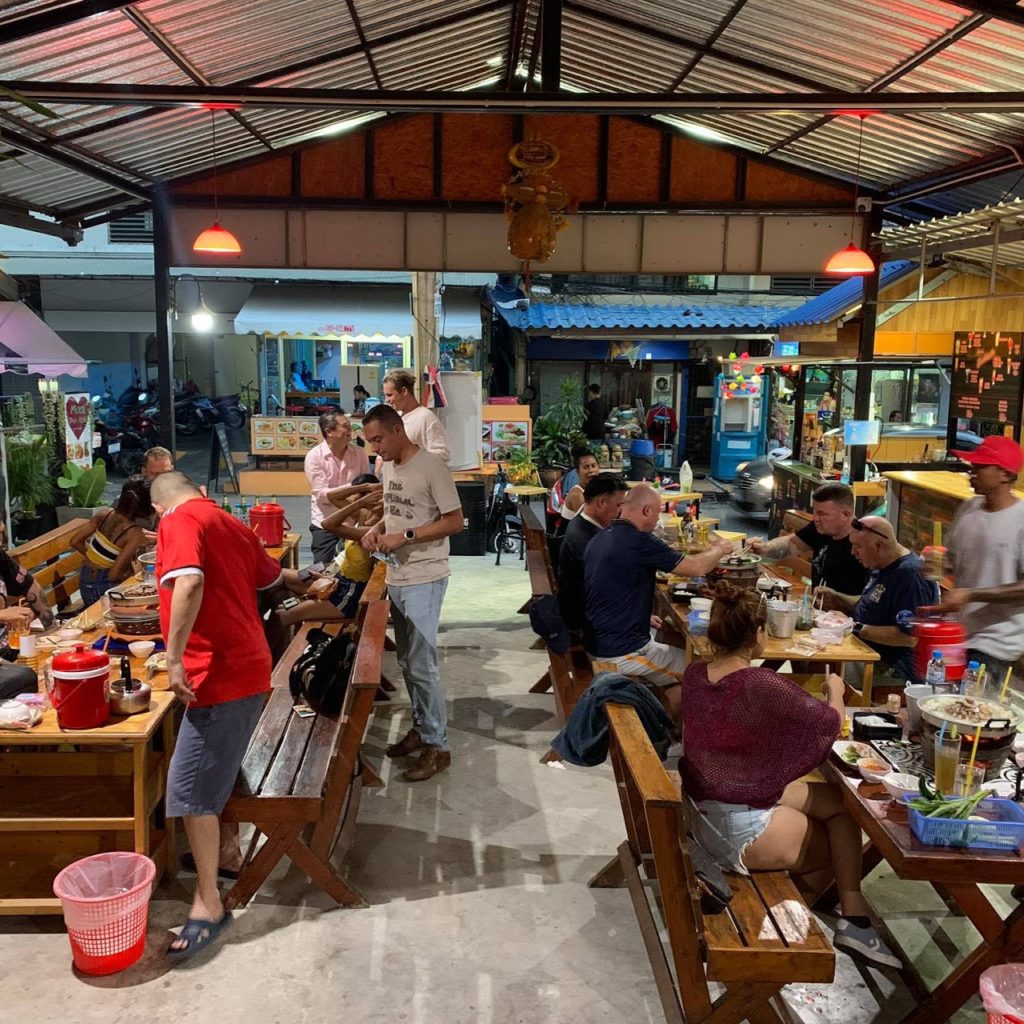 If you've had Korean barbecue and Chinese hot pot, it helps to think of Thai hot pot as a mixture of the two. The concept involves sliced pork meat that is grilled in the center of the pot. Simultaneously, vegetables, shrimp, squid, and other delights simmer in the soup portion of the hot pot.
Along with the Thai hot pot offerings, the BBQ of Pattaya comes with dipping sauces. The most popular is nam chim suki, a sweet Thai chili sauce that tastes good on everything.
What to Expect at Mookata Pattaya Restaurant
Enter this steamboat buffet style restaurant and you'll be welcomed in with a staff of friendly servers. Aside from the friendly smiles and aromatic flavors wafting through the air, you can't help but notice how clean it is. The new all you can eat BBQ Pattaya restaurant is in ship-shape condition, ready to show hungry patrons that buffet restaurants can be clean.
It's open from 1pm to 2am every day so coming for lunch or dinner, you'll have plenty of time to fill up. For the low price of only 149 Baht, you get to partake in the all you can eat steamboat buffet.
At J Mookata Restaurant in Pattaya, Thailand, you get a great value with a promise for upstanding food hygiene. This reasonable price entitles you to all you can eat portions of the restaurant's famed Thai hot pot style.
On the menu, you can order as much as you'd like for your all you can eat experience. There are farm-fresh pork strips that you'll barbecue up on the pot brought to your table. The sizzling aroma will have you salivating in anticipation, but that's only once small slice of what's to come. There are plenty of other fresh meats too. The friendly staff will let you know when you're seated what meat options are in stock. These offerings will vary as J Mookata only offers fresh and quality options as they have them.
Not a meat eater? There's plenty of vegetables to go along with the meal too. Local and seasonal, they'll complement your plate of Thai hot pot foods. Seafood is always plentiful at this BBQ Pattaya experience where you'll get fresh New Zealand mussels, squid that's so fresh it has the perfect texture when you bite into it, and prawns.
Every guest dining at J Mookata also gets one tray of large prawns as a bonus too. If you love prawns, this steamboat buffet is definitely the place to be. In addition to all this scrumptious, fresh food, this all you can eat restaurant supplies you with unique and delicious sauce dips. Made fresh daily, try them all to see which one you like the most.
At the end of such a delicious meal, it's hard to believe that there might be more things to eat. Even if you try to save room for dessert, you'll be quite full. Still, that shouldn't stop you from enjoying all the scoops of ice cream you can handle. Ask about the changing flavors. This Mookata Pattaya restaurant is big on freshness and quality and sometimes, different options are available all in the name of keeping things to their top-tier standards for excellence.
You can also enjoy plenty of fresh fruit too. It's a great way to cool down on a hot day in Pattaya, one that will improve your digestion and cleanse your palate after such an exquisite meal.
The Only All You Can Eat Experience That's Actually Worth It
If you've been to enough all you can eat restaurants or BBQ buffets in Pattaya, or anywhere really, you start to feel disappointed. They're either dirty, unfriendly, or the food doesn't taste fresh. Some even charge too much for a sub-par selection.
That's why J Mookata stands out in Pattaya. It's the opposite of what you expect an all you can eat to be. It's clean, well-managed, has friendly and attentive servers, and impeccably fresh local foods. It's the perfect place to taste Thai hot pot if you've never had it before.
Once you do, you'll be hooked. All that pork, fresh meat, seafood, sauces, vegetables, fruits, and even dessert are included in the price. Whether you're an expat looking to get a great deal on a high quality meal or you're visiting Pattaya on your travels, be sure to get a table at J Mookata. You can visit the website Jmookata.com too.