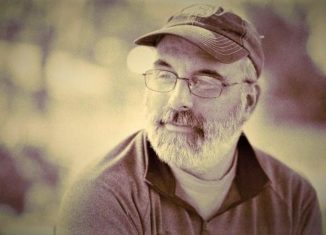 Casey Grove has a full plate… in more ways than one.
Actually, it's his job. The 44-year-old serves as Director of Catering Sales & Strategic Development in the hospitality industry. He started as a part-time dishwasher in 1996. Since then, he has worked his way up the ladder, amassing 20-plus years of experience. His most recent positions have focused on management and sales within the educational and private sectors.
Yet hospitality isn't the only item on his menu.
When he isn't organizing catering events, Casey Grove also designs and crafts tabletop board games. His first entry, The Big Fat Tomato Game, was an instant hit amongst families. Thanks to this success, he recently launched Wood 4 Sheep. This YouTube channel features playtests of the latest board game releases and follows the Spring Mills, PA, native as he develops his new projects.
These side hustles and hobbies keep Casey Grove busy. But catering is always the main dish.
Working in the hospitality industry is much more than wearing an apron. In fact, Casey Grove's role requires him to don a lot of hats. Putting food on the plate is just the beginning. Caterers must be able to whip up some business skills too. Owning or operating a catering company demands thoughtful planning and strategy.
Although there is no "secret sauce" for success, the ingredients are pretty clear. With this in mind, Casey Grove jots down his recipe, serving up five steps everyone must follow when starting their own catering business.
Research the market
Don't start with a spoon or spatula. A quick scroll on Google might just be your most useful utensil. Build out a demographic profile of potential customers and competitors, focusing on services provided, price points, and overall availability. This data should influence all business decisions.
Find your niche
What makes you unique? It sounds simple, but the answer will impact your ability to get your business off the ground. A one-size-fits-all approach will be tough to maintain initially. You may choose a curated menu. Or specialize in certain functions, like cocktail parties or corporate luncheons. Find what you can do best.
Create a business entity
You can't become "official" without a dash of legalese. Begin by formally establishing your business as an entity. This includes creating a name for your enterprise and applying for an employer identification number. You'll also need to acquire any licenses or permits that are mandated by law.
Prepare a business plan
Long before you create a menu, you'll want to craft a working business plan. This should include any start-up costs, like food, transportation, marketing, labor, and location-related expenses. You should also include projected earnings by identifying pricing and the margins you'll make on food and services sold.
Staff up
Too many cooks in the kitchen isn't always a bad thing. As you scale, you'll need additional staff to prep, cook, and serve your customers. Factor in initial equipment costs too. Start small, acquiring only the minimum now to keep overhead low.