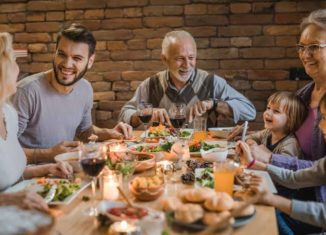 For special occasions, you may want to serve a deluxe meal at home instead of the usual casual fare. However, you don't have to spend a huge amount of money or invest hours and hours of time to make the dining event delicious and enjoyable. Here are a few tips you can employ that can help you provide a festive dining experience with minimal effort.
Decorate the Table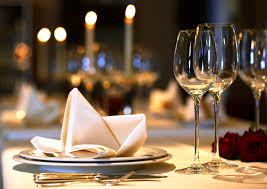 Bring out the decorative tablecloth and matching linen napkins. Add seat covers to the dining room chairs if you have them. Include a candelabra or a seasonable table centerpiece. You can also dim the lighting to enhance the candle light effect. Give the dining room a quick sweep and dusting before dinner is served.
Use Special Dishes
China dishware should be used for more than just the holidays. Match it with the good silverware and coordinating cups and glasses for coffee, wine, or punch. Use your better quality serving dishes as well, especially for centerpiece items like the entrée, a casserole, or a tantalizing dessert.
Serve a Premium Entrée
You can still follow the budget for a regular meal by shopping for just a top-grade entrée without costly trimmings. Order a special cut of meat in advance, and find seasonal vegetables that are on sale instead of buying whatever the store is offering that day. Make the entrée a focal point of the meal by adding a garnish or relish of veggies or salad.
Include a Unique Side
Add a special side item, like a French baguette loaf from a local popular bakery. Set out pats of butter instead of a butter dish, and include a delicate butter knife rather than a knife used for eating.
You could alternately pick up a seasonal item that cannot be found at other times of the year, such as favorite mushrooms, asparagus, or another less common delicacy.
Present a Splendid Dessert
Often, you can find wonderful cakes, pies, or other bakery favorites on special or available to order. Bakeries will often have deals or coupons for items that are especially popular or that they have a lot of.
On the other hand, if you enjoy baking, you can buy the ingredients ahead of time when they are on sale and whip up a delicious dessert that everyone will love. The anticipation alone will be worth the extra effort.
Creating a memorable meal can be done fairly simply to give everyone a fun and exciting dining experience. Check your budget, plan ahead, and add a few extras to make a meal that will be memorable.