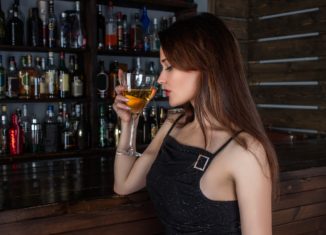 Throughout these trying times created by Covid-19, everyone has adjusted to staying indoors. Many people have separated themselves from a fun life but made the same scenario in their comfortable space. Couples who do not want to do much or go out often like to celebrate indoors, but it becomes difficult considering the few options available. It is essential to buy products like pre-mixed drinks, snacks, appropriate lighting, etc., to keep the date alive. One must understand their partner and assemble a date inside the house to keep the spark alive and surprise them.
Here are some ideas to adhere to when in a hurry/unaware of how to make the best out of nothing.
Set up a movie station:
Watching a movie is a superb idea, and many couples like to watch one to spend time together. Choosing the correct film for this date is essential since the genre, setting, and everything else must be perfect. One can set up a movie station especially to watch on a date night since it enhances the experience. Make a tent out of general items like curtains or netted sheets in a conical form with enough space inside.
Ensure fitting the laptop within this and store food in it too. One can also dedicate a small room just for this and fill it with fairy lights just for the movie. Sell the complete experience to your partner to astonish them and fill them with happiness.
Snacks and drinks:
Make it fun by involving alcohol. One can use pre-mixed drinks to make the process easier and not blend all elements by themselves. Just pour them straight into a fancy glass and serve straight with garnishing on top to make it elegant. A partner is sure to enjoy a nice glass of pre-mixed drinks without finding out the reality. Add them with other beverages and experiment if needed.
Find light snacks to last through the date, then end with the main course. Selecting the regular chicken nuggets and chips is easy; a partner might appreciate it if one goes out of their way to find unique snacks for them to enjoy. One can prepare food by themselves if they want to go the extra mile.
Games:
Revisit the early stages of the relationship by playing fun games with them. One can choose simple entertaining games or resort to sexy games to make them romantic. Many companies produce unique card games for couples to enjoy in their alone time. Strip poker and other similar games are famous among couples for game nights. Monopoly, ludo, and other board games are a superb way to start the date off the right way.
Do not be afraid to be competitive; it is just the partner. One can also play verbal games that involve asking questions to each other. Dumb charades are a great example of a fun game night with a partner.
Romantic touch:
Make the whole date romantic by adding specific elements that the partner enjoys. Ensure ticking all the right boxes like candles, scents, and other aspects the partner might find romantic. Involve aphrodisiacs and essential oils to make the environment more suitable. Decorate the bed with rose petals or gift the partner with a bouquet for a flattering effect.
Go stargazing on the lawn or build a tent to keep the mosquitos away. Nothing speaks romance like a fun camp night indoors. Understand what the partner enjoys and employ them as a part of their date to make it romantic. Read them a poem or sing for them to make it better.