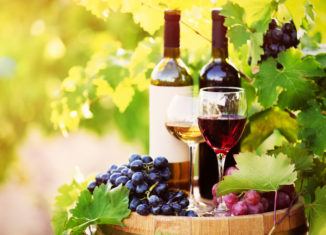 Wine has been a well-known liquor for over thousands of years because of its nourishing properties and bittersweet taste. Wine is made through a process called fermentation – the yeast consumes the sugar in the grapes, which will produce two waste products, carbon dioxide and alcohol. These waste products are either bottled instantly or aged in an oak barrel. Over 736 grapes were fermented to produce a 750-milliliter bottle of wine.
Drinking the right amount of wine can be beneficial for the health of your heart and brain. It can also prevent vision loss, colon cancer, and breast cancer.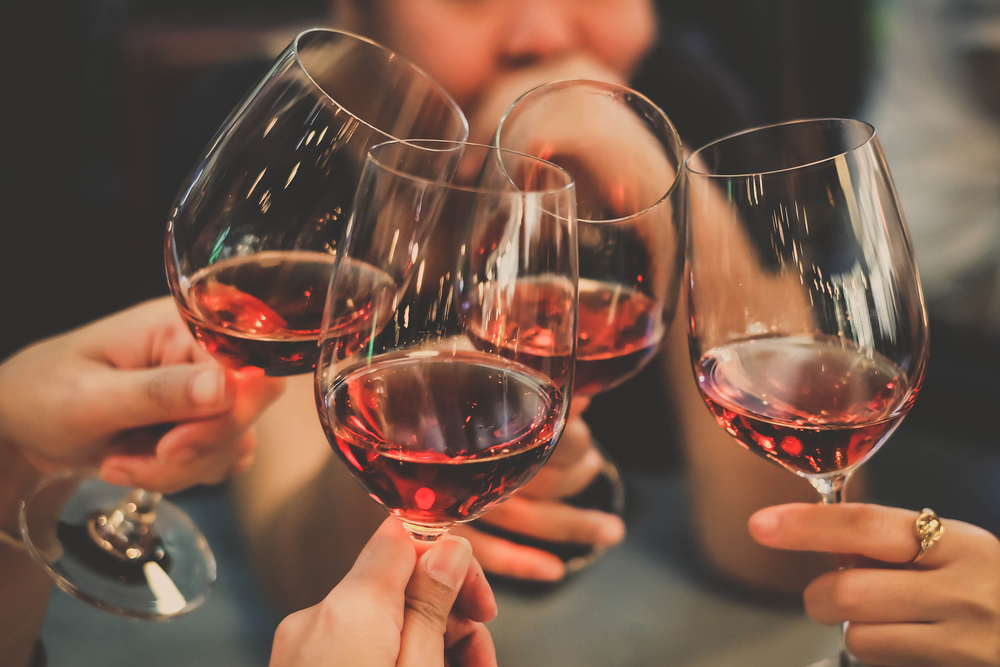 When it comes to choosing the perfect wine, you should think carefully. This is where proper research comes in. Thus, if you're interested in reading articles related to wine, you can find out more at ilovewine.com.
Although there are a wide variety of wines in the world, here are the top 4 best wines you should try this year:
Pinot Noir
Pinot Noir is a popular grape that has become universal for the past 40 years. Studies show that it is the 10th most planted grape in the world, with a grand total of 117,358 hectares.
This grape usually grows in cooler countries like Burgundy, New Zealand, Oregon, and France. It's also distinguished for its natural ability to be lightweight than any other red wines.
It naturally has a low tannin count. However, winemakers are producing Pinot Noir using a technique called "Whole Cluster Fermentation," in which the whole grape bunch, comprising the stem, is also fermented. The stem adds tannin, which adds a longer life for the wine.
Furthermore, Pinot Noir is a red wine that's usually light to medium-bodied and has a 12%-15% alcohol content. Red wine with high acidity goes very well with cheese and bread. You can try pairing a Pinot Noir wine with a pizza or a feta cheese. Another good food to pair with a Pinot Noir is a Spiced Duck because it'll bring out the flavor of the wine.
Cabernet Sauvignon
Cabernet Sauvignon is the world's most popular grape variety, with 300,000 hectares and being widespread all over the world, which includes numerous unexpected countries like Lebanon and China. Cabernet Sauvignon is a red grape that's enjoyed because of its high concentration and aged worthiness.
Bordeaux, France produces the most savory Cabernet Sauvignon because it responds best to the gravelly soils of Bordeaux. However, it's Chile's most planted variety. The induction effect from the Andes Mountain and the cool breeze of the Pacific Ocean produces a Bordeaux-style Cabernet Sauvignon-based wine.
Cabernet Sauvignon is considered to be full-bodied wines and has medium to high tannins and recognizable medium acidity, which greatly affects the wine's life expectancy. In addition, it has 13.5%-15% alcohol by volume.
There are a lot of Cabernet Sauvignon wines in the market. Some are opulent and fruity, while some variants are savory and smoky. The usual aroma and flavors found in Cabernet Sauvignon are black cherry, plum, black currant, blueberry, vanilla, tobacco, black pepper, blackberry, warm spice, graphite, baking spices, and cheddar.
The best foods to pair with this wine are red meat or meaty dishes with a rich sauce. Make sure that you'll not eat pasta and rice with this wine because the starches will not smooth out the tannins.
Chardonnay
Originated in Burgundy, France, Chardonnay is considered as the world's favorite white wine. It came from a green-skinned grape with a neutral flavor that's commonly used to produce white wine.
There are two types of Chardonnay wine: oak-aged and un-oaked. If you prefer your white wine to be sparkling, lean, and dry, then you can have an un-oaked Chardonnay wine. On the other hand, if you like a rich white wine with a creamy consistency, a classic oak-aged Chardonnay wine is perfect for you.
Although Chardonnay is a white wine, it still has low tannins. It tends to be medium to light body, medium acidity, and 13.5%-15% alcohol by volume. Moreover, this wine doesn't require aging. It doesn't have to be stored for several years as long as it's stored away from vibration and light with a temperature-controlled surrounding.
Oaked Chardonnay also has additional flavors such as vanilla, butter, and caramel from oak. Cool climate Chardonnay has citrus flavors, while warm climate Chardonnay has a tropical fruit flavor.
The perfect foods to pair with Chardonnay are soft to semi-soft cow's milk cheese, fish with herbs, goat cheese, and meat.
Garnacha (Grenache)
Garnacha, also known as Grenache, is one of the most commonly planted red grapes that are used to produce the most luscious and high priced wine all over the world. It becomes ripe late, thus it requires hot and dry weather. That's why Garnacha originated from Spain.
In addition, Garnacha is a robust and hardy vine with a sturdy wood frame, so it's resistant to wind and drought, perfect for countries with dry climates, like California and South Australia. It's also known because of its affordability, an example of this is an old-vine Garnacha that costs around $20 in Cariñena.
Additionally, it has medium-full bodied taste since it has higher alcohol content, with more than 15% alcohol by volume. It's also popular for its berry flavors with a delicate white pepper spice note. That's why people are saying that it has the unmistakable flavor of a candied fruit roll- up and cinnamon flavor.
However, the aroma of Garnacha depends on where it grew. It often smells orange rinds and ruby-red grapefruit, or herbal notes of tobacco and dried oregano. The high flavor of Garnacha is perfect with roasted meats, poultry or pork, salmon, and trout or barbecue.
Conclusion
A bottle of wine is perfect for any occasion, and these wines are some of the best wines to try for this year. Knowing these wines and how they're made is important to distinguish which wine will be suitable for your taste and the perfect pairing to enjoy your meal.
Don't forget about the importance of maintaining the correct temperature of your wine and avoidance of losing its taste after some days. You should remember that it's avoidable-you just need special cooler for your wine and special wine dispensers. You can also build your own wine rack if you'd rather do that, to help you adhere to the best practices of wine storage.