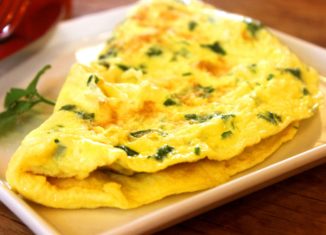 With our increasingly tight schedule, it can feel almost impossible to carve out the time, energy, and resources to prepare a healthy and tasty meal. But contrary to what you think, you don't need loads of ingredients, nor do you have to dedicate 2 hours of your busy schedule to put a healthy meal on the table.
Learning how to make quick, tasty, and healthy meals is easier than you might think! With a couple of ingredients and the right tips, you can get in and out of the kitchen with a healthy meal in place. The best part? This can take as little as 10 minutes or even less.
Excited to know more?
Here are three healthy meals you can make in 15 minutes or less!
1. Garden Omelette
Whether you are an on-the-go mom who needs to prepare breakfast before darting to the office or a typical bachelor or bachelorette who needs to catch the early morning bus to work, a healthy and easy-to-prepare meal like a garden omelet can be your lifesaver.
Veggie or garden omelet (as it's widely called) is the perfect healthy meal to serve your family. It's rich in nutrients like protein, fiber, and vitamins B-12. Aside from that, it features eggs and healthy greens that can keep you full until lunchtime.
Ingredients
1 small tomato, seeded and chopped
1 small zucchini, chopped
A small yellow squash, chopped
¼ cup chopped onion
¼ cup chopped green bell pepper
¼ cup sliced fresh mushrooms
Vegetable cooking spray
A cup of egg substitute
1 to 2 teaspoons of hot sauce
¼ teaspoon of salt
2 ounces reduced-fat sharp cheddar cheese, shredded
A tablespoon chopped fresh parsley
Instructions
Saute the first 6 ingredients in a nonstick skillet covered with cooking spray over medium-high heat until the liquid dries up. Afterward, remove the mixture from the skillet and keep it on a plate. Wipe the skillet clean.
Whisk together egg substitute, hot sauce, and salt, then pour into a skillet coated with cooking spray. As the mixture starts cooking, lift its sides with a spatula, and tip the pan, so the uncooked part flows under.
Add the vegetables to the egg, and sprinkle with minced cheese. Fold in half, and move to a serving plate. You can sprinkle it with minced parsley if you prefer.
2. Blackened Cod
Blackened cod is a seafood dish that combines cod filet with blackened seasoning. It's tasty, easy-to-prepare, and rich in nutrients like Vitamin B-12 and Omega-3 Fatty Acids, which are beneficial for your heart.
A typical blackened cod can be prepared in under 15 minutes. But, if you are exhausted—probably as a result of a hectic day at work—and wouldn't want to visit the kitchen, you can consider signing up for a meal kit prep delivery service and ordering one. A meal delivery service is ideal for individuals who are often busy. If you are an on-the-go mother or bachelor, for instance, meal plan service is exactly what you need.
Ingredients
Cod filets or loins
Blackened seasonings
Olive oil
Honey (optional)
Instructions
Pour a tiny portion of the olive oil into a skillet and heat.
Remove moisture from each piece of cod and add some drops of honey ( if available) to the top of each filet.
Sprinkle Cajun seasoning on each side of the fish after covering it a little with honey. Be careful of the amount of spice you use, especially if the fish is small and thick.
Put the fish in the skillet and cook for 5 minutes, uninterrupted. Then, turn it to the other side with a spatula and cook again for some time. Ensure the flesh is white and flaky before killing the heat. Dinner is ready!
3. House Salad
Everyone loves a home salad, not because it is easy to prepare, but because it's packed with many flavors thanks to those crunchy vegetables and croutons. Unlike other recipes in this piece, a home salad doesn't require heating, making it the fastest meal to prepare on this list. And yes, because it comes with lots of greenery, you expect a home salad to be highly nutritious.
Ingredient
Leafy greens
Carrots
Cucumber
Tomatoes
Red onion
Croutons
Dressing
Instructions
Chop and slice whatever needs preparation
Add the leafy greens you used into a large bowl, with cucumbers, carrots, red onion, and croutons.
Include the dressing on top and stir well
Conclusion
If you are always busy, try to dedicate a day on the weekend to restock your pantry. This way, you wouldn't have to waste time running helter-skelter to gather the necessary ingredients for your meal.