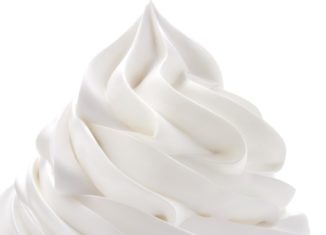 It is possible to cook with whipped cream, and you can use this versatile ingredient in a wide range of recipes and dishes, from sweet desserts to savoury entrees. Whether baking a cake or making a creamy pasta sauce, whipped cream is an ideal cooking ingredient that can add rich flavour and delicate texture to your dish. With just a few simple steps and some basic kitchen skills, you can start incorporating whipped cream into your cooking repertoire today.
How to use whipped cream in your recipes
Choose the correct type of whipped cream for your dish
There are two basic types of whipped cream that you can use in cooking: heavy or light. Heavy cream is made with a higher fat content than light and thus has a more prosperous, thicker texture and flavour. It is typically used when making desserts or thick sauces, such as pudding, mousse, custard, ice cream and pie fillings. Light cream has a lower fat content and is more commonly used in savoury dishes like pasta sauce or soups.
Prepare your whipped cream according to the recipe instructions
To make whipped cream from scratch at home, you only need high-quality fresh cream and a mixer or whisk. Pour the cream into a bowl and whip it using a mixer or by hand with a whisk until you reach your desired consistency. Once whipped, you can add other ingredients like vanilla, sugar or flavour extracts to customize the taste and texture of your whipped cream.
Add your whipped cream to your dish as directed
Once your whipped cream is prepared, add it to your recipe according to the directions. You can fold it into batters for baked goods, blend it into sauces and soups, or spoon it on top of cakes, pies, tarts and other desserts.
Top whipped cream cooking recipes
Whipped cream banana bread
Ingredients
1 cup sugar
1/2 cup butter, softened
2 eggs, lightly beaten
1 tsp vanilla extract
3 bananas, mashed
2 cups all-purpose flour
1/4 tsp salt
1 tsp baking soda
1 cup heavy cream, whipped until light and fluffy (or use light cream for a lighter texture)
Directions
Preheat your oven to 350 degrees Fahrenheit, grease a loaf pan and set it aside.
In a different bowl, beat the sugar and butter until smooth and creamy.
Add the eggs one at a time, mixing well after each addition. Stir in the vanilla extract. Fold in the mashed bananas until well combined.
Whisk the flour, salt, and baking soda in a separate bowl.
Gradually mix the dry ingredients into the wet ingredients until just blended.
Gently fold in half of the whipped cream until no streaks remain. Transfer the batter to your prepared loaf pan and smooth the top with a spatula.
Bake for 60-65 minutes, or until a toothpick inserted into the centre of the loaf comes out clean. Allow it to cool completely before slicing and serving it with the remaining whipped cream as a delicious finishing touch.
Whipped cream pasta sauce
Ingredients
1/2 cup butter
1/4 cup flour
2 cups milk or cream
1 tsp garlic powder
Salt and pepper, to taste
1/2 cup grated parmesan cheese
Directions
Melt the butter in a large saucepan over medium heat, stirring constantly. Stir in the flour until well combined and the mixture turns golden brown.
Slowly pour in the cream while continuously whisking until it thickens.
Add the garlic powder, salt and pepper, and continue cooking for 2-3 minutes until the sauce is smooth and creamy.
Remove from heat and stir in the parmesan cheese. Serve immediately over your favourite pasta noodles with a dollop of whipped cream on top.
Whipped cream ice cream
Ingredients
2 cups heavy whipping cream
1 cup half and half
1/4 tsp salt
3 large egg yolks, lightly beaten
Directions
Mix the heavy whipping cream in a large bowl, half and half, and salt until well combined.
Pour the mixture into an ice cream maker and freeze according to the manufacturer's instructions. Before removing from the ice cream maker, slowly drizzle in the beaten egg yolks while mixing continuously on low speed until blended.
Scoop your homemade whipped cream ice cream into a freezer-safe container and store it in the freezer until ready to serve. Enjoy topped with your favourite toppings, such as fruit, chocolate chips, or nuts.
Whipped cream pie
Ingredients
1 cup sugar
1/2 cup cornstarch
1/4 tsp salt
3 cups cream, divided
Directions
In a large saucepan, whisk together the sugar, cornstarch and salt until evenly combined. Gradually add 2 cups of cream while continuously whisking until it thickens and comes to a low boil.
Reduce heat to low and continue cooking for 5-7 minutes until the mixture is smooth and glossy.
Remove from heat and set aside to cool slightly before pouring into your prepared pie crust.
Refrigerate for at least 2 hours before slicing and serving.
You can serve it with a dollop of whipped cream on top for a delicious finishing touch. Click here to get cream chargers Melbourne.