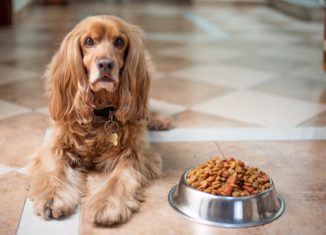 When you think about having a fancy dinner, hot dogs may not be the first thing that comes to mind. However, this common food item lands on the list of favorites for many people, kids, and adults alike. They're especially popular as a meal item for birthday parties. That being the case if you're facing the prospect of creating a fancy meal of hot dogs, no worries. Here are three ways to turn an ordinary hot dog meal into something gourmet and spectacular.
Dress It Up
The first step to making the hot dog dinner fancy is by dressing up the hot dog itself. Before cooking the hotdogs, consider cutting a cross pattern across one side of the dog. Then, instead of boiling them in a pot of water, you can grill them to give a little color to the hot dogs. After they are cooked, you can put them on a plate for serving or place them directly into a flower bun. This is only the first part of dressing up the hot dog, however. Another thing to consider for your fancy hot dogs is by topping them to be themed hot dogs. You can place toppings like chili cheese and relish on the hot dog directly for a chili dog theme. Other types of hot dog dressings like grilled pineapple, red onions, and teriyaki sauce can create a Hawaii-themed hot dog. If you want to provide options to your guests, consider placing these toppings out on a table for a buffet-style serving where they can put their own toppings on the hot dogs.
Plate it Nicely
Who said that you have to serve hot dogs on paper plates accompanied by plastic utensils? Part of what makes a meal fancy is the trappings that have nothing to do with the food itself. In light of that, be sure to pay particular attention to the table and the settings. Get out your nice linens and spread them on the table. It's ideal if you have a tablecloth and napkins that match.
Next, break out the china that you save only for special occasions. The special occasion is what you decide it is, and this can be a special occasion if you make it that way. So, layout the plates and put down the best silver. Finally, decorative touches to the table, like flowers or other decorative elements, finish the look off, according to HGTV.com.
Get Excellent Hot Dogs
A fancy hot dog dinner should include the best hot dogs that you can buy. Nowadays, you can find gourmet hot dogs on the market. Splurging on these makes the experience more special from a flavor point of view. You can get gourmet dogs in the supermarket, or you can turn to a restaurant chain like National Coney Island to supply your food needs. The advantage of the latter option is that you can also order side dishes, like French fries or salad, which makes meal preparation much easier.
Invite Company to Share the Meal With You
The best meals include having lots of people who love you around you. That's why it's important to invite people to share this special meal. These people could be friends or relatives, neighbors, or important business acquaintances. To make it really special, it might be really fun to even send out invitations to your special party. On a related note, be sure to include special gifts for each person. Party favors at the end of the party make a nice touch. These make the party complete from beginning to end.
For many people, hot dogs are a child's dish, but they don't need to be. You can make a gourmet meal out of hot dogs. If you adopt these three ideas, then you'll have created a memorable meal out of this popular foodstuff.