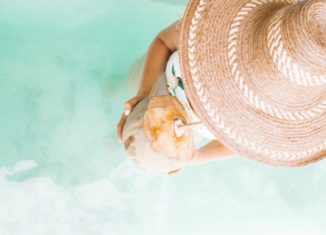 Everyone knows that the Caribbean is known for nice weather and beautiful beaches. However, not everyone realizes that it's home to a lot of unique food that will have you asking for seconds. Here are five foods you should take the time to try while visiting the Caribbean.
Coconut Drops
Coconut lovers will enjoy this sweet coconut flavored treat. This candy is made out of fresh coconut, sugar, and ginger. They are refreshing and tasty, and they make the perfect snack with afternoon tea or as a quick dessert. The only problem is that it's hard to stop at just one.
Patties
Patties are triangle-shaped pastries filled with a variety of different ingredients. Usually, they are filled with some kind of meat and or vegetable. They look very similar to South American empanadas but filled with Caribbean flavors. You can get them at a number of Caribbean restaurants, or you can find homemade patties in a number of Caribbean homes.
Cou Cou
Cou cou is the national food of Barbados. One bite, and you'll see why it's so popular. With a consistency similar to polenta, cou cou is a combination of both cornmeal and okra. These items are cooked together to make a yummy side dish for just about any meal. Alternatively, you can get some on its own for a snack.
Rice and Peas
There's something about rice and peas that is so simple but so delicious at the same time. The rice isn't the same as boxed rice. Caribbean rice is cooked then infused with different spices. The peas add the perfect variation in texture as well as some nutrition. This dish is perfect when combined with just about any main dish.
Jerk Chicken
Jerk chicken is probably the most popular Caribbean dish. It's so popular that a lot of people in the United States enjoy it regularly. Jerk chicken is chicken cooked in a mixture of yummy spices. The spices create a unique flavor, and, when combined with the best chicken, they make for a great combination. The chicken will typically be thrown on the grill, giving it that additional smokey flavor.
You can find many of these dishes at Caribbean restaurants in your area. Whether you're planning a trip to the Caribbean and want to know what to expect, you've recently returned from the Caribbean and want to relive your vacation, or you're just dreaming of a Caribbean vacation sometime in the future, Caribbean restaurants will have something for you. You can experience—or reexperience—all the unique flavors that make the Caribbean so special without ever leaving your hometown.
You will have a lot of amazing experiences while in the Caribbean. Whatever you do, don't forget to try the different food available to you. The people have learned how to cook the food to perfection. Once you're back home, visit Caribbean restaurants to relive all those good memories.