Champagne can be a delicious drink on its own, and it is often the choice for a celebratory beverage. Although it is a fine drink on its own, champagne can also pair well with various meals that you might not expect at first. Some appetizers, a brunch menu, or a nice dinner all have room for a bit of the bubbly. If you have been wanting to open up a bottle of champagne but lack a special occasion to do so, here are five meals you can try that will pair well with the champagne you want to drink.
Grilled and Glazed Chicken
Chicken straight off the grill is simple enough to prepare, but its textures and flavors can get a bit of a boost from champagne. If you choose a glaze to drizzle over the dish, you can accent the rather tart nature of the beverage as well. A glazing of grapefruit is a popular choice when one considers something to pair with champagne. Other lightly fruit glazes like fig or apricot will complement the champagne.
Eggs and Smoked Salmon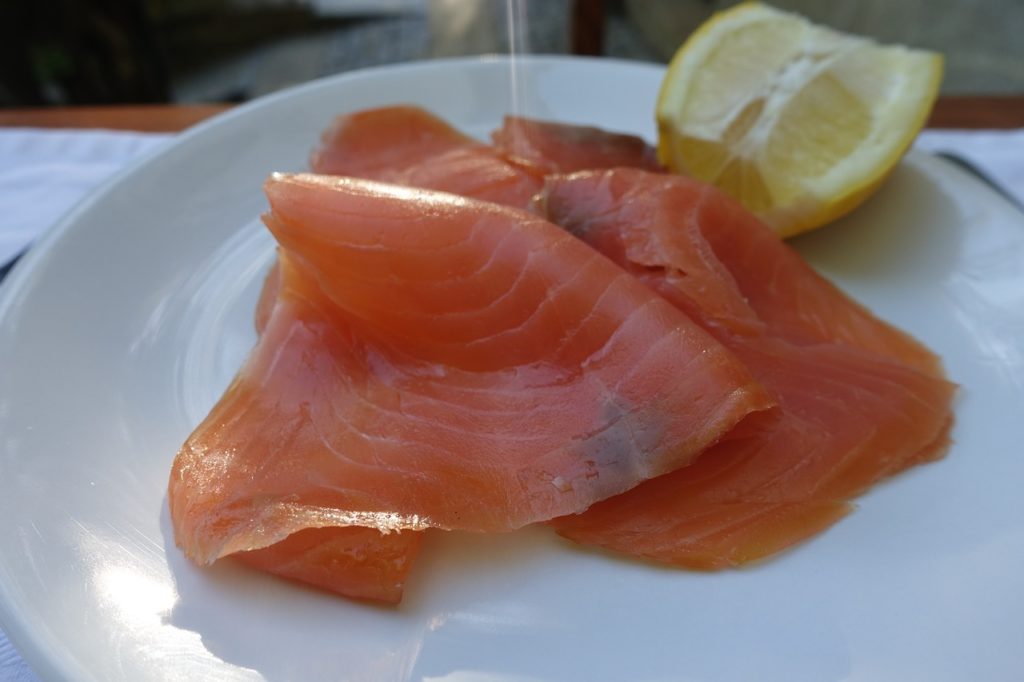 For the brunch crowd, this dish might make a good pairing with some champagne. Dipping something with a crispy exterior similar to toast into the softness of a nice egg yolk is a pleasure for many people. Smoked salmon toasts are elegant and light enough to make a nice addition to a glass of your favorite bubbly drink in the morning. Consider grating a bit of parmesan over the toasted exterior that wraps the salmon for additional flavor. If you want to go all-out brunch mode, make your champagne a mimosa and enjoy it with this classic brunch dish.
Chilled Soup
A chilled soup might be something one could expect as a starter at a proper club. You have several choices as to the kind of soup you might want to serve with this drink. Something sweet and tangy might complement champagne well. Peach soup is a great choice, but you should consider using vinegar as a seasoning here to make sure you get the full effect. Other soup options to consider for your pairing include cucumber, blackberry, plum, or pea soups. Remember that you want to keep the soup light for the best pairing option here.
Steak
Many people might think of a nice red wine when steak comes to mind. While that is a perfectly fine beverage to serve here, don't discount how well champagne can hold its own when served with a high-quality cut of steak. If you're dealing with a particularly rich steak, the texture from the bubbles in the champagne and the acidic nature of the steak can contrast with the food nicely. Champagne may also act as a palate cleanser for steak in a way that not all red wines can manage.
Caviar
No list of traditional champagne pairings would be complete without a mention of caviar. Even someone only casually familiar with the drink will recognize this pairing instantly. The saltiness of the food offers a perfect counter to the lightness of the beverage. Both caviar and champagne have certain mineral qualities that harmonize with one another, giving you the best of both worlds in one meal without one of them overpowering the other.
Most people who have sipped champagne know that the light, airy feeling is typical. However, certain foods or tastes can add a nice contrast to the drink. Consider adding somewhat less typical foods to your champagne menu, especially if you frequently receive it from a champagne club. Try one of these meals, or venture out with new experiments to get started.