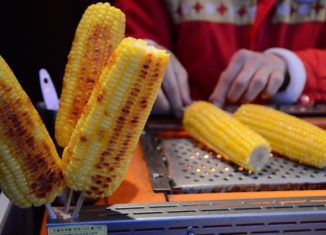 The one thing that can make camping a lot more enjoyable and memorable is good food. But one can only manage packaged items, noodles and canned foods for camping, right? Wrong. If you do a little bit of planning and preparation beforehand, you can enjoy a lot of tasty dishes even during camping. And if you carry a grill around, you're in for good food. Take note of these easy grilling recipes for your future camping trips.
1. Grilled Corn on The Cob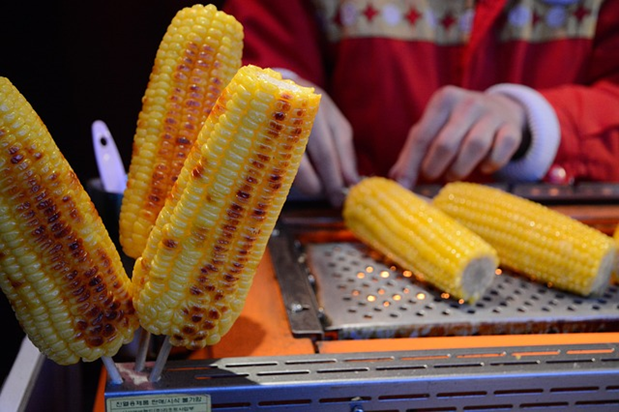 Corn on the cob is the most popular Mexican street food and the favorite of many. So why not enjoy it during camping? Prepare the corn, apply butter, sprinkle salt, pepper, close the husk, wrap with aluminum foil, grill and voila, you have a nutritious yet tasty indulgence right in the midst of nature.
2. Grilled Kabobs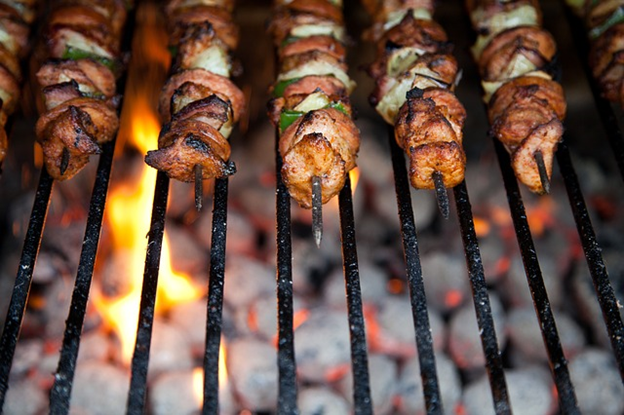 Kabob craving can strike anytime, even during camping. So next time be prepared to enjoy this delicacy alongside camping. You have to do a little homework for this one, marinating the meat and veggies overnight. Skewer and grill the marinated meat and veggies and done. The aroma of kabobs in the air is bliss. Agree?
3. Burger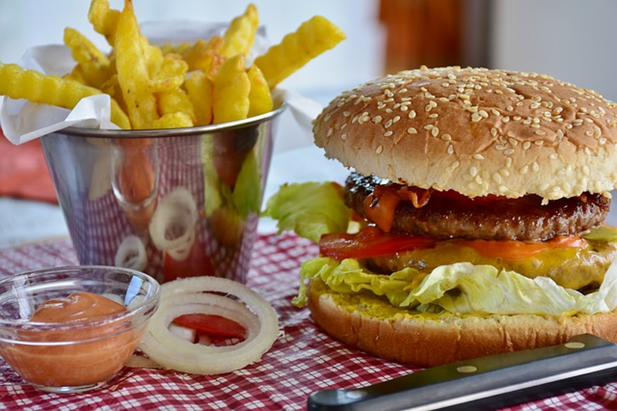 Let's be practical, camping can be tiring, and cooking seems like a heavy task. Gas grills are easier to use so switch to it for doing it the easy breezy way and make a burger. As versatile as it is, you can have it any way you want. Keep it simple with lettuce, grilled veggies and cheese or one with a delicious patty, which is again a bit homework.
4. Foil Packet Grill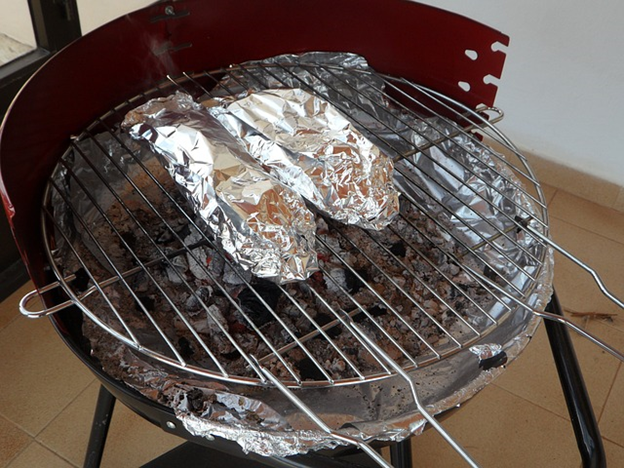 That's not the dish, mind you, it's the method of cooking on grill which is very popular. Just put your ingredients i.e. whatever you wanna eat, inside a foil, wrap it up and keep on grill. Grill and steam will cook your food really good. If you're still lost on what can be cooked in foil packet grill, check this out and also read about best weber grills here : https://www.globosurfer.com/best-weber-grills/
5. Versatile Grilled Potatoes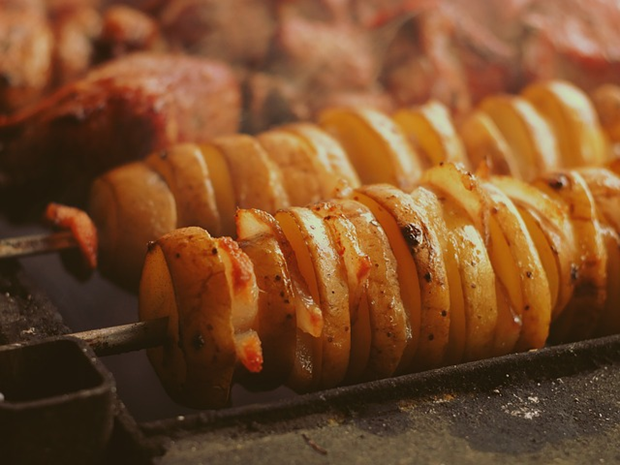 There is nothing easier to make and tastier than grilled potatoes. But there are ways to make it better if you want to. Like adding other veggies like asparagus, zucchini, mushroom, corn, and also meat, shrimp, salmon, bacon. Really, the list is endless. Whatever you have just grill it and it'll go with potatoes.
6. Grilled Sandwiches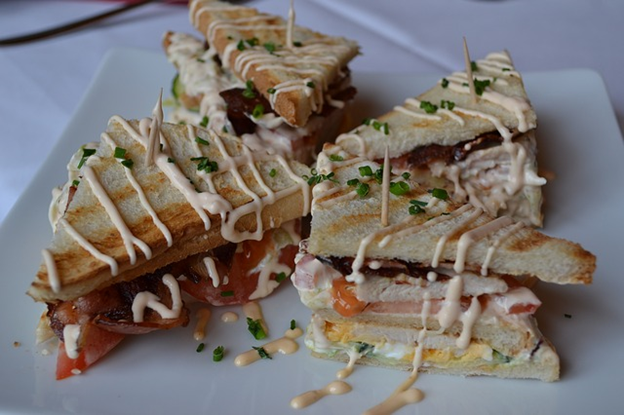 Sandwiches are time-saving, quick snack which can be made anywhere with some basic stuff. Bread and cheese are enough to make a sandwich but you can always customize it by adding tomato, onion, lettuce etc. to suit your taste. They are very portable so can carry it around while you are on the move.
7. Taco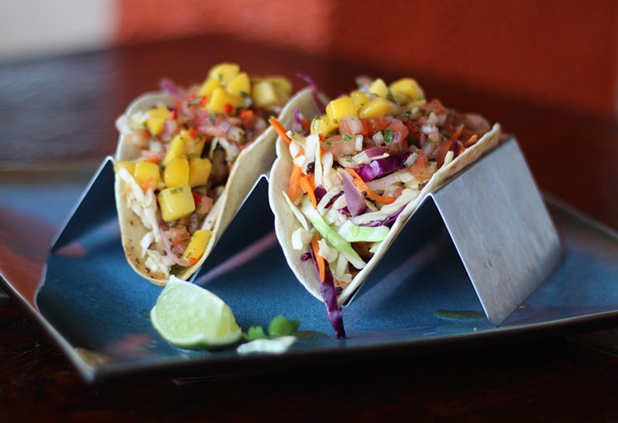 Another Mexican dish that has made it into our heart, taco, is easy to make. Just stock a lot of tortillas when you pack for camping. And no restrictions on the filling, anything that you like and is edible can be used to make tacos. Grilled meat or fish, veggies like cabbage, lettuce, tomato, avocado, cilantro and cheese to name a few.
8. Good Old Steak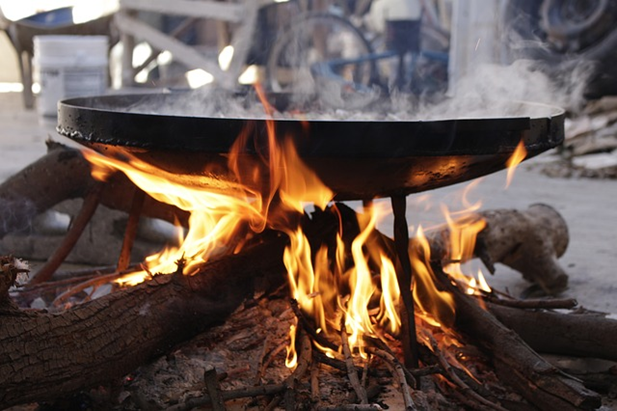 What's the first thing that comes into your mind when you think of grill? Well that's easy, steak! Camping and steaks are synonyms and it is also very easy to cook. All you need is steak, oil, salt and pepper and you can enjoy one the best dishes ever. Camping trips are incomplete without grilled steak so this one is a must.
So now you can see that you don't have to restrict your taste buds while you unwind in nature. All these grill recipes are sure to satisfy your hunger for good food so your mind concentrates on that scenic beauty and not on memories of delicious food. Bon Appétit.