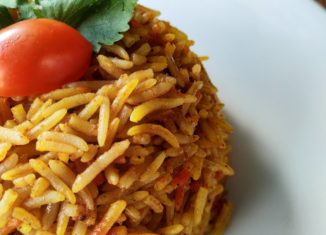 When it comes to biryani, one ingredient that plays the most important role in it is rice. The success of the dish depends on the quality and type of rice. So without wasting any time let's dive into the types of rice. Alternatively, you can find a great list of the healthiest rice here.
Before we move on to the types of rice it is important to note that for making mouth-watering biryani we recommend you to use raw rice instead of parboiled or boiled rice.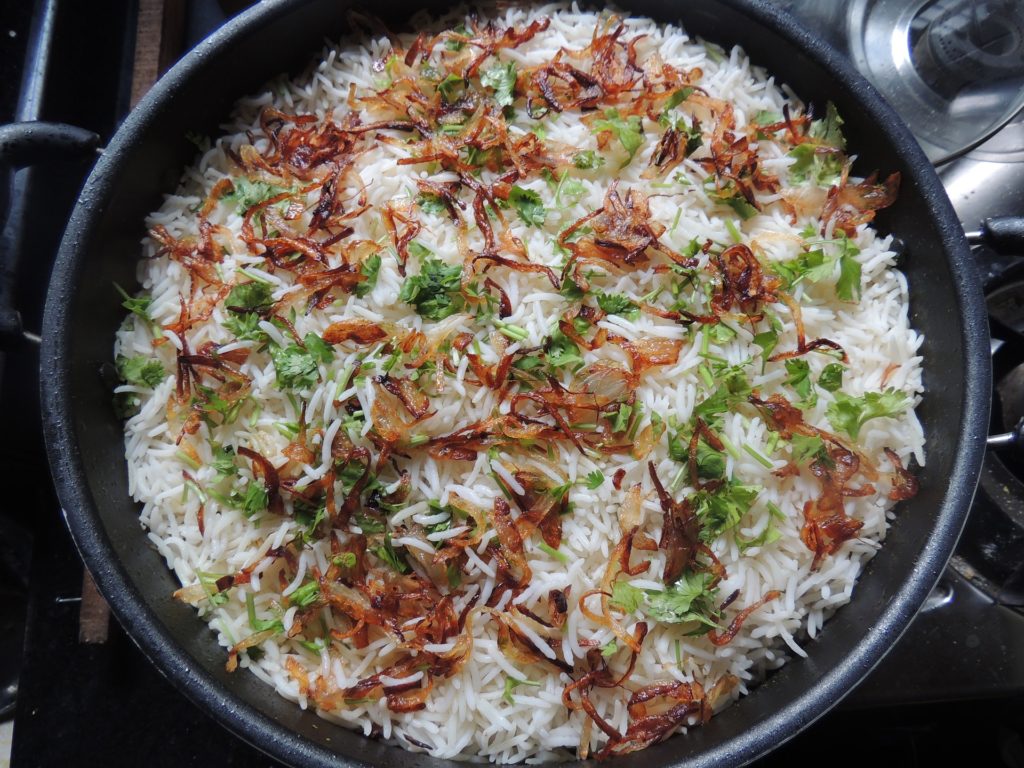 The best types of rice that you should make to make delicious biryani:
Seeraga Samba Rice: This type of rice is very fine and aromatic making it perfect to make biryani. In the state of Tamil Nadu Seeraga, Sambha Rice has been used to make biryani for several decades. However, you have to be a little careful while cooking this rice because it gets overcooked very easily. An overcooked and mashed rice will ruin the taste of the yummy biryani so make sure that you keep an eye on the rice while it's cooking.
Basmati Rice: Basmati Rice is widely used for cooking biryani in northern India. There are several types of basmati rice available. Some differ in size and some in thickness. No matter which basmati rice you use, it will give you delicious biryani. Basmati rice is very delicate rice so you will have to be a lot careful while cooking. There are different qualities of basmati rice also available in the market so make sure to pick high-quality rice for better results.
Traditional Puni rice: In case you are unable to find Seeraga Samba Rice then traditional Puni Rice is its best alternative that you can get. Puni Rice has a mouthwatering aroma and fragrance which adds to the taste of biryani. It is a six-month crop which makes it perfect to cook biryani.
Sona Masoori: Although it is inferior quality rice as it is a four-month crop yet it is used for making biryani. If you are planning to make biryani on a budget then this will be perfect for you.
You can easily find all these types of rice and other Indian groceries online at Desiclik.com.
Now that you know the best type of rice you should use let's move to the recipe of chicken biryani. For this recipe, you can use any of the above-mentioned rice.
Easy steps to make biryani:
Take half kg or 1.1 lbs of chicken in a mixing bowl and add the following ingredients:
Plain yoghurt- 3 tablespoon
Ginger garlic paste – 1.2 tablespoon
Biryani masala or garam masala – 1 tablespoon
Salt- 0.5 teaspoon
Red chilli powder- 0.5 teaspoon
Turmeric- ¼ teaspoon
Lemon juice- 1 tablespoon
Mix all the ingredients and keep the chicken to marinate for at least 1 hour.
While the chicken is resting wash 2 cups of basmati or any other rice and soak it for 30- 40 mins.
For preparing the chicken add oil in a pot and then add:
Bay leaf- 1
Cardamom (green)- 4
Cloves- 5-6
Cinnamon- 1 inch
Star anise- 1
Caraway seeds- ¾ teaspoon
Mace- 1 strand
Now add 2-3 sliced onions and then fry it until golden brown. Now it's time to add marinated chicken to the pot and cook it until it becomes pale on high flame. Keep stirring the chicken at this stage. After the chicken becomes pale lower the flame and cook it till the chicken becomes soft. Now add:
Plain yoghurt- ¼ cup
Garam masala- 1 teaspoon
Red chilli powder- ¼ teaspoon
Mix everything well and spread it evenly in one layer. Add strained rice to a different bowl and then add 3 cups of water to it with ¼ teaspoon of salt. Now pour 2 cups of it in the cooking pot (which has chicken) and the remaining water on the rice. Make sure to level the rice evenly on top of the chicken. Now cover the cooking pot and the flame should be medium.
Add water if you think that the rice is undercooked. Cook the biryani until fully done and then rest it for 15-20 minutes. And there you have it, your delicious mouth watering biryani.
Although making biryani takes some time and effort it is all worth it. The key to making perfect biryani is to get the best quality rice and once you have it get ready to eat the most delicious biryani that your taste buds have ever tasted!