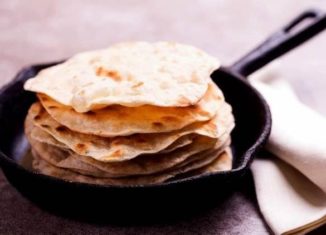 When you are a part of an Indian household, leftover chapati is not a new scene for you. Almost every day you must be coming across this that one of your family members hasn't eaten a roti and it is left overnight. Whether you prepare the roti in a roti maker or you make it in the traditional style, Rotis are abundantly available in the Indian households.
Although rotis are a little underrated, their absence at the dinner table is unimaginable. But what about the stale rotis that have been left overnight? Most of you either throw it away or feed it to your in house pet.
Believe it or not, you can make numerous dishes with leftover chapatis! Don't you believe it? Okay, then, check it out here!
Dishes with leftover chapatis
Whether you prepare the chapati in a roti maker or you make it traditionally, here are some of the magical dishes that can be prepared with leftover chapatis. You can also make them in Rotimatic. They are as follows:
This is an extremely common dish and is loved by people of all ages. After all, this is a saviour to the extreme burger pangs that we get but cannot afford because of its high price and unhealthy impact. When you reach home after a tiring day, or you feel too lazy to cook, prepare a roti roll. Take a roti, spread tomato ketchup on top of it. Sprinkle some garlic or potato wedges and roll it. Your roti roll is ready! This recipe can be made easily with the rotis that were made in a Roti Maker.  Best Rotimatic reviews on the web will help you decide it better.
Are you craving for something spicy and crunchy? Well, when it comes to something spicy, you cannot think of healthy food. However, this chapati cutlet is a healthy one. The amount of oil that you put to fry it is up to your choice. If you want shallow fry, use less oil, while for deep fry, pour in more oil.
Once the chapatti cutlets are done, you are a few steps away from making the patty of your sandwich. Take two loaves of sandwich bread. Spread butter or mayo on top of it. Place the cutlet, followed by lettuce, onion rings and some tomato. Also, you can have a garlic mayo dip with it.
If you are a Sindhi, you must be familiar with this dish. To prepare seyal phulka, you need stale chapatis, garlic, tomato, onions, green chillies, and coriander leaves. It is simple but super tasty.
When it comes to chaats, they are always finger-licking! Chaats have the power to switch your bad mood into a good chatpata one! When you like something so badly, don't you think you should put a healthy twist on it? Instead of the fries that are used in the chat, you can use stale roti. Fry the stale roti in less oil. Leave it for the crust to get hardened.
Who doesn't like chips! I'm sure none will say no to chips. But why go for those unhealthy ones when you have a choice to eat healthy chips! Instead of those deeply fried chips, choose chapatti to make crispy and healthy chips. You can also eat it with a dip of your own choice. How about eating chapati chips in the form of nachos? That's something interesting! Next time when friends barge into your house, give them a surprise with chapati chips!
If you are looking for a nutritious snack item, do not throw away those leftover chapatis. Instead, add your favourite veggies to enhance its taste. Stir fry the chapatti along with the veggies. Voila! You have your chapati stir fry!
Just like most Indians, if you have a sweet tooth, you can go for a chapati ladoo. Not only is it tasty, but also much healthier than the normal besan ladoo that you normally get in the shops. Chapati ladoo is a common food of Maharashtra that can be made quickly at ease.
Want to give a twist to the Italian lasagna? No worries! Prepare a chapati lasagna. Yes, you read it right! For posh lasagna, you will no more have to run to the Italian five-star hotel. Instead, you can prepare a lasagna at home.
A burrito is a Mexican dish consisting of a tortilla and other ingredients. How about giving this Mexican dish an Indian touch? Not bad actually! Add a filling of your choice and top it with cheese.
Are you fond of pizzas but cannot have it because of its unhealthy impact? Never mind. Make a cheesy chapati instead. Add veggies, cheese, and some Italian spices. Your kids are going to love it! For more roti making ideas check this rotimatic post.