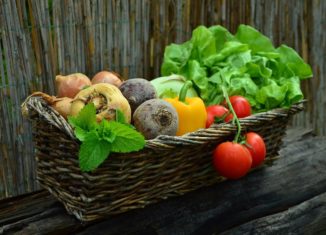 Breast milk is the best source of nutrition for babies till the age of 6 months. However, when the baby starts showing signs of weaning, it is time to introduce real food into their diet.
Choosing the right baby food for your little one could be an overwhelming process. There are several brands available today that claim to be organic.
Did you know that your baby's taste preferences are almost set when they are nine months old? Thus, you must introduce different flavors into their diet early on. If you want to find out about the best organic baby food, here is the information.
Know the Ingredients
What does organic food contain? This is a question answered best by going through the entire ingredient list. For example, if you are looking at a packet of cauliflower mash, make sure it contains only natural ingredients.
Also, look at the nutritional facts sheet. These details should be promptly available on the product packaging. The objective here is not to count calories but understand what you are feeding your baby.
Shop For Foods That Are Free From Added Sugar and Preservatives
Foods loaded with sugar or salt may not be the best baby food choice. They could affect your baby's new set of teeth or harm their kidneys. In addition, encouraging them to try different flavors will be a challenging task once they have developed a taste for sugary or salty foods. On the other hand, preservatives do not belong in organic baby food. Always look through labels to ensure the product does not contain any added sugar or harmful preservatives.
Start With The Basics
Your baby might not take to solid food within the first try itself. It will take a few attempts for them to get used to the texture and taste of the food. Thus, it is best to start them off with a single ingredient, mash or puree. Once they get used to that type of solid food, you can introduce food with multiple ingredients.
Read The Reviews Of Other Parents
Reviews by other parents are ideal for judging the quality of a brand that claims to offer the best organic baby food. Look up reviews on the vendor's website, or turn to Google or social media. Talk to other parents in your family neighborhood to know what type of food and brands they have introduced to their child's diet.
Research the Brand Online
Look up the brand online to verify its credibility. For example, organic baby food brands are winners of the prestigious 'Clean Label Project Purity Award.' This means the brand goes above and beyond to ensure its products are safe to use. Look up news articles. In case of concerns, contact your pediatrician to know more.
Conclusion
Start with brand research, look at ingredients, and ensure there are no preservatives when looking for the organic baby food options available in the market. Choosing the right food for your baby's solid food experience is understandably a difficult decision to make.