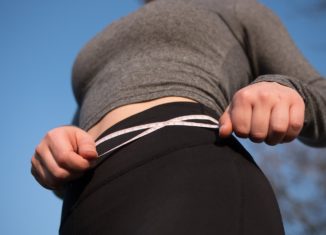 Losing weight is a goal that many of us have been chasing. Whether you want to lose weight for health reasons or you want to shed a few pounds to fit in your clothes, whatever your reasons are, you must have tried many things to lose weight like regular diets, fad diets, and working out. Some of these things work for some people while others don't. However, nowadays where technology has taken over our lives, there is an app for everything including ones that will help you lose weight. Weight loss apps are great tools that can help people manage their weight and change their lifestyles as well. They are usually easy to use and many of them are free. If you want to give weight loss apps a chance, then keep reading for some of the best apps on the market that will give you the results that you are hoping for.
MyFitnessPal
If you are familiar with weight loss apps then you have probably heard about the MyFitnessPal app. The great thing about this app is that it is free, and is considered one of the best weight loss apps on the market. MyFitnessPal has a huge food database that includes all types of food including junk and restaurant food that will help you track your calorie intake. It will also compare your daily food portions so you can keep a track of what you eat. This is done by creating a pie chart to let you know if you eat enough protein, eat too much junk food, and whether you eat good fats or bad fats. In addition to all of that, MyFitnessPal has many healthy recipes, and it also allows you to communicate with other users so you can share tips and motivate each other. As we said, the app is free, but there are some features that aren't.
Lose It!
Lose It! is an app that works by counting calories. In order for you to lose weight, you have to consume a certain amount of calories based on your age, gender, and level of physical activity. There is no denying that counting calories can be boring because really who wants to do math every time they eat a meal? This is why you need an app like Lose It! that will count the calories that you consume. All that you need to do is just type what you ate and the app will calculate the calories for you. Additionally, you can set your weight goal, track your daily meals, and your physical activities as well. What makes this app so great is that you will also get helpful information and advice about healthy nutrition from a team of experts.
Noom
Noom is one of the most popular weight loss apps that doesn't only help you lose weight but also makes you lead a healthy lifestyle. The app has a cool rating system that is very similar to traffic lights to make it easy for people who are new to tracking calories. One of the things that makes this app stand out according to a Noom app review, is that it doesn't include any fad diets that deprive you of certain types of food. Noom's main focus is nutrition, you can eat whatever you want, but in moderation, while keeping track of your calorie intake. The app will also help you create a healthy lifestyle by establishing healthy habits. It provides you with helpful information by explaining the pros and cons of different types of food ingredients so you know what is good for you and what isn't, in order to create healthy habits. Additionally, if you have any questions about dieting or healthy habits, the app helps you connect with health coaches as well who can assist you.
SparkPeople
Dieting isn't easy and one of the biggest problems many people face is that they don't know where to start. SparkPeople is the right app for the confused; it provides all the information a diet beginner could need and some healthy recipes to help with weight loss plans. Using this app is very easy. You simply enter your weight goals and food preferences and the app will create a customized diet plan for you based on this information. If you want to incorporate exercise in your weight loss plan, SparkPeople can easily help you with that since it offers workout demos from professional trainers.
Losing weight isn't the hassle many people make it out to be. It is true that not everyone has the time to go to a dietitian and some of the new fad diets can be hard, and they also lack nutrition. This is why you should consider trying a weight loss app. These apps are very convenient and allow you to track your calorie intake, find healthy recipes, and create a healthy lifestyle. Even if you are skeptical, you should still give any of these apps a chance since most of them are free and are easy to use. So really, what are you waiting for?
Author BIO:
Allen Brown – A dad of 3 kids and is a keen writer covering a range of topics such as Internet marketing, SEO and more! When not writing, he's found behind a drum kit.