What to eat before workout? One of the most asked questions by the fitness freaks, and they find it a real struggle. Undoubtedly, when it comes to pre-workout food, what you choose to eat is important. If you're going to press hard against the heavy machines, it's necessary to fuel your body with the essential nutrients. No, we're not talking about the pre-workout supplements, but about the delicious snacks. So here's a list of foods you can eat before workout.
What To Eat Before Workout? Top Food Considerations
Our body is like a vehicle; it's necessary to keep your engine running, especially when you working out doing push ups, burpees to burn fat and more exercises. That's means you need to fuel it by eating the right and healthy foods in the right amount.
According to the American College of Sports Medicine, 'Right amount of food should be taken before the workout to maintain the good level of blood glucose in the body, maximize the performance and improve the recovery time.'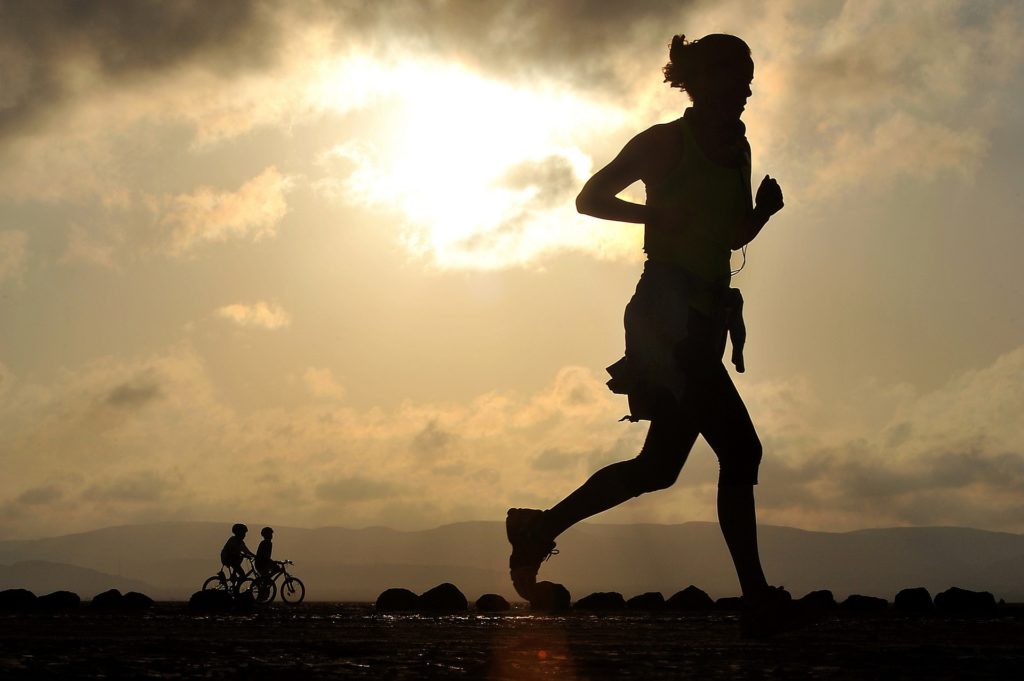 Here's a list of best foods to eat before a workout, which will help your body prepare for the gym.
Are you looking for a nutrition-packed food option, bananas are here! Yes, these are nature's power bar, packed with high-level potassium and carbohydrates, essential to support your muscle function and nervous support. Carbohydrates are a necessary fuel for your body, and above all, bananas contain 90% of calories.
Grilled Chicken, Sweet Potato, and Broccoli
Are you targeting muscle mass and planning to hit circuit training? Then, go for the grilled chicken, broccoli, and sweet potato mash. Yes, this is the healthiest combination for pre-workout. Although this combo is more like a meal than a snack, this is a perfect diet for you to hit hard at the gym.
Oats are the best because they're full of fiber and release carbohydrates. Due to this slow release of carbo, then energy levels in the body keep consistent throughout the workout process. Oats contain Vitamin B, which is a good source for converting carbs into energy. So try adding oats to your food list!
Whole grain bread is also a great source of carbs; it takes a slice of it and experiences energy levels. You can add hard-boiled eggs with it for having a protein-packed snack.
If you're looking for a quick and easy pre-workout food, then get yourself some dried berries, pineapple, apricots, and figs. These are good sources of getting easily digestible simple carbohydrates. Give dried fruits a try!
Nuts are rich in high-fat content and are a good source of calories and protein, necessary to gain amazing muscle mass. Bring a bag of prepared trail mix from your supermarket, and skip the ones containing yogurt and chocolate-coated nuts.
Well, this is the best and killer combination. The fruit is rich in carbohydrates, while Greek yogurt packs a protein-filled punch; what a powerful combo! In place of simple yogurt, you should go for Greek yogurt, as it contains double protein, fewer carbs, and a perfect option to fuel your body. The best thing is protein stores for a longer time and uses to prevent muscle damage.
You can drink your own DIY sports drink without the added artificial colors and flavors. Simply blend water with fresh citrus juices, sea salt, and honey. With all these things, you can have your own carbohydrate and electrolyte-rich blend.
Non-bake peanut butter balls
Treat yourself with healthy treats— no-bake peanut butter balls to fuel your body healthily. Seems a tough job? Well, no problem, you can grab your favorite bars from the nearby supermarket, cut in thirds, and roll them into small balls.
You can kill your hunger with the delicious sandwiches made with the protein-filled whole-grain bread. Make sure you don't stuff it with cheese and butter. But instead, you can add tomatoes, lettuce, and cucumber to it. All these healthy veggies keep you hydrated while the delicious, whole grains keep you full.
No problem if you're not in the mood to eat something, savour a big mouth-watering mug of milk tea, or coffee before hitting to the gym. Milk offers a good amount of protein and carbohydrates; even the research has shown that it enhances the overall workout performance. Yes, it suppies good energy to the muscles and promotes muscles to burn stored fat.
So are you ready to gain more muscles with a good start having the best pre-workout foods? Choose from the above foods, and see the difference it can make to your workout. We hope this list will help you choose the best food for your workout. Get ready to beat the gym!