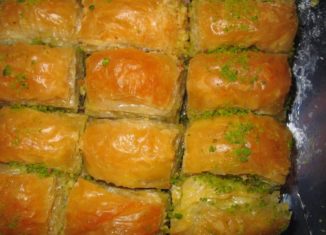 In recent years, halal food has increased in popularity worldwide. It's best known for forbidding alcohol and pork (as decreed by Islamic law), but there's much more to it than that.

Because of the relaxed lifestyle that Islamic-raised livestock enjoy, many believe that halal food is superior to conventional, factory-raised animals.

But ultimately, it doesn't matter. Halal's appeal may be due to its high-quality meat, its spices, or the cooking process employed by chefs in the Islamic World. The fact is, the typical 100% Halal meal has won over tonnes of fans lately.

But what if you live far away from a certified halal food restaurant? In this case, you'll have to roll up your sleeves and do the cooking yourself. Below, we'll share halal recipes that are sure to impress your guests.
Before We Get Started…

None of the recipes below contains pork, blood, alcohol, or any foodstuff considered haram (forbidden) by the Quran. However, if an animal considered halal was not slaughtered according to Islamic law, it is also haram.

So for the below recipes to be 100% halal, source your meat from suppliers approved by your country's Islamic authority. Usually, you can trust products found at halal shops or in the halal section of your local supermarket. But if you're particular about where your halal food comes from, take time to do your research.

And now, on to the recipes.
Fatteh with Chickpeas
This halal meal is popular across much of the Middle East, and it's not hard to understand why. It's simple to make and it's incredibly delicious.

However, this dish has two distinct parts – a yogurt sauce and the fatteh itself. As such, we'll start with the former.
Sauce Ingredients
475 ml whole yogurt
Four crushed/minced garlic cloves
15 ml tahini paste
1 ml (or a pinch) of sea salt
1/2 lemon, juiced
Instructions
Start by mixing the yogurt and the tahini paste until no visible lumps exist. Next, add in all remaining ingredients and combine until all are incorporated into the mixture. At this point, set aside the mixture until you're ready to add it to the Fatteh.
Fatteh Ingredients
One pound ground lamb or beef (ensure it is from a trusted halal source)
475 ml chickpeas, pre-cooked
1-2 pieces of pita bread, sliced into one-inch long strips
1/2 of a diced yellow/white onion
2 ml black pepper
3 ml sea salt
5 ml smoked paprika
20 ml dried parsley
15 ml cumin
3 ml red pepper flakes
5 ml sumac
30 ml extra virgin olive oil
Instructions

Start by greasing a pan with olive oil, then put it over low-medium heat. Once ready, introduce the onions and cook them until they become clear.
Once the onions are ready, add the ground meat, salt, pepper, paprika, and cumin to the pan. Let the mixture cook for about 15 minutes, stirring it occasionally.

While the meat is cooking, turn the oven on, heating it to 350 degrees Fahrenheit. Lay out your pita slices on a baking tray – when the oven is ready, put it in and set a timer for about six minutes. If your pita hasn't toasted, feel free to leave it a bit longer.

Back to the stovetop. At the 15 minute mark, add the red pepper flakes and chickpeas, incorporate them, then leave the mixture for an additional 7 minutes.

Once your pita bread is ready, line these strips along the bottom of a deep casserole dish. Then, once the meat is done, spread it atop your pita bread lining. Lastly, drizzle your fatteh with your yogurt sauce and garnish it with parsley and sumac. Enjoy!
Tandoori Chicken Rice Casserole
But what if lamb or beef are too heavy for you and your loved ones? If chicken holds a greater appeal as halal food, this Tandoori Chicken Rice Casserole is sure to please family & friends.
Ingredients
Three boneless skinless chicken breasts
475 ml basmati rice
1/2 sliced green chili
300 ml packaged crispy fried onions
30 ml butter
125 ml 3.25% milk
125 ml heavy cream
500 ml chicken stock
10 ml salt
5 ml garlic paste
15 ml tandoori masala
A pinch of parsley
Instructions
Start by preheating your oven to 400 degrees Fahrenheit. Then, take your chicken breasts, place them in a shallow dish/Ziploc bag, and marinate them with your tandoori masala.

Next, get out a casserole dish and combine the following ingredients: milk, heavy cream, chicken stock, green chilis, salt, and your garlic paste. Mix it all until everything is sufficiently incorporated.

After that, pour in the basmati rice and stir until it too is evenly distributed. Next, take your crispy fried onions and layer them evenly across your mixture. And last of all, lay your marinated chicken breasts on top, tossing in a 30 ml pat of butter as a finishing touch.

Once your oven is ready, put your casserole inside and leave it for one hour. Once complete, allow it to cool for ten minutes. Garnish with parsley and serve.
Baklava
After a hearty halal meal, be sure you have something sweet to offer your guests. From what we've seen, baklava is a sure crowd-pleaser.
Ingredients
100 g toasted pine nuts
250 g pistachios, silvered
1 cup chopped, toasted walnuts
Orange zest (from one orange)
Four sheets of filo pastry
125 g softened, unsalted butter
120 ml superfine/baker's/berry sugar
15 ml orange blossom water
Honey and icing sugar (garnish)
Instructions
Begin by preheating the oven to 350 degrees Fahrenheit. Then, take a loaf pan (it should be at least a litre deep) and line it with parchment paper. Next, get a bowl and combine the following ingredients: walnuts, pistachios, pine nuts, orange zest, orange blossom water, and about 80 grams of your butter.

After that, leave your mixture and melt the remaining butter in the microwave/on the stove. Cool the melted butter for a few minutes. Next, take some of your filo pastry sheets and use them to line the base of the loaf pan. Then, using a cooking brush, spread your melted butter evenly across the pastries.

After that, take your nut mixture and cover the buttered filo. Repeat the combination of filo/butter/nuts until you run out of filo pastry sheets. However, do ensure that you have enough filo for the final covering layer. After laying that down, brush the top layer with more butter.

Then, once your oven is ready, pop in your baklava pan for a half-hour. Once the top is golden, your baklava is ready. Before serving, allow it to cool for 15 minutes, then drizzle the top layer with warm honey and icing sugar.
Halal Food is Taking the World by Storm
Initially, Islamic law dictated what was halal food to ensure Muslims followed the Quran. While this is still the case in some countries, many also acknowledge that halal cuisine has an appeal all its own.

These days, non-Muslims are just beginning to discover how delicious the average halal meal is. As you do the same, consider trying out the recipes mentioned in this article.