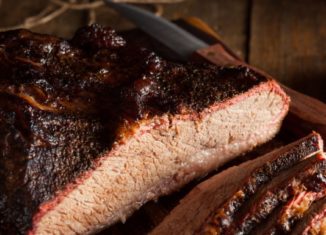 The long-anticipated summer is finally here, the smoker is raring to go and there's nothing that says summer better than a barbecued brisket. But perhaps you feel like you've done a barbecued brisket one too many times and are looking for a new recipe to impress your family with this weekend. Then you are in the right place, as this sweet tea infused barbecued brisket recipe is hot off the press and filled with new and innovative juices and flavors that your family will be raving about until next barbecue season. 
What is it that makes this recipe so special? I must say, it has to be the mix of flavors. Sweet and sour, salt and vinegar, are contrasting flavors that we all love. But there is nothing that will get your taste buds tingling more than a sweet tea infused barbecued brisket. The sweet tea infusion helps to braise the meat down until it reaches that super succulent stage making it so tender you will barely be able to pick it up with a knife and fork. And as for the added special touch of the sugar rub combined with a few zingy condiments, your family will not be able to get enough of this brisket.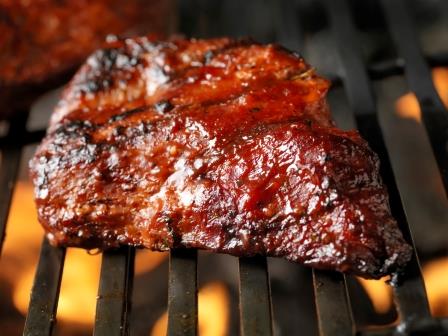 Ingredients:
With no further ado, here is a list of everything you will need to create the best sweet tea infused barbecued brisket and rub. 
1 cup of demerara sugar
Ground paprika, onion powder and salt to make up 1 cup
13 lb or 6 kg brisket
Olive oil as required
Pre-prepared sweet tea (enough to immerse the entire cut of brisket)
Directions:
Lay your cut of brisket onto a meat preparation board and then proceed to trim the excess fat off of the meat and discard.
Preheat the smoker to 250 degrees.
Using a small mixing bowl, combine the cup of demerara sugar with the cup of paprika, onion powder and salt.
Baste the brisket in olive oil, ensuring you cover all of the surfaces and then use your hands to rub the sugar, onion, paprika and salt mix onto the brisket.
Place the brisket into the smoker for about 2 to 3 hours or until a crispy, brown shell has formed over the meat.
Once the meat has finished in the smoker, carefully remove it and then place it into a deep, oven proof dish. Submerge the brisket in pre-prepared sweet tea.
Braise the brisket and the sweet tea together until the meat is tender and then remove the dish from the heat and place it to cool, leaving it uncovered for about 15 minutes.
Preserve the juices left behind in the ovenproof dish to use as a drizzle on top of the brisket when sliced and served.
Serve those sides
Got your brisket in the smoker cooking, but not sure what to put it with when it's served? Don't worry as this sweet and spicy brisket recipe goes with a variety of sides and here are a few tried, tested and approved ideas that will help you get those juices flowing:
Smoked corn on the cob with melted butter, black bean and avocado mix.
Creamy sweet potato with chives and shredded goats cheese.
Stir fried veg of your choice with wild lemon and herb rice.
There are so many options of great sides that will be the perfect match for your sweet and spicy barbecue mix. Try serving up more than one side if you are cooking for a larger party this weekend or mixing the sides together to make your own inspired recipe. 
Author Bio
Jeremy grew up learning how to cook from his parents as well as working in a high-volume catering operation while in college. He now enjoys spending time with his family writing for his blog Ktchndad.