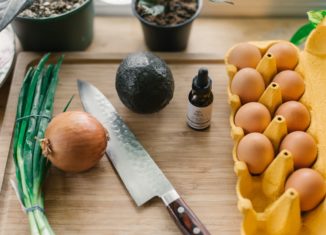 Cannabis-infused edibles are quickly becoming more popular as the public gets access to legal weed and cannabis products of all sorts. People buy edibles and even cook their own, and some consider it to be a much better way to consume cannabis, claiming that it is a much healthier option than inhaling the smoke. So what are edibles, and what are your best options on the market? Let's find out in our list of the best edible cannabis products.
What Are Edibles?
Edibles are exactly what the name suggests – edible products that contain THC and/or CBD to produce an effect similar to that produced by the smoke of bunding cannabis buds. Edibles have been consumed by cannabis users for ages, and nowadays, they are gaining more popularity being a more healthy and more potent alternative to smoking. There are drinks, gummies, cookies, chocolate bars, and whatnot – you can put cannabis on almost anything if you know what you are doing. So what are the top 5 most popular edibles?
Cali Flwr Farms Chili Mango Gummies
The whole bag of these sweet and spicy gummies adds up to 100mg of THC, which is going to get you and a couple of friends high easily. The gummies produced by Cali are known for their quality, potency, and awesome flavors, so you can choose from a wide variety of options here. There are different types of edibles out there, but gummies are one of the staples, along with cookies, and that is exactly why you should try them out. They are light on your stomach, a bit sugary, and somewhat spicy – just what you need to have a good time.
Big Pete's Lemon Mini Cookies
Big Pete has been making some of the yummiest cookies infused with marijuana since 2009. The Big Pete's team offers a wide selection of flavors and strains used in the cooking process. The lemon cookies we have on our list belong to the Sativa line, which means they produce a more energizing effect and keep your head up while you are high. The thing about cookies is that the onset comes slowly, and it might take you up to an hour to feel the effect. But once it kicks in, you are going to know it right away.
Pop-Up Potcorn Jalapeno Cheddar
Once again, there are different flavors you can pick with this particular product, but we would put this one on top just because of the spicy kick it offers and a creamy hint of cheddar on it. What is more important, though, is the fact that it contains THC. This edible product is a perfect match for a movie night. The potency and the effect you will experience depend on how much of that Potcorn you eat. If you go for a full bag, you can expect a well-pronounced onset and a stable high.
1906 Bliss Peanut Butter Cups
Who doesn't love a sweet and tasty treat? 1906 Bliss Peanut Butter Cups are, basically, what you expect from your regular butter cup but with a hint of chocolate and a small cannabis surprise. This might not be the most potent product on our list as it only contains 5mg of THC and 5mg of CBD per cup, but it will surely relax you and give you a blissful experience. Paid it with a cup of some good tea or even a glass of milk, and you are going to have a dessert to die for. What it lacks in potency, it compensates with awesome taste. If you worry about calories, though, this might not be the best choice for you as those cups are quite dense in calories.
KushyPunch Private Reserve
Gummies are one of the most popular types of edibles out there, and they offer a great variety of flavors and a true explosion of taste. They are also rather potent on THC, so you are going to have a great time after just a couple of those. We would not recommend gnawing on these gummies all day long, but it surely is a nice treat if you want to relax a bit.
Are Cannabis Edibles Safe?
Edibles are considered a healthy alternative to smoking weed, but what most people do not take into account is the caloric intake that comes along. Most of those are packed with sugar, and you need to keep that in mind if you are concerned with your health. Eating too many sweets is not good for your health, so moderate your intake of cannabis-infused edibles.
Other than that, it is recommended to start low and go slow with any new substance you consume. If you've never tried edibles in your life, what you need to do is start with a small dose, wait some time and see how it feels. Edibles can produce a rather potent effect, which is why you do not want to go overboard with it, so go slow.
Conclusion
Edibles are becoming increasingly popular in the countries and states where it is legal to grow and sell cannabis products. That is why it might be a great time to try them out and see how you like them. If you have your fair share of experience with marijuana, edibles might be a good way to experiment with this substance and feel something different. Edibles offer a distinctive experience that is not completely different from regular smoking but surely is something special nonetheless.For more information about cannabis-infused products, please visit AskGrowers.com!