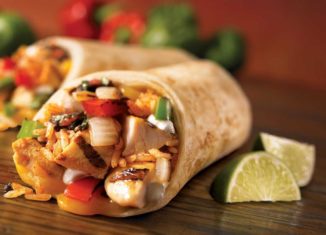 It is no secret that delicious cuisines make the world go round. Without them, we would miss out on all kinds of new foods to try. International cuisines come in many different forms and flavors, and those who love trying new foods should be sure to visit their local downtown restaurant scene to refine their global pallet.
It's normally in these downtown sectors that you can locate international cuisine. However, if you have a small downtown and have already sampled your local restaurants, try going to a nearby festival or event. Normally, food trucks or local vendors that do not have a building will show up and sell food. This is a great way to explore new flavors. Below are some of the most common international cuisines that are likely in your area! 
Mexican Cuisine
Mexican food is among the most popular varieties of cuisine available to enjoy. Hispanic populations bring this American favorite to dining tables all over the country, and there are countless variations on popular dishes. In restaurants, marinated meats are a favorite, and you can expect a lot of rice, pepper, and tomato dishes as well. If you enjoy bright and zesty food, this is the option for you!
However, there are many on-the-go options as well. Tacos, burritos, and quesadillas are among the favorites for food trucks. Make sure to explore the available variations of this cuisine to taste all the unique twists and flavors.
Chinese Cuisine
Chinese food has become so popular that it is not uncommon to find all types of fusion dishes available. Like with many other cuisines, meats take the central stage, and you can look forward to various styles of pork, beef, and chicken dishes, as well as vegetable options for those with vegetarian sensitivities. Noodles, rice, and all kinds of savory sauces are almost always employed in these dishes, and there are numerous fried options for those who are looking for finger foods.
There are so many wonderful Chinese dishes to try. Consider picking up a menu from a recommended location and aim to try all the items by the end of the year. You can keep the menu on your fridge and check it off as you go. This is also helpful if you're able to order in! By going through the menu, you get to try new things that you maybe wouldn't have ordered otherwise. You never know what wonderful flavor you may grow to love!
Korean Cuisine
Much like Chinese food, Korean food is heavily based around sauces and marinades that define the entire palette. Bulgogi dishes, in particular, provide a sweet and sumptuous flavor. If you are a fan of all types of meats and vegetables complemented with Asian barbecue sauces and sears, you will definitely enjoy this variety. Korean restaurants are great for everyone, as they have low-carb and dairy-free options.
Korean BBQ is becoming increasingly popular. Here, you are typically given on-the-house side dishes, such as kimchi. Many allow you to cook the meat at your table, or you can order it already prepared. This is a fun way to connect with friends and family as you bond over cooking and trying new food together.
Italian Cuisine
Italian food is another extremely popular option that many Americans may not even realize they regularly enjoy! All types of pasta varieties are a standard part of these dishes. You can look forward to fresh, green flavors complemented by delectable spices and zingy marinades. The sauces are often heavy in a specific theme, such as in meat, garlic, or mushroom, and they almost always feature tomatoes as a standard part of their binding flavor elements.
Though Italian cuisine may invoke thoughts of pizza and lasagna, consider visiting an authentic restaurant. Here you might find unique flavors that are often missed by chain restaurants. Through this experience, you can rediscover some of your favorite foods such as ravioli or fettuccine alfredo.
If you are in the mood for something different, check out your local city centers and see what culinary options are available there. Commonly, many restaurants are located downtown and offer a hub for your best food options. Like with any other such service, it is always recommended for you to visit local websites to read up on reviews and see what others have thought of a restaurant you have always wanted to try. Keep track of where you want to explore and enjoy the process and discovering new favorites.