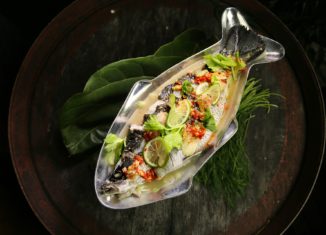 Many might not know this, but Australia has its very own set of dishes that set it apart from other cuisines of the world. Tourists that travel there will always have the possibility to feast their senses on specific Australian meat dishes and bizarre sounding desserts. If you are looking to becoming a chef in Australia or are on your way to improving your cooking skills, these are some of the most important staples of Australian cuisine that you need to know how to prepare:
Barbecuing is one of Australians' favorite activities, since it enables them to get together with a group of friends and catch up over delicious food. Good Australian snags, whether they're pork or beef, will always be at the center of any barbecue. They may be of the traditional variety or sprinkled with a myriad of exotic spices from across the globe. Undoubtedly barbecued snags need to be in your awesome portfolio as a chef in Australia. This dish will not only please the locals, but will also make tourists feel like they've more quickly integrated in the Australian setting.
The Pavlova dessert has always been surrounded by intense controversy regarding its origin – both Australia and New Zealand claimed to have come up with it in honor of Russian ballerina Anna Pavlova. Even so, Australians will always be proud of this dish, as it is a true icon of Australian cuisine. This is a meringue-based dessert, with a crisp crust and a soft inner composition. You will often find this dessert to be adorned with fruits and whipped cream, making it look and feel quite festive. Celebratory events will often have this dessert as a centerfold, so it's best to be able to master it if you're planning on becoming a chef on this continent.
These dishes are ubiquitous in Australian kitchens and homes and will often be used as a sign to measure your true sense of belonging to this country. In other words, if you've never had a meat pie, you can't really claim to be an Australian. This type of pie is otherwise also known as 'dog's eye' and has a myriad of variations you can ultimately choose from. As a chef, you may want to get the necessary skills and information to prepare both these wild variations and the traditional one with mashed potatoes and gravy. Then again, navigating the intricacies of becoming a chef can be a difficult task, so you may want to further your education in this field.
It's safe to consider this one of the most Australian of all fish varieties, getting its name from the Aboriginal language meaning 'large-scaled river fish'. You'll find this one in most restaurants across the country – most often prepared as a fish steak with a herbed oil, rather than battered or deep fried. If you prepare this, you'll make any fish lover feel like they're pampered and looked after. Apart from this, the barramundi fish is packed with heart-essential Omega 3's and is usually farmed without antibiotics or hormones.
Hamburgers are really ubiquitous, everyone knows this. But Australians usually put a different spin on it by inserting a piece of beetroot just on top of an Aussie-beef pattie. The burger with beetroot typically works best with a soft and tender bun that allows you to better enjoy the contents of the dish. Cooking and assembling a smashing burger should be a perfected skill under any chef's belt, but adding the beetroot finishing touch is definitely what will give you the much-coveted title of Australian chef. Of course, this adding touch does not require skill in itself, but all the other hamburger composition does.
Of course, there are many more Australian dishes this country takes pride in, but knowing how to prepare these five above will definitely set you up for success if you're looking to become an Australian chef. Not only this, but it will enable you to better blend in with the local requirements and will give you the opportunity to best represent everything this country stands for in terms of cuisine.