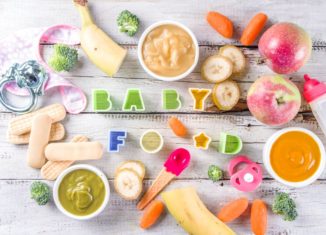 Every day parents are busy trying to find a perfect snack for their toddler or a school child. Advertised snacks usually have too many fast carbs and trans fats, resulting in obesity, cardiovascular problems, and diabetes II. Every parent wants to give a kid something delicious but nutritious and healthy at the same time. So, it's never too late to learn more about healthy nutrition for your baby. We have created a list of the best snacks for students and small kids.
School Snacks to Feed Brains Correctly
Students often get hungry at school, especially when missing their breakfasts or not eating enough. A school snack should be compact and non-perishable. So, there should not be milk, yogurt, and food that spoils quickly like salads. Learn more valuable recommendations below.
Biscuits and Pouches
These goods should be organic. Consequently, there must be zero taste enhancers, sugar, gluten, palm oil, GMOs, gliadin, hormones, stabilizers, and thickeners. For example, Hipp or Holle biscuits, fruity rings, and pouches are nutritious and healthy.
Sweet Potato Fries
Slice and sprinkle sweet potato slices with olive oil and salt and bake them. Your kid will get a healthy and hearty snack rich in vitamin A.
Energy Bars
A mixture of raisins, nuts, whole grains, dried fruit, coconut, and honey is the healthiest and tastiest candy bar ever. It will provide a child with the required vitamins, proteins, fats, and carbs to study better and stay healthy.
Fruits and Nuts
Some kids prefer fresh bananas, apples, or a handful of nuts to kill their hunger and get the required energy. To see what your child likes best, one should experiment and vary fruits, berries, dried fruit, and nut types (peanuts, hazelnuts, cashew, etc.).
Whole Grain Bread Sandwich
The best ingredients for such school sandwiches are baked ham, vegetables, lettuce, peanut butter and jelly, grilled tuna, or cream cheese. You can vary the filling, but it must be healthy anyway.
Home Daycare Snacks
If you have a fridge at your disposal, the available assortment of products gets bigger. Learn more variants in this section.
Yogurt
Drinkable yogurt, especially with pieces of fruit, is a perfect snack thanks to calcium, protein, and live bacteria that guarantee solid bones and proper digestion.
Smoothies
Even if your child hates berries, you can mix them with his favorite fruits ( bananas, peaches, plums) and vegetables (carrot, spinach, etc.) to enrich the drink with macro and micronutrients. But don't forget about the taste. It shouldn't be too sweet or disgusting.
Eggs
Boiled eggs should always be in your fridge. Your kid can eat them alone or combine them with vegetables. Moreover, boiled eggs don't spoil without a refrigerator for two-three hours.
Cereal
Cereals with milk, berries, or fruit are classic but still nutritious, tasty, and healthy.
Ham with cream cheese
Avocado and a piece of ham roll with cream cheese can become your toddler's favorite snack. To experiment with tastes, you can also add some greenery or bell pepper to the cheese.