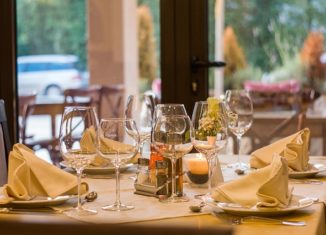 Restaurant is one of the most successful businesses. Many companies rely heavily on market trends to decide their action, but in the case of restaurants, business can happen all the time. The primary reason for this is that the love for food is always alive in people's minds. However, safety inside your little business is very important. Here are five useful tips that could help you maintain a safe environment inside the restaurant.
1. Panic Buttons Can Really Save Your Life
A panic button could easily be the most meaningful investment for your restaurant. This system takes care of a large number of emergencies – ranging from terror or armed attacks on the location to medical situations. The panic button has a suggestive function. It works on a system which involves a button being placed somewhere in your restaurant. When a situation arrives, all one must do is press the button and the authorities would instantly be alerted about an imminent emergency. These buttons cut down heavily on response times, securing you and your customers before anybody has to make a phone call.
2. Stay Safe from Fire
We're sure you must be setting the heat up with some crazy delicious Mexican appetizers, but what about the fires that could really occur and cause you great harm? In restaurants, especially in those where flame cooking is regular, protection from fire is important. Firstly, ensure you have a decent number of fire extinguishers in place. In most countries, you will have to obtain a certificate from the local department, certifying that your outlet is well equipped to handle an emergency fire. Practice a fire drill, which should be known to all the staff. Link your systems and install devices which can then be used to inform authorities. All of this will come handy. Avoid using inflammable material on your walls or in the interior. Avoid naked flames in the kitchen or even in the customer dining area.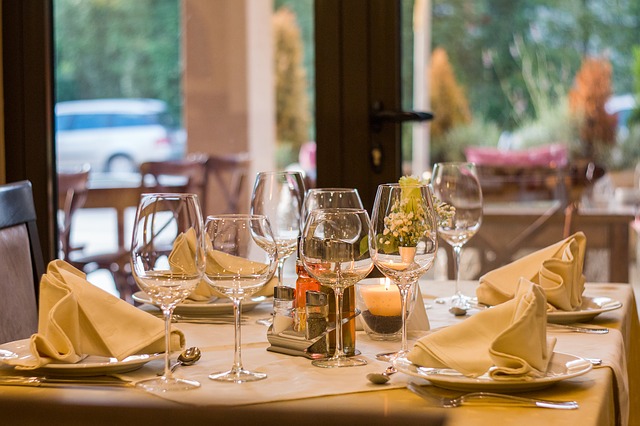 3. Technical Mishaps Can Be Fatal
The term technical mishap broadly refers to everything from electric fires to ventilation shortage. For electric connections in the restaurant, ensure that the wires are strong and do not bear any leaks. Allow routine inspections to take place. Make sure your kitchen has a good ventilation and chimney system. Improper ventilation can result in a large number of problems. Have your systems checked. For example, if you have a gas connection in your restaurant, leaks need to be detected immediately. Remember to replace the material used by your staff from time to time.
4. Chemicals Need to Be Used Cautiously
Restaurants use chemicals for a variety of reasons. However, each and every chemical put to use has its harmful effects. Staff using them should be well trained to understand these implications. Proper care should be ensured when storing the chemicals and even when using them. Always keep a fresh pair of rubber gloves near at hand. Lastly, do not allow chemicals to lie around in places where people may spill or drop them by accident. The kitchen floor is always a region of constant activity and it would be unwise to leave dangerous materials lying around all over the place.
5. First Aid Matters More Than Anything
First aid use is critical in terms of small or large mishaps. Knowing what to do at the right time is important, but what matters even more is having enough equipment to work with. Pack in a few first aid boxes – one for the dining area, where customers could be administered, and a couple of them in the quarters where the cutting and chopping and cooking goes on. A first aid box should always be within reach. Remember to replace and renew the box every time the need to do so arises. Nobody would appreciate outdated medicines. Keep a list of phone numbers, including that of an ambulance and a local hospital ready. Keeping safe should always be a top concern for all concerned. When in the restaurant, you must ensure that you are well prepared to counter any form of emergency that may arise. This not only keeps you and your employees and customers safe, but also boosts morale. Research shows people are more likely to work comfortably in secure environments and investing in security is the first step to achieving it.