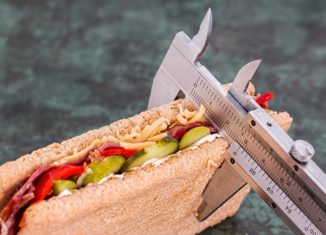 People strive to lose weight for plenty of reasons. While many fall into the rut of fad dieting that claims to deliver quick results, weight loss is more about the journey that shapes a person into their ideal self. It's the physical and psychological patience that results in sustainable weight loss.
Many eating plans designed to help you shed some pounds can leave you feeling more hungry or take out the major food groups and are also not sustainable. This is why most people struggle to keep up with a healthy diet plan. If you are wondering the way out to effective weight loss without having to leave your favorite meals, below, we have shared expert-recommended tips and tricks.
Change Your Diet: Add More Protein, Fat, and Vegetables
When you replace carbs with more protein and vegetables, it cuts down the hunger hormone and boosts several satiety hormones (appetite-reducing hormones). This way, it helps you curb your appetite and help you avoid overeating, hence promoting weight loss.
A high-protein diet also promotes your metabolism level and helps you burn calories more quickly. Therefore, you should never skip your protein intake in all your meals. Even if you don't get the time to cook for yourself, you can stock up on some packaged frozen food, and it's a more convenient option and will help you cook faster.
Say No to Refined Carbs
Cutting down the consumption of refined carbs can result in fast weight loss. A new study indicates that a modest reduction in the intake of carbs can help shed deep belly fat, even with little to no change in weight. Moreover, excessive carb intake is linked to increased rates of many diseases, such as heart rate, obesity, and type 2 diseases. Though this food is the main source of dietary carbs in various countries, its smart consumption is necessary – especially for weight loss. Did you know refined carbs have been excluded from the categories of fiber, vitamins, and even minerals? Sugars and refined grains are common types of refined carbs. Eating carbs also triggers your appetite, automatically resulting in overeating, and you end up putting on more weight.
Workout Hard
This point goes without saying. If we see the simple meaning of weight loss, it is all about burning more calories than you consume. And a custom workout plan helps you achieve exactly the same. Speaking about the exercises for fast weight loss, cardio, or aerobic exercises like running, walking, and cycling is considered a good option. Best if you can do your vigorous cardio sessions in the gym as it is more effective. If you have little to no knowledge about where to get started with your workout, it is advised to take the help of a professional gym trainer who would also help you provide a custom diet plan as per your body requirements. 
If you truly want to lose weight and get in shape, be mentally and physically prepared for your journey. Make sure you consistently hit the gym and follow your diet plan to attain results faster.