While pizza, french fries, and spaghetti are equally delightful, your taste buds are missing out if those are the main and sole meals you enjoy during a celebration. There are many wonderful types of cuisine from all around the world to incorporate into your next party or even just a family dinner. Before you pick up the phone to place an order at the pizza food chain, consider trying some of the following cultural cuisines listed below.
Thai
Not to be confused with Chinese food or Japanese food, Thai food has its own distinct flair. To enhance the natural flavors and fresh ingredients, many Thai dishes are lightly cooked and steamed. However, there are plenty of deep-fried and stir-fried dishes within the cuisine. Common ingredients in Thai cooking include coconut milk, fish sauce, lemongrass, Thai basil, and curry paste. This mixture of ingredients gives every dish a fresh taste that might be new to you. One thing Thailand is well known for is its amazing curries. Whether you enjoy Pad Thai or Massamman Curry, add Thai cuisine to your list of foods to have next time you want to eat out.
Jamaican
When many people think of a Caribbean restaurant, they automatically think of Jamaican cuisine. However, there are a variety of styles of cooking in the Caribbean and each one comes with its own flair and flavor profile. Each different country is known for different delicious foods. Jamaicans are known for their curry chicken, beef patties, and brown-stew chicken. Trinidadians are known for rotis and doubles, a kind of curried chickpea dish. Bajans are known for flying fish, and the list goes on. If you're visiting a Jamaican restaurant, make sure you place an order that comes with rice and peas — there's nothing like it.
Greek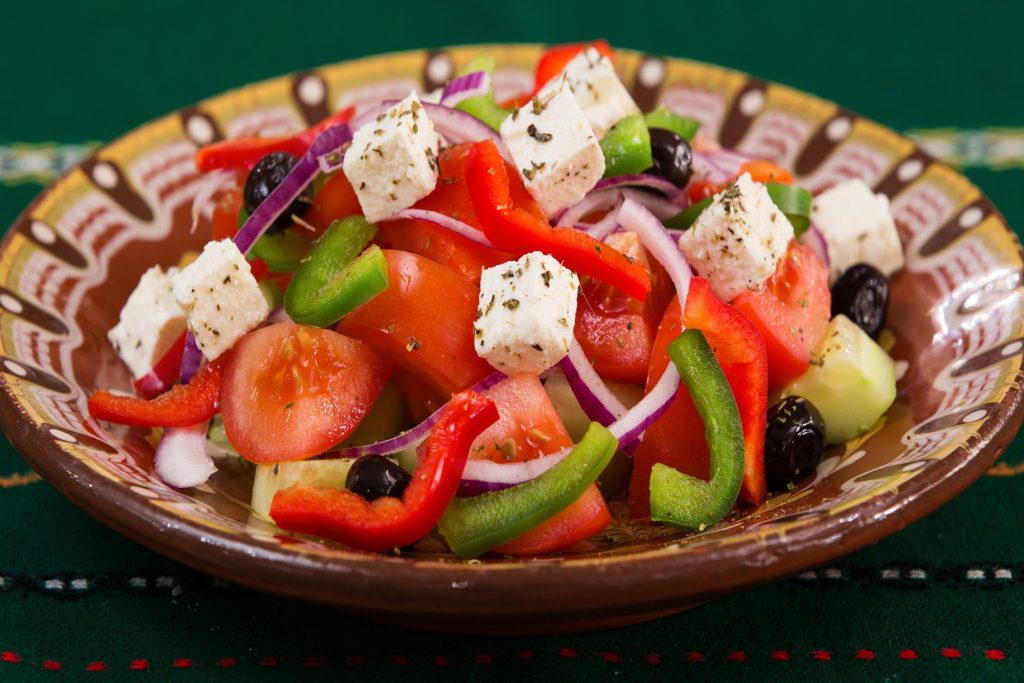 Greek food is frequently flavored with fresh olives, grilled meats, and the best, freshest extra virgin olive oil you could imagine. If your family loves sandwiches, try gyros. Gyros are typically stuffed with grilled lamb, vegetables, and tzatiki sauce. These ingredients are wrapped in a warm pita bread pocket. If you aren't a fan of lamb, you can choose a different type of souvlaki, or grilled street meat, to eat with your gyro. With a side of fries, or a Greek olive salad for something a little healthier, this Greek staple might replace your visit to the local burger restaruant.
Ethiopian
Ethiopian food is filled with stews, legumes, and sauces. Injera is the classic bread that comes with a meal. It's sponge-like texture easily soaks up the sauces of any Ethiopian dish and is often used instead of utensils that you might find with Western meals. Traditional ingredients include clarified butter, cumin, garlic, and lentils. Though you'll find some foods with meat inside, a lot of Ethiopian food is vegan or vegetarian-friendly, making it the perfect cuisine to try if you want to cut back on your meat consumption.
Canadian
The northern neighbors are known for their poutine, Montreal-style bagels, and potroasts. Poutine is one of the most famous and well-known Canadian dishes. This is a serving of french fries and cheese curds, topped off with a brown beef gravy. With a unique twist on some of the most classic American dishes, Canadian cuisine provides a different perspective that your family might enjoy to mix up a boring weeknight of overused meals.

There's something rather beautiful about learning about the ways various cultures infuse signature spices, oils and ingredients in order to create their diverse styles. Greek food is nothing like Jamaican food, but that's the great part. Each country has its own unique culture. As you add more of that diversity to the dinner table in your home, your family will definitely appreciate it.