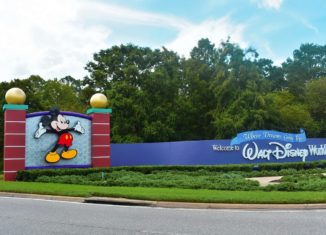 Food from Around the world in one place, Disney Wolrd's Epcot
We all dream about going on an adventure traveling around the world, mingling with different cultures, and trying the local cuisine. We all dream about traveling around the world, but then you wake up and realize the numbers in your bank account are your first obstacle.
What if I tell you that you can experience 11 different countries and their food from one place. Well, there is one way you can actually fulfill this dream. It is called Epcot World Showcase in Dinsey World.
My friends, sometimes creativity takes us places, and one of the most creative ideas is to eat and drink around the world at Disney's Epcot.
The BBQ Grill Academy Team recently took a trip to Orlando, Florida, to visit and eat around the world at Epcot's World Showcase, and here are the highlights of our world trip.
Countries Around the Wolrd Found At Epcot
I never looked at Epcot as the kind of place to experience different cultures and food for a few reasons. First, we are local to the Orlando area, and two, well, most Disney employees are local residents. But after giving my bank account a second look, the idea of traveling around the world becomes less probable.
Epcot offers 11 country pavilions, and they have done an excellent job making the showcases and experiences as authentic as possible.
Most people working at the country pavilions are originally and proudly from those countries, and it is nice to talk and learn from them.
So I went around the World at Epcot and spent time at each pavilion to find out what foods I can try and what seems to shine at each country's pavilion.
First Stop: Canada
My first stop was Canada. Oh, Canada! I had traveled to Canada before and wanted to see this pavilion first. When I visited Canada years ago, I tried the famous "poutine" and wanted to see how resembling the Canadian Disney exhibit got it, and well, it wasn't bad.
Turns out the Canada pavilion has an excellent steakhouse, and yes, you can enjoy good poutine. The Canada pavilion is known for its soups and steaks.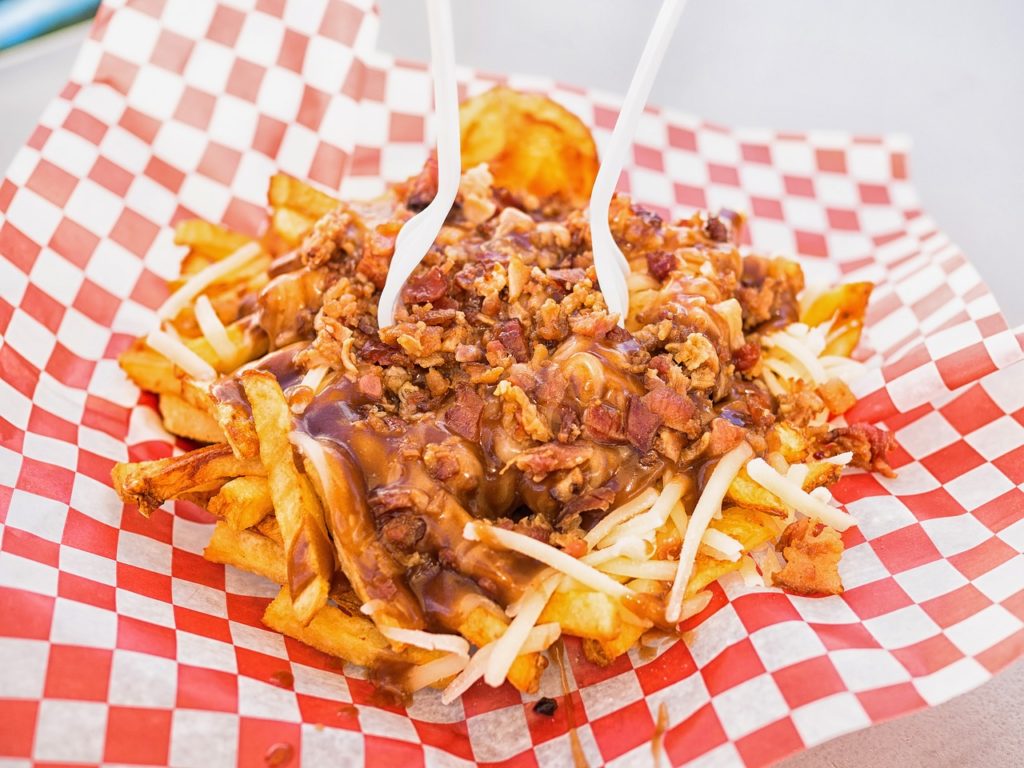 Foods you can find
What to Try
Second Stop: United Kingdom
My next stop was in the United Kindom, where they have an excellent replica of an English Pup and serve incredible drinks. The Rose & Crown Dining Room is a lively place full of energy and great food. The atmosphere is wildly celebratory, and everyone is always holding a drink in their hand. This is an excellent stop to get your mood going and in high spirits downing a giant stake in Canada.
Foods you can find
Fish and Chips ( of course )
Bangers and Mash ( say that with a British accent)
What to Try
Third Stop: France
Oh, France. This is my favorite place and all because of the deserts. The France pavilion has a great restaurant and fantastic atmosphere, but the deserts are a crowd-pleaser. The France pavilion restaurant, called Chefs de France, is where you try traditional French dishes and drinks.
The restaurant has a romantic vibe and fantastic food, but this stop's highlight is the deserts.
You can choose to grab a table at the restaurant or walk a few steps behind the restaurant and visit the French pavilion's bakery.
Foods you can find
Filet de boeuf grillé, sauce au poivre vert pommes purée et haricots verts
What to Try
All the deserts in the bakery
Fourth Stop: Morocco
Morocco welcomes you with traditional Moroccan music, shops, and food. The pavilion dancers are willing to show you original Moroccan moves and perform throughout the day.
The Morocco pavilion's restaurant called the Sice Road Table offers authentic plates and Mediterranean plates.
Foods you can find
Fried Calamari
Spiced Chicken
Spicy Shrimp
What to Try
The Spice Road Table Sampler and The Dessert Platter
Fith Stop: Japan
The next stop is Japan, where you will be welcomed by the sounds of the Matsuriza Taiko Drum Show. The Japan Pavillion is beautiful and welcoming. There is a shop where you can buy Japanese-inspired merchandise, games, toys, and clothing.
There is a small bar inside the gift shop where you can try Japanese wine and sake samples.
Japan's restaurant is the Katsura Grill, where you can find plenty of traditional dishes. The restaurant offers a wide variety of foods, including sushi.
Foods you can find
Sushi
Sake
Chicken and Beef Teriyaki
Tonkotsu Ramen
What to Try
Sixth Stop: The American Adventure ( United States )
The United States pavilion is the center stage of the Epcot World Showcase. There is a music stage, and typically there is some sort of show or band on stage.
The pavilion looks very Patriotic and features traditional 1770s decor.
The Regal Eagle Steakhouse offers traditional American plates and great drinks. There are plenty of craft beers and good BBQ Food.
Foods you can find
Burgers
BBQ Ribs
Smoked Chicken
What to Try
The Memphis Dry-rub Pork Rips
The BBQ Burger
Seventh Stop: Italy
Oh, Italy, The next stop in our journey, what a beautiful pavilion. Here you will find great stores to pick up Italian-inspired merchandise and clothing. You can find delicious Italian dishes at Tutto Gusto Wine Cellar or grab a glass of wine at their cozy wine bar.
Foods you can find
What to Try
Penne Vodka
Petto di Pollo
Eight Stop: Germany
Our next stop is Germany, and let me tell you, the beer and food in this place are unique. During Epcot's Food and Wine Festival, Germany is one of the most active pavilions because of the beer.
Germany's main restaurant is the Biergarten Restaurant. This restaurant celebrates Oktoberfest all year long with authentic music and plenty of food and beer.
Foods you can find
What to Try
The Roast Chicken
Franks
A German Beer Flight
Ninth Stop: China
China's pavilion is our next stop, and it is a large showcase. There is normally a cultural show plus great shops to buy Chinese-inspired accessories, clothing, and home decor.
Foods you can find
What to Try
Tenth Stop: Norway
Our next stop is Norway. You can meet Elsa ( from Frozen ) and visit Norway's restaurant known for its princess show. The Akershus Royal Banquet Hall is a favorite and a great restaurant to meet all the princesses.
Foods you can find
What to Try
Our Last Stop: Mexico
The last stop of our innovative food adventure around the world is Mexico. Mexico's pavilion is full of life, fantastic food, and drinks. There is a small cantina where you can try all sorts of tequila brands and even do a tequila shot flight!
La Hacienda de San Angel is the main restaurant in Mexico, and its decoration alone will wow you as you enter the place.
Foods you can find
Tacos
Enchiladas
Steaks ( carne asada )
What to Try
Carne Asada
As many drinks as you can handle!
One Las word
An Epcot's showcase trip around the world is an excellent way of exploring different cultures, foods, and drinks. Anything can be found here, BBQ Food, Sake, and steaks. Many of us dream of traveling around the world and trying every food we can find on our way, but maybe a trip around the world at Epcot might be a good start until that dream comes true.
By The BGA Team
The BBQ Grill Academy Team is a group of food experts and enthusiasts and the people behind BBQ Grill Academy. From Florida with love.