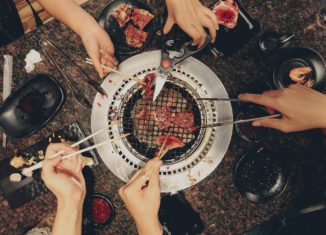 As much as families want to prioritize building relationships and spending time together, those opportunities often fall to the wayside when work, school, and social obligations begin to overwhelm them. Strengthening family relationships positively affects many areas of life and can lead to greater happiness.
Planning is Essential
Making time to do things as a family is important, but the quality of time spent together is essential. Families should find hobbies or activities that each family member can enjoy together. These activities leave less room for conflict and negativity and provide more opportunities for compassion and love. Events don't have to be complicated. A simple dinner at a restaurant like Pizza by Lone Wolf Destin can be just the thing to get the family laughing and having fun together.
Leaving the house is often a good idea, and it's a good idea to have both indoor and outdoor activities to enjoy in case of inclement weather. Mark the date for a fun planned activity, and put it on the calendar so that everyone can know when it's coming and begin to anticipate the occasion.
Rituals and traditions are always a good idea for strengthening bonds. Saturday night pizza night with a movie is an event that almost everyone can enjoy. Reading books together before bedtime is a beloved tradition for many families. Scheduling family dinners, game nights, and group chores are other ways to build family bonds.
Family Dinners
Research shows that teens who eat dinner with their families are less likely to feel depressed. Kids who eat with their families are more likely to have better family relationships, higher self-esteem, greater resiliency, and improved grades in school.
There are many parts of a family dinner for people to help. Families must prepare and cook food, set the table, and do the dishes. Each family member, even youngsters, can help in some way.
Family Game Night
Games provide a great way to strengthen families and make lasting memories. Children can improve their motor and communication and problem-solving skills while playing games. They learn how to be graceful winners and losers. Playing games with teams can help individuals work together and rely on one another. After playing a game, debrief. Talk about what everyone learned and what they would do differently next time.
Volunteer Together
Volunteering together strengthens family bonds and demonstrates the importance of giving back to the community. Serving meals at a shelter, helping a family during the holidays, participating in a charity walk, or raking an elderly neighbor's yard are excellent volunteer activities.
Enjoying the Outdoors
Enjoying the great outdoors together can be a great stress reliever and a fun way to get everyone talking. Families can keep it super simple by walking around the neighborhood, going to a local park, or walking a hiking trail.
Family camping trips always create memories. Some families like to camp for a night right in their backyard. They cook hot dogs and roast marshmallows over a fire pit and enjoy the convenience of having a bathroom nearby. Other families like to camp at a nearby campground or state park. Getting away from civilization, technology, and screens positively affects relationships within the family.
Regardless of what activity a family chooses, being intentional is key. Schedule the time and then get ready for some family bonding.