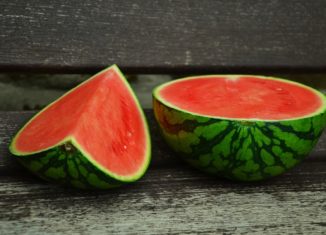 When life gets stressful, it can sometimes seem like there just aren't enough hours in the day to take care of necessities while also looking after your health. To keep mornings quick and simple, there's nothing like a nutritious grab-and-go treat that can be easily stuffed into a backpack or purse, or enjoyed on the go.
Wonder Melon™ cold-pressed juices pack all the flavor and nutritional benefits of fresh watermelon into a glass bottle. According to experts, these benefits can include: improved gut health, hydration, circulation, metabolism, heart health, and more. Made with only 4-5 100% organic ingredients in each flavor, Wonder Melon juices quench your thirst and satisfy your sweet tooth while providing the fruits and veggies your body loves and craves – all without any added sugar.
Wonder Melon has been strongly recommended by celebrity chef George Duran, best known for hosting shows such as Food Network's Ham on the Street, TLC's The Ultimate Cake Off, and Good Morning America. For years, George has been recognized for his clever cooking hacks and unique takes on classic meals, many of which can be found in his popular cookbook Take This Dish and Twist It.
"I originally enjoyed Wonder Melon as a tasty way to stay hydrated while cooking and throughout the day, but the fresh and bold flavors gave me some other fun ideas," George says. "I try never to limit myself to just the most obvious use of a product, and there are some really great ways to use Wonder Melon other than just as a bottled drink."
Here are a couple of George Duran's favorite ways to use Wonder Melon cold-pressed juice:
Add some color and flavor to your lemonade by freezing cubes of Wonder Melon and adding them to your lemonade.
Make instant granita by freezing Wonder Melon in a tray and scraping it with a fork right before serving.
Wonder Melon is made in two refreshing, watermelon-based flavors – Watermelon Cucumber Basil and Watermelon Lemon Cayenne – each offering a distinctively delicious flavor. Both refreshing flavors are packaged in low-calorie 8.45 oz. glass bottles, and are vegan, organic, non-GMO, certified fair trade, OU kosher, halal, and free of concentrate, added sugar, artificial ingredients, soy, dairy, and gluten.
To order Wonder Melon online, or to find distribution locations, recipe ideas, and more, visit www.wondermelonjuice.com, and follow their Instagram @WonderMelonJuice.