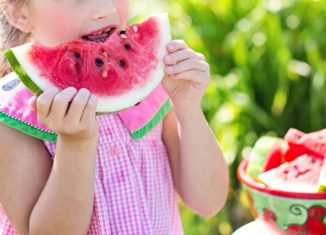 Eating out is one of the best family bonding activities you can do with your little ones. It allows everyone to get out of the house and have fun in a different setting.
Dining out also means you can give your kids opportunities to try new food and expand their palates.
You also get the chance to enjoy new food or your favorite dishes without getting tired from cooking them and worrying about the clean-up afterward when you eat at the best restaurants in Doha.
However, eating out isn't a good excuse to indulge in fatty, salty, sweet, and calorie-loaded foods all the time. When you make unhealthy choices whenever you and your family go to a restaurant, you may put everyone's health at risk in the short and long term.
Making plenty of mistakes accidentally or not when dining out can also teach your children unhealthy eating habits that they can carry for the rest of their lives.
Best Tips for Eating Healthily at Restaurants With Your Family
Below are some ways you can eat healthily at restaurants with your children without any guilt, stress, and worries:
Check the restaurant menu beforehand.
Walking into a restaurant you've never tried before is something you should never do when eating out with young children.
This is because not all dining establishments are kid-friendly. If you have toddlers, they may not have any high chairs that they can sit on safely.
Additionally, not all restaurants have a menu that appeals to children. They might end up not eating anything since they don't like any of the offered dishes.
You can avoid all these problems by simply getting as much information as possible about the restaurant before taking your children there.
Go online to read about the restaurant you want to go to. Find out if it is child-friendly and if they have some items on their menu that your kids will like.
While checking the menu, make sure there are plenty of healthy dishes you can choose from that your kids will like or you want to introduce to them.
Avoid focusing on the kids' menu.
If you want to be sure your children eat something healthy when you are at a restaurant, consider skipping the kids' menu and ordering from the regular one.
This is because the kids' menu usually has fried and sugary food – dishes that appeal to children but aren't necessarily healthy.
For a healthier meal, order grilled chicken or salmon, stir-fry beef, or pasta with tomato sauce and meatballs. You can split the dishes among your kids so that they can taste and decide if they like them.
If your kids usually don't eat a lot, consider ordering appetizers and turning them into the main course. For example, you can get spring rolls, chicken skewers, shrimp scampi, and quesadillas and place them all in one dish for your little ones.
Another option is to get your kids a soup and sandwich combo or any healthy combination from the regular menu.
Always go for healthier options.
When ordering for your children or recommending dishes to them, make sure you choose the healthiest menu items available.
Start by skipping fried foods and ordering dishes prepared using healthier cooking methods, such as baking, steaming, boiling, and stir-frying.
Also, make sure you pick healthier side dishes, such as baked potatoes and steamed vegetables, instead of the usual fried, salty, and unhealthy ones.
Additionally, when ordering salads, ask the server to serve the dressing or sauce on the side instead of having it poured on top of the dish. Doing so allows you to minimize everyone's fat, sodium, and calorie intake.
If your children tend to shy away from veggie dishes, order raw vegetables and fruits and different types of dips. Your kids will love tasting and experimenting with different flavors and, at the same time, get them to eat something healthy.
Give your kids one or two treats.
Although it is important that your children eat healthily, don't make them feel that you're depriving them of everything they want to eat.
This means that you can also order a savory or sweet treat your kids are asking for or excited to eat.
However, set some ground rules regarding ordering their preferred treats. For instance, if the desserts are served in big portions, explain to your children that you will order only one for two of them to share.
If milkshakes are on the menu, consider ordering this for your kids instead of getting them desserts. Doing so allows them to quench their thirst with a beverage they like and satisfy their sweet tooth at the same time.
If fruit smoothies are options, encourage your children to order them, especially if they contain fresh ingredients and yogurt since they are healthier and more filling.
Regardless of which beverage they choose, ask the server if they can reduce the sugar and use a healthier sweetening ingredient, such as organic honey.
Also, make sure you explain to your children that once they finish their beverage or dessert, you won't order them another one.
As a bonus tip, explain to your little ones that you can bring them to their favorite spot for kids' entertainment as a reward, which can help you experience fewer hassles in getting them to eat something healthy in the restaurant.
With these tips, you can ensure your children eat healthily when you go out. You will also avoid possible problems that can arise when you go to any restaurant with your kids.