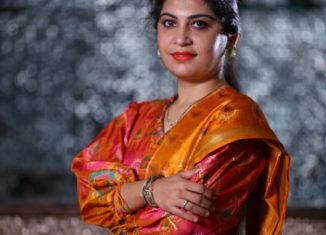 Unveiling a hidden talent, "Miss Poonam Bindra" who is a chef not only by profession but by passion.
Poonam Bindra started cooking at a very young age of sixteen. Poonam was very passionate from the very beginning and belonging to a food lover family made it easy for her to pursue her goal in the direction of cooking. Her mother was her mentor. Her father, her husband and her son are her support system and her moral boosters. Poonam is very creative and talented home chef and she keeps on experimenting with different ingredients in order to develop a whole new recipe for her family, friends and her beloved followers. She initially started working with Lokmat Times India as a blogger and then accelerated in her field. She has worked with many other magazines and done a shoot with Emami Oils, Pickles of India, as well for the making of Mango Pickle. Poonam Bindra is an upcoming Superstar Home chef whose main focus is to spread awareness about healthy Food.
Poonam Bindra is an ordinary girl turned into a master home chef. She initially started cooking for his family and when gathered a massive positive response from the family and close relatives, the idea of celebrating her skills came to her mind. She has the potential to do something mind blowing and she has gotten the abilities as well.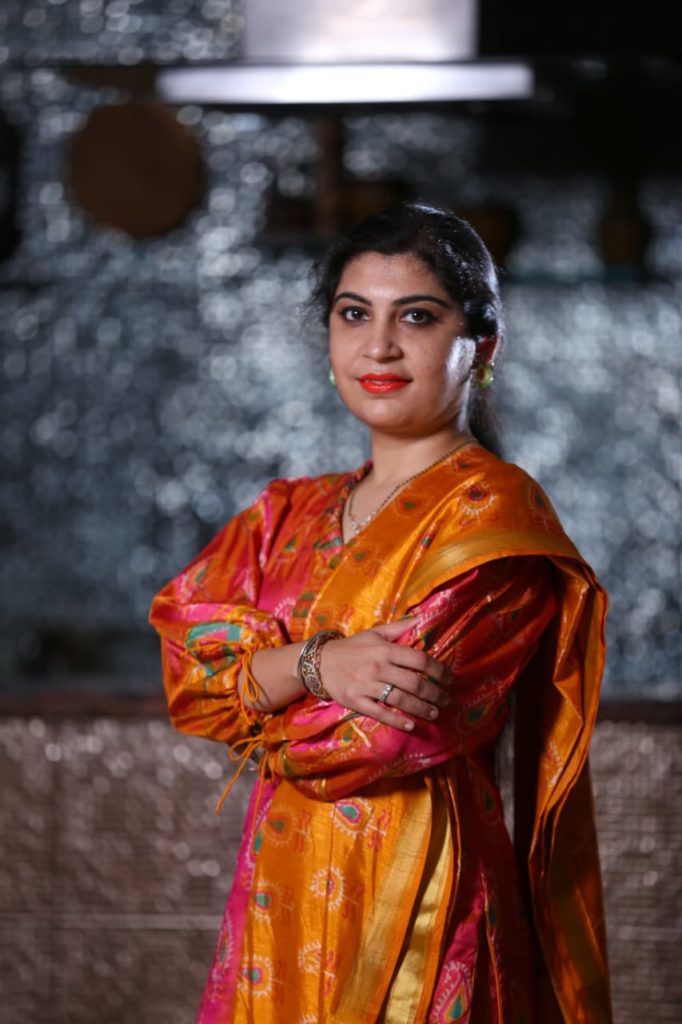 What makes Poonam Bindra unique is her love and adoration for food. She pours in her recipes true love and affection and these two ingredients make the difference and let her stand out the rest.
The notion Poonam Bindra is that people can make the super delicious food at home without stepping outside. She is a home chef and want people to learn all the dishes while staying at home without compromising both health and taste.
"Anybody can cook" is the slogan of Poonam Bindra. Which means she want to spread the awareness of healthy cooking on public level. Some chefs restricts and don't let everyone to use their recipes so no one would be able to compete them.
But actually they are deceiving themselves. Recipes is such piece of information that the more you spread the more you get happiness. As much people will enjoy food using your recipes, you will get internal peace and satisfaction.
Poonam Bindra has shared her recipes and for more convenience, she has made videos, for the ease of people to have healthy, nutritious and delicious food at their home.
The videos made are super informative and make the cooking so easy. The way Poonam exudes the details is very effective, efficient and appealing. That is why she has able to amass such a large crowd in such a short time span.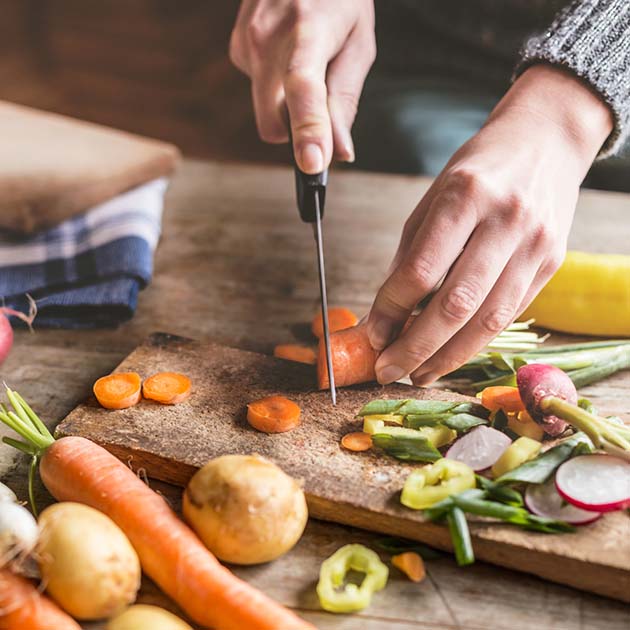 Poonam Bindra has got the alluring taste in her hands which can gratify the appetite of anybody and satisfies the sweet tooth. She prepares scrumptious dishes and her recipes are of premium quality. Her core ingredients are love and affection.
She has shared more than 300 quality recipes on her social media be it Facebook, YouTube or Instagram.
An Amalgam of Contemporary dishes with Tradition
Poonam Bindra gives traditional food a contemporary hue which makes food not only delicious but apparently mesmerizing as well. The food visuals present on her social media are the proof of her expertise, creativity and her strong passion for cookery. She has proved herself through her diligence and devotion.
Achieving so much success on social media and having thousands of followers on Facebook and Instagram and subscribers on YouTube, she didn't stop. For her, Sky is the limit. She is on the verge of doing something pretty extra ordinary. So she decided to collect knowledge about Heritage foods of India, which lost their charm anywhere. She is doing research on the heritage food and collecting recipes from different solid resources in order to improvise a book named "Treasure Foods of India" which she will publish in hovering future.
Ancestral passion for cooking
Poonam Bindra belongs to a foodie family. The love for food, in fact healthy food runs in the genes of this sweet family. Her mentor, the actual deserver of accolade, the lady behind this super home chef is Poonam's mother who taught her cooking and inculcated the passion of cookery in her.
A chef never can know the taste of his or her hands until and unless a person judges his or her skills and tell him the does and don't, strengths and weaknesses. Poonam's father is her constructive critique and judges very precisely and in detail.
Poonam Bindra is enjoying being a super Home Chef just because of his super endorsing and supportive family. Her husband is her backbone and stands beside her in her journey towards her goal. He comfy her and help her burgeon and blossom into a person she always wanted to be. He tastes the each and everything cooked by her and judges fairly without being biased
To share her artistry with the world and for the acknowledgement of necessity of healthy food and to introduce the world with the Indian scrumptious and delicious cuisines, Poonam Bindra decided to use digitalization of her skills. She used the social media platform to represent herself and what she does the best, to the world. She made a page named Art of Cooking for sharing her recipes with the world. The page managed to attract the attention of thousands of followers.
Milestones achieved and to be achieved
Poonam Bindra's first collaboration was with the lokmat times newspaper in which, her two articles were used to be published monthly, which now has progressed to four articles, in a meantime of just two years. Besides, another local magazine, 'Meri Saheli' approached her, to collaborate with her for recipe publishing in their magazine.
She has also made a cameo in the advertisements of Emami Oil, Pickles of India in which she made Mango Pickle famously known as 'Aam ka Achaar' in Indian subcontinent.
Poonam Bindra is on the initial stages of her success. She is the future superstar Home Chef. A bright and beaming future is awaiting her. To create excellence in any field, one should have passion and a desire to accelerate. Poonam Bindra is strong headed and staunch lady who is firm in her goals and believe in diligence and hard work no matter what obstacle impedes her path. She is on the verge to be superstar home chef and already a role model for many.
Visit the Youtube Channel of Poonam Bindra – Art of Cooking