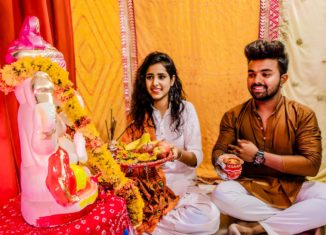 At the best of times, planning a perfect Asian wedding can be a daunting task. Usually, there are so many traditional ceremonies being planned over the course of a few days that you might be wondering where should you even start.
In many cases, catering is one of the biggest worries of all Asian spouses-to-be. Many Asians dread hearing things like "The food was not that good. They didn't have X and they forgot to include Y. Plus, we were starving by the time the food finally arrived". But, if you get the food right, all the buzz will be about your tasty and attractive food. So, settling on perfect catering for your Asian wedding is key. Here are a few things to keep in mind during the process. 
Choose a theme
This is your starting point—a theme that's simple and easy to follow. If you choose a royal theme, make sure to incorporate foods that match the vibe. Also, match the table decoration and food decoration with your theme so that everything looks seamless.
Consider your budget
If you don't have to worry about money, that's great, but most of us have to at least consider the financial part of catering (which can be very expensive). The best thing you can do is find a neighborhood caterer that is familiar with the culture and the venue.
Check the freshness of ingredients
For many Asian dishes, the freshness of the ingredients is crucial for the taste and smells. When choosing a caterer, ensure that all their ingredients are fresh, especially if you're serving seafood and plenty of veggies and fruit. The difference between a fresh jumbo king prawn and a frozen one is astounding. The same goes for meat you might be serving for mains.
Book the right team
It's important to have your food taste amazing on the day, but the element that could make or break your wedding is the catering team that will ensure your dishes come out piping hot or extra cold (depends on the dish). Cold mains can really ruin a wedding, but so can melted ice cream. The best thing you can do is book a team that's familiar with the venue so they know the logistics. Luckily, you can find Asian wedding venues that have their own in-house team of experienced chefs and waiters. Their team is well-rehearsed so you can be sure your food will be tasty and taken out at just the right moment.
Provide a variety of dishes
Choosing a caterer that can serve food that fits every dietary and religious requirement is crucial, no matter if you're serving Halal food or Jain food. If you have guests that are vegan or gluten-free, a good caterer will know what to do without having to compromise on the rest of the menu. Many Asian couples today also choose to include a few American or European dishes in their Asian-based menu, so consult with your chef. For instance, it's quite easy to combine traditional Thai dishes with Western starters or desserts. In order to have your visitors remember your food the best, you can even name the dishes yourself and include these new names in your menu card. 
Concentrate on presentation
In many Asian cultures, the presentation of food is very important. After all, we eat with our eyes first. So, ensure your presentation is flawless from base ingredients to baby mint leaves on Tandoori Chicken Tikka or swirls on your dipping sauce for Imperial Rolls.
Asian food is known for its rich flavors and gorgeous presentation, so make sure that your wedding menu lives up to the expectations. No matter if you're Asian or just love the culture (no appropriation though) your wedding menu can provide guests with something authentic, interesting and satisfying. Your tables filled with food will also provide a gorgeous backdrop for your wedding and ensure your guests leave your party full and satisfied.