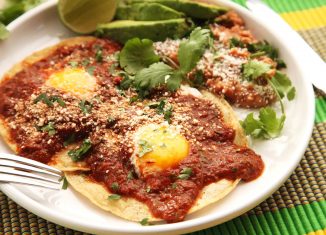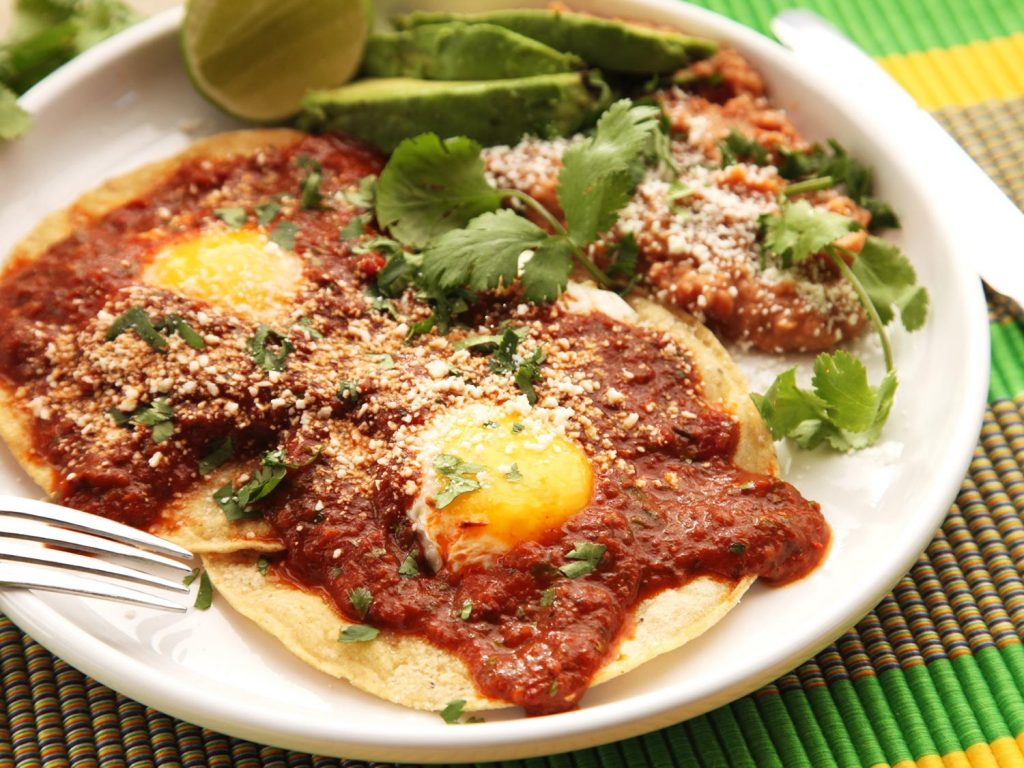 Huevos Rancheros
2017-02-07 20:28:00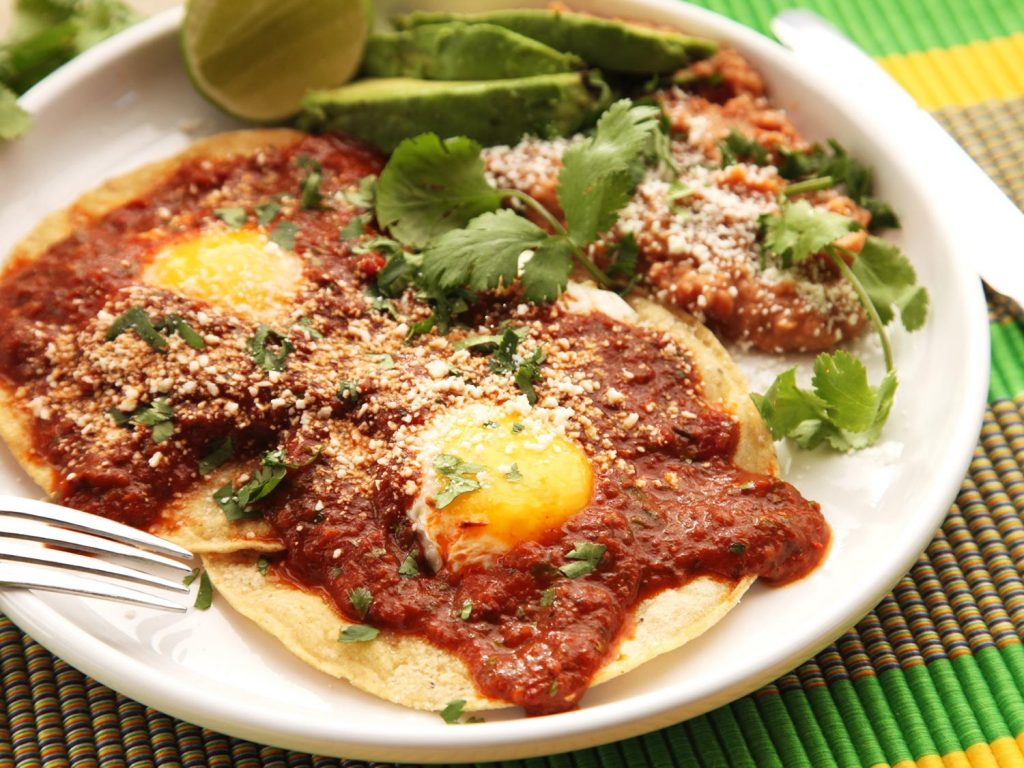 Ingredients
1 medium onion, chopped

2 tablespoons olive oil

1 16 ounce can cut tomatoes, cut to smaller pieces

3 tablespoons canned diced green chili peppers, rinsed

1 teaspoon chili powder

1/8 teaspoon garlic powder, or 2 cloves fresh garlic, minced

4 pieces 6-inch tortillas

8 eggs

3/4 cup shredded Monterey Jack cheese
Add ingredients to shopping list
If you don't have Buy Me a Pie! app installed you'll see the list with ingredients right after downloading it
Instructions
On a cast iron skillet or heavy frying pan, sauté the onions and garlic in olive oil. Allow to cook until the onions clears. Add the tomatoes, chili peppers, garlic and chili powder. Allow the mixture to boil slowly.
Reduce the heat when boiling point is reaches and let it simmer uncovered until the sauce has slightly thickened, about 5 to ten minutes.
While the sauce is simmering, line the tortillas on a baking sheet that is lightly brushed with oil. Let the tortillas bake at 350 degrees for 8 to ten minutes or until lightly crisp. Break an egg into a measuring cup, and carefully slide the egg into the simmering sauce.
Repeat this step with the remaining eggs.
Cover and simmer the sauce slowly for 3 to 5 minutes or until the whites of eggs have set and the yokes begin to thicken.
To prepare for serving, place each tortilla on a plate then top each with 2 eggs.
Spoon some tomato sauce over the eggs and sprinkle with cheese.
Serve with a hot pepper sauce.
Print
Food you should try https://foodyoushouldtry.com/
Check for more
best mexican food