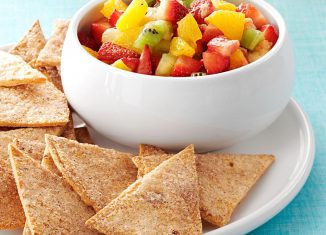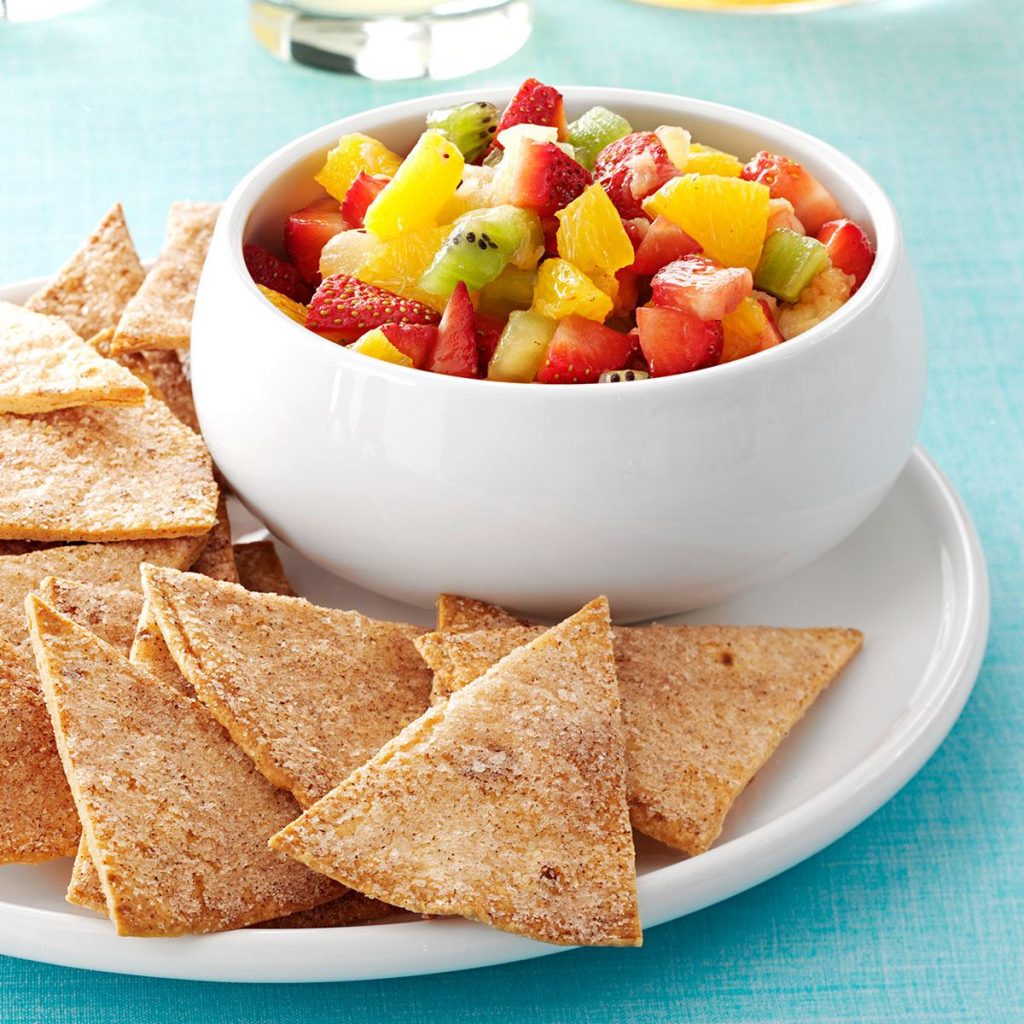 Fruit Salsa and Cinnamon Chips
2017-02-08 13:43:47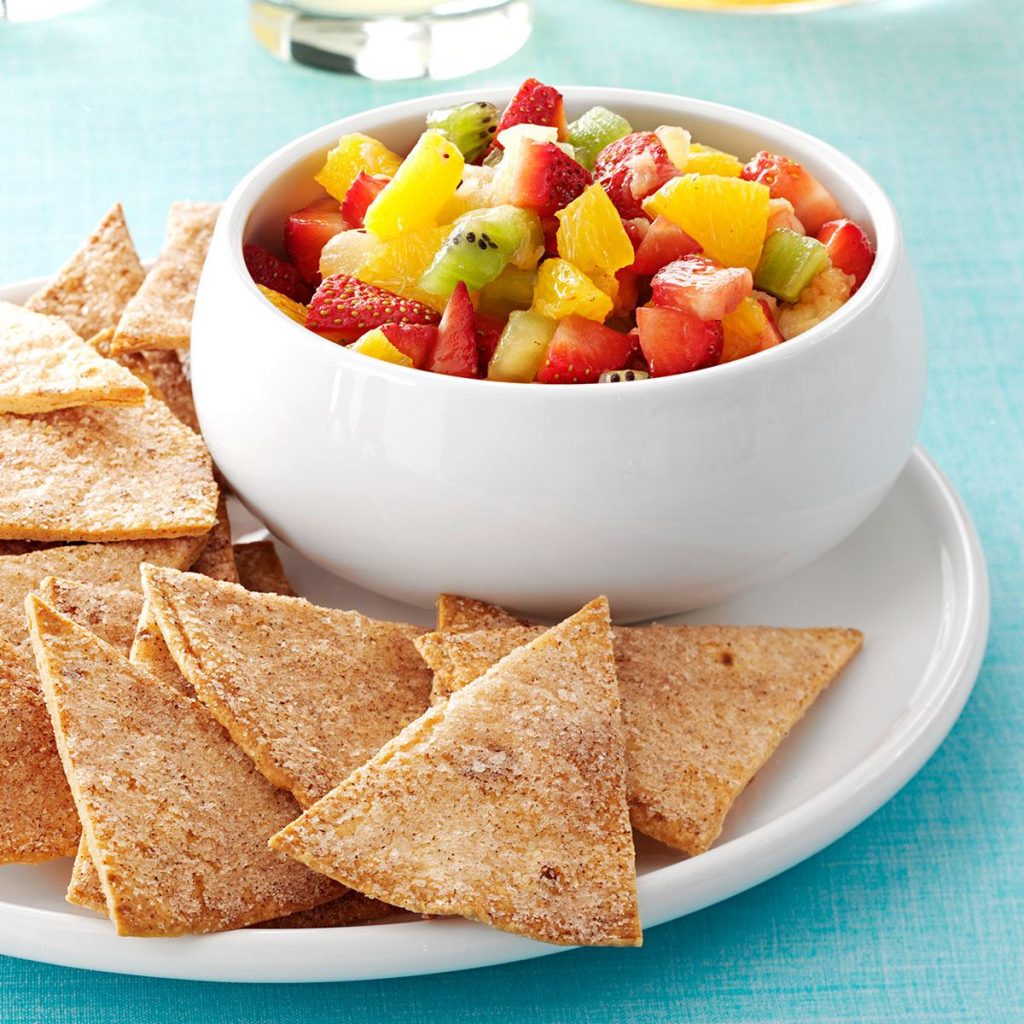 Ingredients
Two peeled and diced kiwis

Two Golden Delicious peeled, cored and diced apples

Eight ounces of raspberries

Strawberries - one pound

White sugar - two tablespoons

Brown sugar - 1 tablespoon

Any flavor of fruit preserves - 3 tablespoons

Ingredients for Cinnamon Chips

Ten flour tortillas (10 inch)

Cooking spray - butter flavored

Cinnamon sugar - two cups
Add ingredients to shopping list
If you don't have Buy Me a Pie! app installed you'll see the list with ingredients right after downloading it
Instructions
At first, in a large bowl, mix kiwis, raspberries, golden delicious apples, strawberries, brown sugar, white sugar and fruit preserves very well. For the next fifteen minutes, cover it well and chill the mixed fruits in the refrigerator.
Keep your oven ready after preheating it to 350 degrees F or 175 degrees C.
Put a coating of butter flavored cooking spray on the one side of the flour tortillas. Cut the tortillas into wedge shapes and on a large baking sheet assemble them in a single layer. Sprinkle cinnamon sugar on the wedges with required amount. Cover it with cooking spray again.
In a preheated oven, bake it for around eight to ten minutes. Repeat the same procedure with the rest of the tortilla wedges. Let it for 15 minutes to cool down. Serve the tortillas with ice-cold fruit mixture.
It can be served as an easy dessert or a summer appetizer. It will never disappoint your guests.
Print
Food you should try https://foodyoushouldtry.com/
Check for more
best mexican dishes