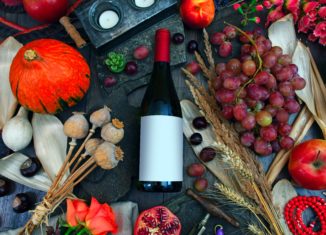 With the current pandemic still existing, there are many usual things before that are now a challenge for us to do. One is spending quality time outside the house, enjoying a casual picnic at the park grounds, having a family dinner at a fancy restaurant, or even spending some time in your favorite coffee shop. All of these leisures we consider before, as usual, are now being hindered.  
However, it shouldn't stop you or anyone from spending quality time with your family or special someone. You can still experience a fancy dining or date night with your loved ones. For example, a romantic dinner for two at home with a good bottle of wine is a classic that never goes out of style.
We can all agree that we love to spend enjoyable moments on good food and good wine. As such, we have prepared quite a handful of suggestions to spice up dull quarantine moments by having entirely exceptional food and wine pairings. 
Food And Wine Pairings You'll Love
There's always something good whenever a delicious food and wine pairing is present at your table. It does more than enticing your palate but also triggers your curiosity to taste each combination. So, if you plan to set up a quarantine date night, here are some excellent food and wine pairing ideas you can prepare.
Hors D'Oeuvre: Tomato & Mozzarella Caprese Skewers and Emmolo Sauvignon Blanc
Let's start with something simple and classic but with a slight twist for starters. Pairing a Sauvignon Blanc with a plate of Tomato & Mozzarella Caprese Skewers can be a great way to open up your palate and be prepped for a more delicious meal for an entree. 
Sauvignon Blanc tastes best when paired with cheese, so having a balanced combination of tomato and mozzarella intensifies the flavor of the wine. A bit of saltiness of cheese and sweetness of tomato boost the substantial acidity present in Sauvignon Blanc. 
Pasta Combination: Meaty Lasagna and Merlot
Who doesn't love a pasta and wine combination? It is always a classic pair, but to fully enjoy both the extreme taste of pasta and a glass of wine, it should always complement each other. For this one, if you love tomato-based pasta, a full-bodied Merlot is the best choice. 
But if you're going down the road of adding a bit of bacon, mushroom, and pancetta on top of it, choose a light-bodied Merlot to complement its taste better. 
It's best to avoid cream-based pasta, as this will spoil the entire combination with Merlot. Merlot is already lighter than a Sauvignon and much fruitier, so a cream-based pasta might not be so ideal when it reaches your palate.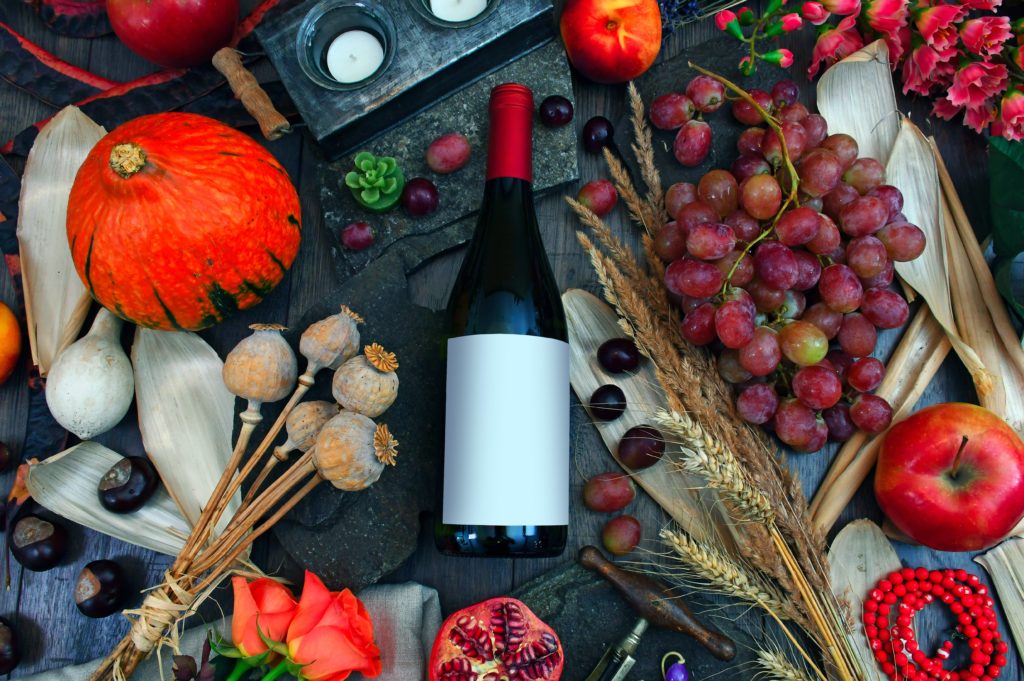 Entree: 12oz Ribeye and a Caymus Cabernet Sauvignon
We are having quite a debate on this one as many Caymus wine goes perfectly with any meats, so choosing between a ribeye steak, a Spanish lamb, and a filet mignon is quite a difficult task. 
However, whichever of these three meals you choose pairing with a Caymus Cabernet Sauvignon won't get you wrong. Meats are ideal pairs for Cabernet Sauvignon, and with a simple dressing drizzled on top of it, everything is absolutely perfect. 
Choose between herbs as side dishes, add some bits of cumin, pepper, and parsley with roasted peppers, all of these sums up a good entree meal. It will inevitably bring out the oaky and fruity jam of the wine that will simultaneously burst in your mouth and treat you to a whole new food experience. 
Passion For Fruits: Seedless Grapes and Champagne
Nothing goes wrong with a glass of champagne at hand, especially if it's a Dom Perignon. Everything tastes better when it's paired with a Dom, even a simple bowl of seedless grapes. If you want to cap off a heavy meal yet still want to enjoy even the last part, why not have a bowl of grapes and a glass of classic champagne. It is light on the stomach and has the right amount of acidity that would blend well with the vintage taste of a Dom Perignon.

Dessert Pair: Dark Chocolate And Raspberry Layer Cake And Cabernet Sauvignon
Last but not least, among all meals, the dessert plays a special role both in our hearts and stomach. We always have a place for dessert, and we cannot dare miss not to take even a small slice of it. So, for the last part of the meal, having a classic Cabernet Sauvignon paired with any dark chocolates is the right way to end it. 
Dark chocolate stands up well to the rich wine, and that's why these two are a standout tandem. A simple strawberry dipped goes well with it too, but if you are preparing something fancy, a raspberry layer cake makes a great choice.
Takeaway
There's no lie that the pandemic has brought so many challenges that affected our daily lives, but it shouldn't be a reason to stop living a quality life. Even at home, we can still spend and bond over with our families and loved ones. This time, it's even better, simpler, and inexpensive, and not to mention it's more personal. Having a special dinner night that you casually spend at a fancy restaurant is now achievable at home. You just need a good selection of fine wines, whip up a hearty dinner and you're good to go.