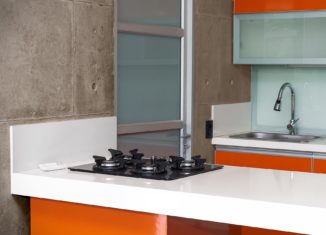 Cooking at home is all about cooking simple, healthy and tasty food for your loved ones. However, sometimes cooking delicious food can be tedious and time-consuming. The correct kitchen appliances will make cooking easier and a lot more enjoyable. Unique kitchen appliances will even motivate you to think of new and creative recipes which you can make to delight your family and friends. Apart from storage containers and regular kitchen utensils, your kitchen also needs some modern appliances to make your life more enjoyable and less boring. In this post, we will talk about the top five modern kitchen appliances that will ease your task while cooking.
Food Processor
If you spend loads of time in your kitchen you probably know that the preparation part and not the cooking part is more time-consuming. We know that chopping vegetables and other ingredients is the most time taking and boring part which is why the first item on our list is Food Processor. A food processor is capable of blending, chopping, making purées, batter and doughs in just a few minutes. Can you imagine that you can make doughs, tomato purées and chop onions in just a few minutes?
This is a must-have kitchen appliance, it will easily reduce half of the time you spend in the kitchen.
The blades of the processor are razor-sharp therefore it can easily chop almost all the ingredients. However, make sure that you keep this appliance away from children and pets.
Dishwasher
Doing dishes is no less than a nightmare for many people. After all, who wants to wash the dishes after a tiring day? The second item on the list is here to solve all your problems. A dishwasher is an amazing option for households. Dishwashers are designed to clean, sanitise and dry the dishes to make them look as good as new. Some of the modern dishwashers come with advanced options such as half load wash and sanitise, economy wash and delayed start which helps you clean all your dishes better with minimum water usage. However, the only downside to a dishwasher is that it is a bit expensive. However, there is always an option EMI through which you can pay for a dishwasher in monthly instalments.
Electric Kettle
An electric kettle is perfect for you if you are a coffee or tea lover. With an electric kettle you can easily increase the temperature of water to any level you want but at a much faster rate when compared to heating the water on the stove or induction. This appliance even insulates the heat which will enable you to have hot water whenever you want. Besides boiling or heating water an electric kettle is capable of much more. With an electric kettle, you can easily prepare soups, boil noodles and pasta and much more! This is one appliance that will make you more creative.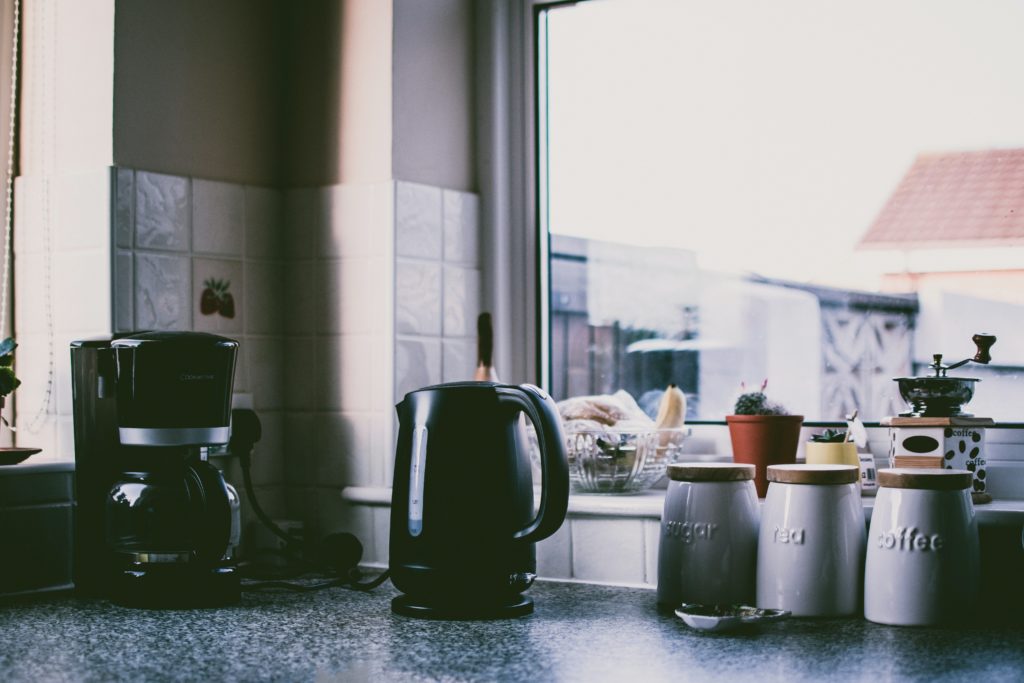 Coffee Maker
Cannot imagine a day without coffee? Can't make a cafe like coffee at home? If your answer is yes, then the second-last item on our list is made for you! Invest in a premium quality coffee maker right away. With a good coffee maker in your kitchen, you can easily make a cafe like coffee at home with minimum time and effort. No matter if you like cappuccino, macchiato or espresso, you can enjoy a cup of freshly brewed every morning. You can get premium-quality coffee makers on my home selection.
Rice Cooker
Love eating sushi but cannot figure out how to cook rice in the right manner? Cooking rice in the pressure cooker or any other utensil can be tricky which is why most home cooks are unable to cook rice properly. This is the reason the final item on our list is a rice cooker. No matter what dish you are preparing whether it is sushi or anything else a rice cooker will ensure that you cook rice perfectly every time. It is a must-have appliance if you are a rice lover.
There are not the only kitchen appliances available but they are probably the most essential of all the appliances out there. Once you will bring these into your kitchen you will save loads of time and enhance your cooking experience.
Also you can check useful kitchen appliance reviews . Good luck!