Nowadays, many people are more accustomed to ordering food online and having them delivered to their doorstep. Food delivery is the best choice for people too busy or tired to cook meals at home or dine outside.
You can order and enjoy meals from any of your favorite restaurants without leaving your home. Best of all, some delivery services make it easier for consumers with specific diet plans to choose their meals through curated restaurant lists based on dietary preferences.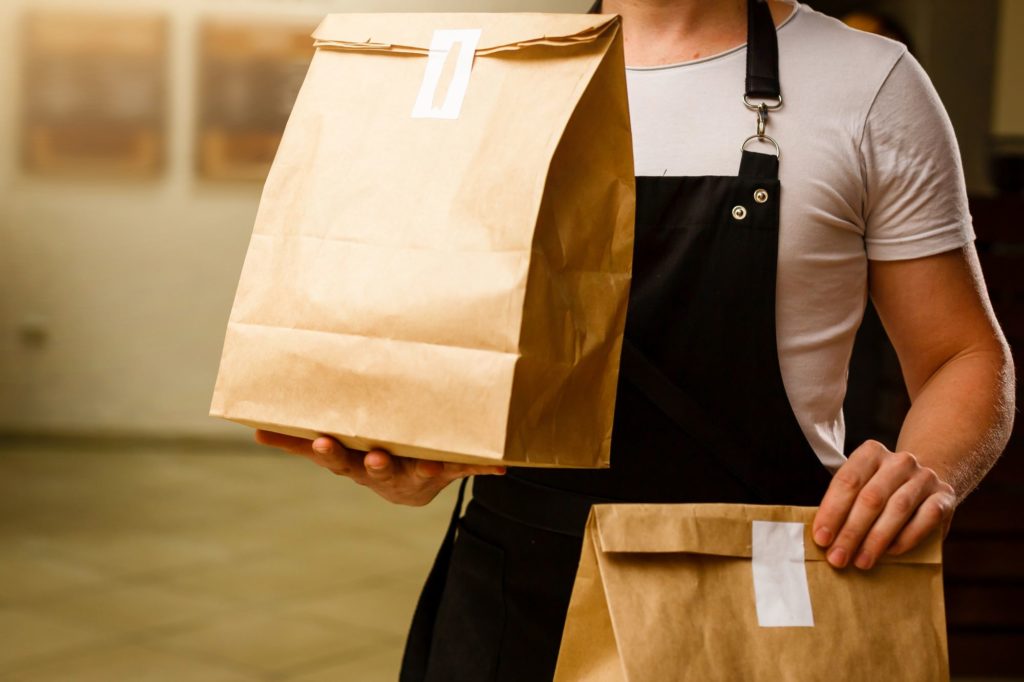 Although food delivery provides the ultimate convenience, it does come at a price, usually from the app's service charges or delivery fees. In some cases, restaurants raise their menu prices to offset the commission from food delivery apps.
All these charges add up, making food delivery way more expensive. Thankfully, there are ways to help you save money while getting the best food delivery deal.
So, before you search the internet for 'food delivery near me,' here are some practical tips to help save money when ordering from food delivery services.
Compare Prices And Fees Of Multiple Food Delivery Services
Food delivery services don't have the same delivery charges, which vary depending on the restaurant and location. So, before finalizing your food order, research multiple food delivery apps and compare their prices and delivery fees.
There might be a chance that the exact same meal you're ordering is cheaper on one app than others. This can happen when certain restaurants offer promotions applicable to a specific food delivery app.
With some research and comparison, you can save from USD$5 to USD$10 dollars or enjoy a lower delivery fee.
Look Out For Delivery Service Promos
The food delivery industry is a competitive business. Although their services are in high demand, these businesses actively find ways to ensure buyers will continue ordering through their apps, thereby improving customer retention. One of their marketing strategies is to provide delivery service promos and special offers every now and then so their customers have something to look forward to.
Keep an eye out for promos and special offers for loyal customers. Even if you're not planning to order food online on certain days, you can browse their websites or apps for any promos that can be redeemed within a specified period.
Find Ways To Earn Coupons
Food delivery services sometimes give customers coupons if they meet a minimum order amount. For example, you may be issued a 10% discount on your meal order if you reach a food purchase of USD$150. Or they may give you a unique one-time promo code to waive the delivery charge if you subscribe to their newsletter or complete a survey.
Sign Up For Restaurant Email Lists
Besides subscribing to food delivery newsletters, you can sign up for restaurants' email lists. Like subscribing to the newsletter, some restaurants may reward you with coupons or discount codes if you sign up for their email lists. This will keep you in the loop, as they'll send discounts or promo deals to your inbox.
Some restaurants treat customers on their birthdays through a rewards program. Promo deals, discounts, or other special offers are examples of perks included in birthday rewards. Others may give special discounts during holidays, such as Christmas or Thanksgiving.
Invite Your Friends To Use Food Delivery Services
One of the strategies of food delivery apps to gain more customers is encouraging their current customers to invite their friends to use the service. Every time your friends use the unique link, you earn referral credits which you can use to claim your reward for your next order.
Consider doing this for all your food delivery apps, and you can enjoy multiple referral rewards. Don't forget to use the registration links provided to you when inviting your foodie friends to download and sign in on these delivery apps.
Turn On Food Delivery App Notifications
Researching and checking various food delivery apps every now and then for available promos and special offers can be time-consuming. To save time and effort, turn on the app notifications of all the food delivery apps on your phone to help you stay updated on the best deals and discounted prices.
Buy From Restaurants Offering Free Delivery
Did you know that some restaurants offer free delivery? These restaurants usually provide delivery service and have their own drivers do the delivery. Since they're not using any third-party food delivery app, they can offer free delivery to their customers. Meanwhile, other restaurants collaborating with food delivery apps may also provide free delivery service as a limited offer.
The next time you order food online, shop around on the internet and look for restaurants with free delivery service. One of your favorite local restaurants might waive the delivery fee for a certain period.
Become A Premium Member
Some food delivery services offer premium memberships at a fixed monthly cost. Once you become a member, you may enjoy waived delivery fees and a discount percentage for orders over a certain amount.
If you're a regular food delivery customer, becoming a premium member can help you save more money in the long run.
Take Advantage Of BOGO Deals
If you come across buy one, get one (BOGO) deals, you can take advantage of them by ordering more than the usual quantity. This promo is handy for people who get their food primarily from food delivery services. With BOGO deals, you get to buy more meals at less cost and stock them up for the week.
Be wary that this deal may not work for all meals, as some aren't meant to last for a few days. But extra boxes of pizza or additional burrito bowls can be frozen then reheated. By taking advantage of these deals, you get your meals at half the price, resulting in significant money savings.
Order Food From Nearby Restaurants
One reason why some restaurants charge high delivery fees is because of the location. The farther their restaurant is, the higher their delivery charge will be to compensate for the fuel cost.
To reduce the delivery fee, see if you can find nearby restaurants offering the meals you're looking for. Or, if you have some time to spare, you can skip the delivery altogether and choose pickup, particularly if the restaurant is only a few minutes away or within walking distance.
Wrapping Up
Don't let food delivery fees take a huge bite out of your budget. So, apply these tips and tricks to help you save money from food delivery and make the best of your ordered meals without draining your wallet.