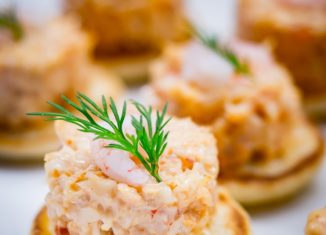 Blini is a recipe for Russian pancakes which is very delicious and can be enjoyed with additional toppings. One of the most flavor servings to be used with Blini is beluga caviar. Beluga caviar is widely regarded as the finest caviar in the world, which is so luscious to try. You will definitely get to enjoy the flavors recipe, which is sweetened, thing, and soft.
What is Blini?
Blini, also known as blinchiki, are thin pancakes from Russia. The pancakes are much thinner than the pancakes to be made in America. They are full of taste, are highly versatile, and can be served with jam or sour cream. The texture of these pancakes is soft and delicate. You can enjoy it with fresh fruit or even with maple syrup. The recipe to make these delicious pancakes is relatively easy, just by using essential ingredients.
What are Blinis made of?
The recipe to make Blini is very simple, including basic ingredients. You can make it at your home quickly and enjoy it. The ingredients used in it include:
Milk
Baking soda
Eggs
Honey or cane sugar
Butter
Olive oil
Vanilla extract
All-purpose flour
Crepe pan and turner
How to make Blinis?
For making delicious Blini, you will need the above-mentioned ingredients and just follow simple steps. Start with whisking eggs in a bowl and add milk into it and mix it well. After that, add butter, baking soda,
salt, olive oil, and sugar. Combine the ingredients well and slowly add the flour to the mixture.
Just continue the process of mixing the flour until you find the flour is thoroughly mixed without leaving any lumps. Last, add vanilla extract and make sure that the batter made is thick and heavy, like a cream. After preparing the batter, heat a crepe pan over medium flame. Put non-stick oil over the pan and pour the batter in the quantity of ¼ into the pan center, and spread the batter evenly.
Cook the batter for about half a minute or until it starts looking golden and lacy. Slowly flip it and cook it for another 30 seconds or until you find the batter to be set. Remove the prepared one to the platter and repeat the same steps for preparing another pancake.
Serving suggestions
Many people like to enjoy pancakes with additional servings, which may include maple syrup or fresh fruit. But besides these, there are various other toppings also available, which include:
Nut butter
Sour cream
Honey
Cottage cheese
Jam
Greek yogurt
Whipped cream
All the toppings make the recipe more delicious and interesting. You can also try different toppings for different pancakes and can enjoy various flavors at one time. Also, these delicious pancakes can be enjoyed by kids and adults as a light dessert or evening snack.
All you need is just some simple ingredients and follow the steps for preparing it. The use of beluga caviar makes it way more interesting for those who love to try different toppings and already are pancake lovers.