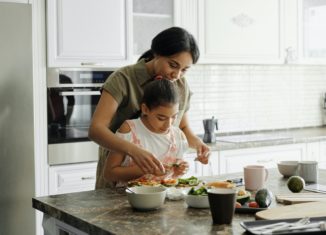 Kids of all ages love to learn about different foods and even share in the preparation and cooking of meals. Participation in activities of this type teaches children about the basic food groups as well as the nutritional aspects of various food groups and meal planning. When you take the time to cook with your kids, you are not only teaching them but also bonding with them and strengthening your relationships. To make this easier to do on any night, here are five popular meals that you can cook with your kids that everyone will enjoy.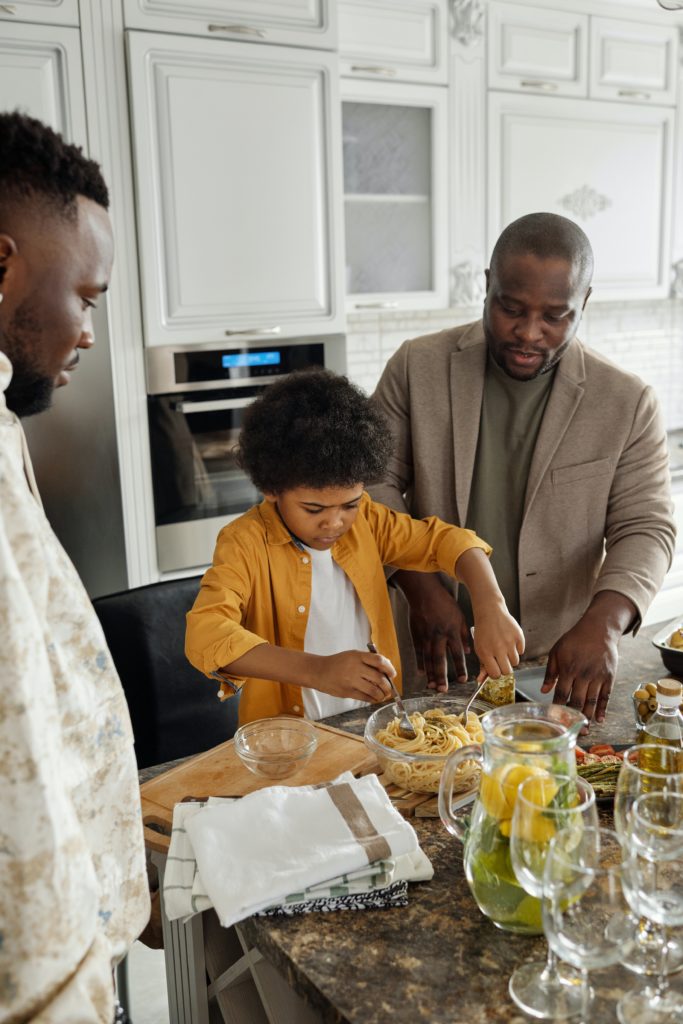 Sub Sandwiches
Sandwiches of almost any kind are a perennial favorite with people of all ages. Deli meats, spreadable salads made from eggs, ham, or tuna, and an array of veggies can be stacked in countless combinations on Kaiser buns, croissants, or bread of various styles like wheat, white, and rye. If your kids are older and might like a longer challenge, you can even make the bread for your sandwiches together.
There are also assorted cheeses to choose from like swiss or American. Don't box yourself in, even if the sandwiches are for dinner. Consider breakfast sandwiches, finger sandwiches for snacks, and quick sandwiches for lunch. If you would like to teach your kids to be a little more independent, keep sandwich ingredients on hand so that they can make an easy sandwich for themself whenever they are hungry.
Creative Salads
Colorful vegetables and fruits of different textures can be fun to blend in a bowl as a main meal with breadsticks or dinner rolls. Crisp greens, juicy tomatoes, firm cucumbers and onions along with shredded cheese and croutons in a range of flavors can make salads mixed with flavorful dressings a healthy meal that stokes imaginative culinary talents.
Have your kids help decide on the salad toppings by asking what they like best or if they have any creative ideas. What they come up with might surprise you, for better or worse. For families with picky eaters, make a buffet style salad where your kids can choose from a variety of toppings and combine them in any order they like.
Pasta Dishes
Pasta is so filling and tasty when seasoned with delicious herbs that most kids can't get enough of this meal when served. With assorted shapes and sizes, pasta can be accented with red or white sauce or others as well as enhanced with cheese, deli meats, or chicken and fish. Entrees featuring pasta can be decoratively arranged and served to delight children using their artistic abilities.
Have your kids help by giving them peppers to chop, cheese to grate, or even letting them cook the pasta on their own. Pasta is another good choice for picky eaters and can be customized for each member of the family.
Pizza Fun
Everyone loves the versatile options of pizza that can be made from scratch. From watching the dough rise to adding favorite toppings like seasonal vegetables and fresh fruits or filling meats, kids can choose a favorite sauce to create a delectable meal for family night suppers or for entertaining friends.
You can make pizza night into a whole outing by going to the store as a family and letting everyone choose one or two toppings. It may be best to buy pre-made pizza dough or make the dough ahead of time to make the process a bit quicker.
Foreign Favorites
Teach your children about other cultures by helping them prepare meals from around the world. Mexican tacos can be filled with their favorite meat and lettuce with special sauce. Chinese stir fry meals introduce Asian tastes to experimental young palates. African cuisine and Middle Eastern fare can help kids to develop greater appreciation for those regions of the world. If your children are learning about a certain country or culture in school, research the food from that region together and make it for dinner one night to make their learning a more enriching experience.
The kitchen can become a magical place for teaching and entertaining your kids. Choose family favorites and exciting new options to expand their culinary tastes and experiences any day of the week.