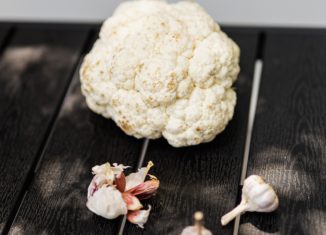 Thinking of adding cauliflower to your diet? You definitely should try it. Cauliflower will change your body in a positive way. Discover some of the amazing benefits you can get from cauliflower.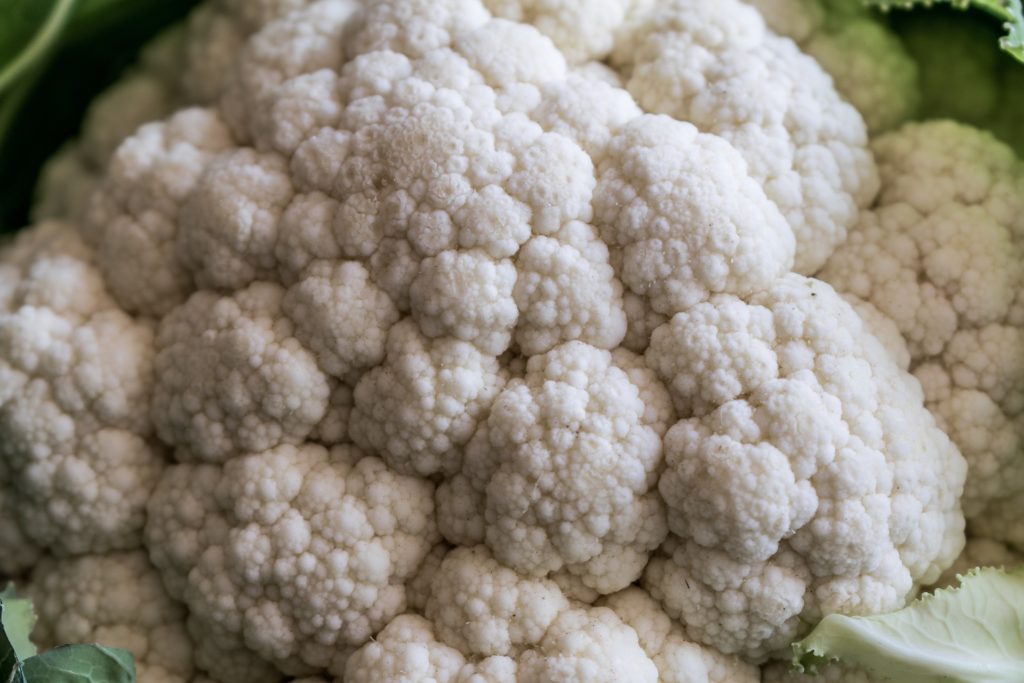 6 Amazing Benefits of Cauliflower
Cauliflower is a cruciferous vegetable formed of a mass of tiny, tight-packed flowerheads called curds. Cauliflowers are known as the healthy "rice" alternative. It's an easy-to-add vegetable to your diet because of its versatility.
You can eat them:
Raw
Steamed
Puréed
Mashed
Grated
Roasted
You can even use the stem which also provides health benefits.
Provides Plenty of Nutrients
Cauliflowers contain a lot of nutrients. They are low in calories and high in vitamins. In fact, it's one of the vegetables with the most vitamins and minerals you need. Make sure to properly clean the cauliflower to remove dirt while also retaining essential nutrients, though.
Cauliflower contains nutrients such as:
Vitamin C
Vitamin K
Vitamin B6
Folate
Pantothenic acid
Potassium
Manganese
Magnesium
Phosphorus
Fiber
Calories
One cup of cauliflower will provide you with over 75% of the daily minimum intake for Vitamin C. It helps with DNA repair and the production of collagen and serotonin.
Another important vitamin on the list is Vitamin K. It is responsible for bone formation and reduces the likelihood of fracture.
Great Source of Antioxidants
Cauliflower is also a great source of antioxidants. They help protect your cells from inflammation and harmful free radicals. This is mainly because of its sulforaphane.
Sulforaphane is an antioxidant that is helpful in suppressing cancer development by inhibiting enzymes involved in cancer and tumor growth. It is particularly effective against colon and prostate cancer.
Cauliflower also contains antioxidants such as:
Glucosinolates
Isothiocyanates
Carotenoid
Flavonoid
They are known to reduce the risk of cancer and several other illnesses like heart disease. Vitamin C also acts as an antioxidant because of its anti-inflammatory properties.
Rich in Fiber
Cauliflower is also rich in fiber. Fiber is essential for promoting overall health. It feeds the healthy bacteria in your gut which helps reduce inflammation and improve digestive health.
Fiber is also known as an obesity prevention food. It helps you feel full and reduces your calorie intake. Additionally, fiber-rich vegetables are known to lower the risk of diseases such as:
Heart disease
Cancer
Diabetes
It also promotes digestive health. It prevents digestive problems like constipation and inflammatory bowel disease (IBD).
A Great Low-Carb Alternative
Are you tired of low-carb foods such as grains and legumes? Then you can add Cauliflowers into the mix and make your food more diverse while maintaining a low-carb diet. Cauliflowers even have significantly lower carbs compared to grains and legumes.
As we mentioned above, cauliflowers can be prepared in a variety of ways. Therefore, you can have a variety of dishes so you won't get tired of eating the same type of food.
We recommend trying out cauliflower and tofu kebabs. They are great for barbecues or you can cook them in an oven or on a grill. The tofu complements the cauliflower's packed nutrients with delicious flavors.
High in Choline
Choline is a nutrient that most people lack. Choline helps a lot in essential functions in our body. It helps in maintaining our mood, memory, and recall.
It is an essential building block of acetylcholine. Acetylcholine is a chemical messenger that plays a role in signaling the central nervous system.
Contributes to Weight Loss
Because of its many nutrients and is rich in fiber at the same time, cauliflowers are great for losing some weight. As stated above, a high-fiber diet helps in weight loss.
Cauliflowers is also a great alternative to eating rice which is known for its high calorie. Cauliflower will help you reduce your calorie intake while also getting essential vitamins and nutrients to keep you healthy while losing weight.
Conclusion
Cauliflower is a vegetable with so many health benefits! If you haven't tried one yet, you should. We recommend you add cauliflowers to your diet. They will help improve your overall health and prevent various illnesses.