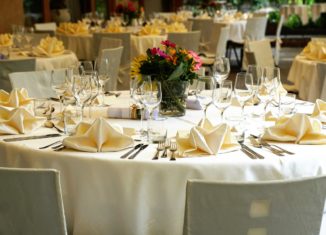 Congratulations on your engagement! Now it's time to start planning the wedding of your dreams. If you're looking for a unique and delicious way to treat your guests, why not consider a variety of cuisines for your wedding reception? A multi-cuisine menu gives you the opportunity to bring different cultures together in one night and offers something special for everyone. This article rounds up some amazing cuisines that are sure to be a hit at your reception—read on and let the culinary adventure begin!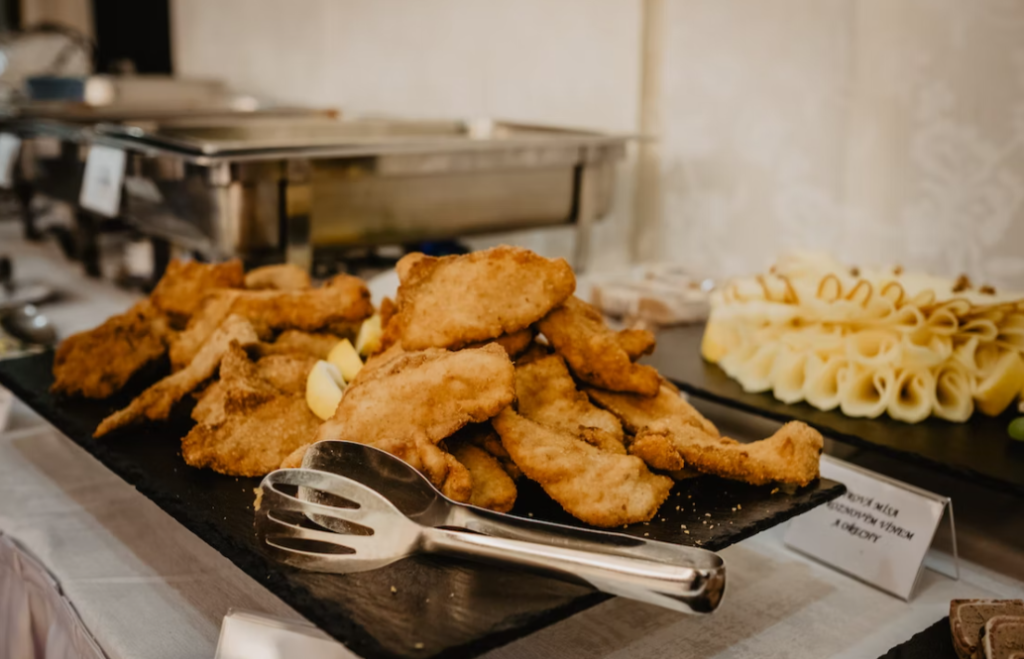 Italian Cuisine
Italian food is always a crowd favorite! From classic dishes like spaghetti bolognese and lasagna to more complex creations like veal saltimbocca, there's something for everyone. Plus, pizza is always a great option—it's fast and easy to serve, and can be customized with different toppings or made gluten-free for those who have dietary restrictions.
Mexican Cuisine
For couples looking for something fun and flavorful, Mexican cuisine is an excellent choice. Tacos are always popular—they come in many varieties (including vegetarian options) so there will be something for everyone. You can also offer classic Mexican dishes like enchiladas, burritos, quesadillas, and tamales to give your guests even more delicious choices. Many caterers, like The Phoenix Palate, offer this cuisine and are sure to make your reception a hit!
Indian Cuisine
Indian cuisine is perfect if you want a rich flavor profile at your reception. Whether you opt for mild or spicy dishes, there will certainly be something to tantalize every taste bud! Think curries of all kinds (vegetarian options included), as well as tandoori chicken, naan breads, dal makhani (a rich lentil dish), biryani rice dishes…the list goes on! Don't forget about the desserts either—you can serve classic Indian sweets like gulab jamun (milk dumplings soaked in syrup) or barfi (a milk-based sweet).
Mediterranean Cuisine
The Mediterranean region includes countries like Greece, Italy, Spain, Lebanon, Morocco…and plenty more! There are so many delicious dishes from this part of the world that you won't know where to start. Think savory spanakopita pastries filled with spinach and feta cheese; Greek salad topped with kalamata olives, grilled eggplant dip, hummus, falafel, gyros…the possibilities are endless!
Asian Fusion Cuisine
Fusion cuisine is all about combining two or more flavors into one amazing dish! For example, you could serve Chinese-style beef tacos with hoisin sauce or Thai curry tacos served with mango salsa—the possibilities are truly endless when it comes to Asian fusion cuisine! You could also offer sushi rolls with unusual ingredients or dim sum platters filled with various dumplings—the options really are limitless when it comes to creativity here!
American BBQ Cuisine
If you want something a little more low key but still delicious at your wedding reception then why not go all out with an American BBQ feast? Offer sliders packed full of pulled pork or brisket alongside sides like macaroni salad and coleslaw plus some freshly baked cornbread muffins, too! Your guests will love getting their full of some traditional Southern cooking at their reception meal.
Planning a wedding is no small feat—there are so many details that need attention before the big day arrives. But one thing that should never be overlooked is the food offering at your reception meal—after all, this will likely be one of the most memorable parts of the entire event for both you and your guests alike! Consider incorporating multiple cuisines into your menu for maximum effect—your guests will love being able sample different flavors from around the world without having to leave their seats! Bon Appétit!