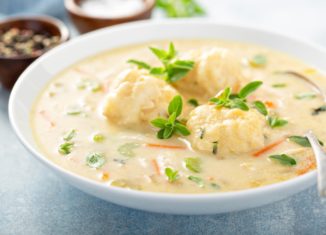 Counting carbs is a strategy that many people use in order to control their weight, and you might currently be employing this approach. However, you do want to treat yourself once in a while and have some delicious carbs. Consider what dishes you'd like to spoil yourself with.
Bread Pudding
If you want to be reminded of cozy days by the fireplace spent at your grandparents' house when you were a child, bread pudding is the dessert to go for. This delicious treat can be made in a few different ways, or you can go out to a restaurant to place your order. One reason to spoil yourself with bread pudding is that this dish is one that's not as common on dessert menus as others.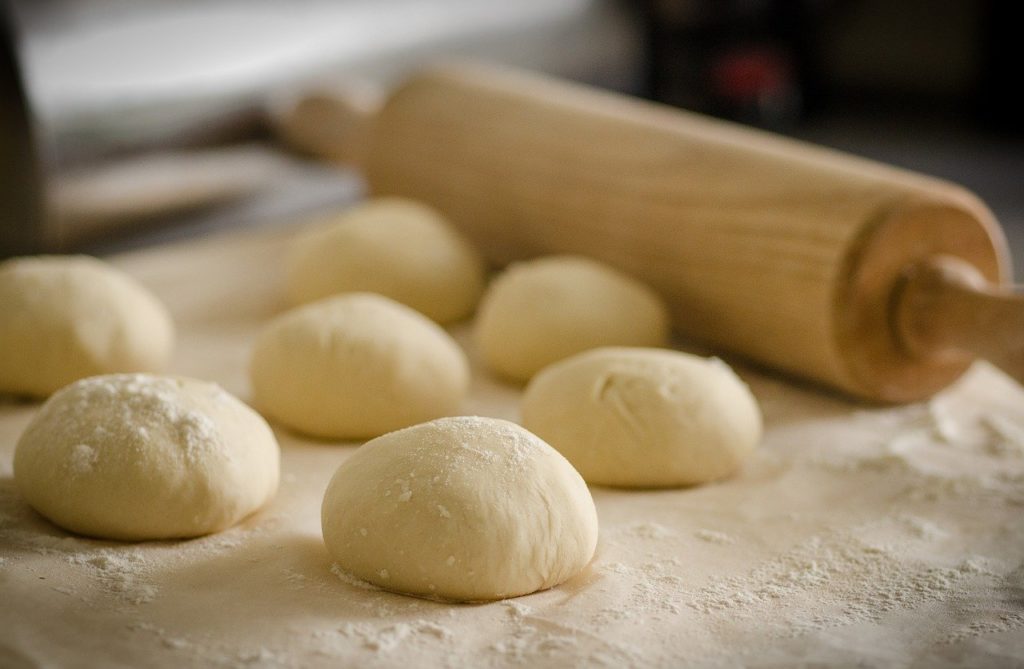 Pizza
You don't need to give up the tradition of ordering a pizza with your family. In fact, you can even take some healthier approaches to pizza so that you can eat it more often. Instead of getting our regular pie stuffed with toppings, use an 8 slice whole wheat flatbread to make your own version at home. When you feel like going out, watch for extra carbs that could come with deep-dish pies or stuffed slices.
French Toast
Imagine waking up on a cold winter's morning and preparing a decadent breakfast for your family members. French toast is a major favorite during the winter months. Of course, you could choose whole wheat bread with this dish too to keep the breakfast lighter on the calories. Adding fresh fruit on top of the slices can help to make the meal healthier too.
Pasta on the Holidays
Eating pasta too frequently is definitely not a good idea. However, many families do prepare pasta dishes for holidays, and you don't want to deny yourself of traditional meals at these special events. A smart approach to take is to eat only a little bit of pasta. When you get a craving for pasta at home, you can look into versions that are made with different ingredients.
Garlic Bread Pasta Torte
This dish has a significant amount of calories, however, the flavor and enjoyment you'll get from this dish make it worth it. It's made with spiral pasta inside garlic bread making a delicious dinner torte. Depending on your preference, you can add sausage, mushrooms, green pepper, and onion for flavor and texture.
BBQ Chicken and Apple Bread Pudding
Similar to dessert bread pudding, the BBQ chicken and apple bread pudding can bring you a feeling of cozying up next to the fireplace. However, the savory flavor of the BBQ chicken can make it a much more desirable dinner option. Not only will you enjoy it, but your entire family will also savor it and want a second serving. Depending on how many calories you want to take in for dinner, you may be getting seconds as well.
Turkey Stew with Dumplings
Dumplings are a bread-based dish and boy are they tasty when you pair them with turkey stew. Easily made in a slow cooker, this dish is one that you'll enjoy every bite of. Not to mention how worth every calorie is. Frequently made with leftovers from throughout the week, you can add spices, vegetables, and any kind of meat such as turkey to make for a tasty dumpling stew.
You do not need to give up carbs entirely when you are trying to lose weight. In fact, totally surrendering your favorite foods can lead to your craving for those items even more. Instead of avoiding those foods that you love, you can decide to eat carbs once in a while. Think about what your favorite carbs are too so that you can add them to the list of cheat-day treats.