In the Islamic calendar, Ramadan is contemplated Holy and all the Muslims fast throughout this month. Ramadan also has a great impact on different Muslim cultures. In a lot of countries, individuals make arrangements for praying together and listening to the Holy Book "Quran" being recited throughout the prayers. Special food is also prepared to finish the fast every day.
Albeit Muslims fast throughout Ramadan, but it also brought an amazing variety in the food they dish up during Iftar. Individuals return home early for joining their families for Iftar dinner. Special foods are made and served. Such recipes differ from country to country.
Since Muslims are spread all across the globe, so their local cuisines and customs also affect their foods and the Iftar Dinner menu. A few ingredients like Dates are common almost all over the world. In a lot of countries, Muslims break their fast by having a Date to follow the path of Holy Prophet Muhammad (SAW). Now let's have a look at a few best Ramadan Recipes you must try this Ramadan.
Cucumber Cooler Drink:
Ingredients You Will Need For Cucumber Cooler:
Two tablespoon Lemon juice
One and a half cup chopped cucumber
Half teaspoon Black salt
Two tablespoon Sugar syrup
Ice cubes as needed
Four to five Mint leaves
Ingredients You Will Need For Pinacu Mojito:
One and a half cup Pineapple chunks
Three-fourths cup chopped cucumber
Two to three tablespoon Sugar syrup
One tablespoon Lemon juice
Soda water as needed
Four to five Mint leaves
Ice cubes as required
Directions For Cucumber Cooler:
First of all, add lemon juice, cucumber, black salt, sugar syrup, cold water and mint leaves in a blender. Then, blend it well and strain. Now, in the serving glass pour cucumber juice and add ice cubes. You can garnish it with some mint leaves and cucumber slices.
Directions For Pinacu Mojito:
Add pineapple, cucumber, sugar syrup, lemon juice, mint leaves in a blender and blend everything well. Add pineapple and cucumber mixture in a serving glass. Now, add lemon slices ice cubes, and soda water. You can garnish this juice with mint leaves.
Afghan Tomato, Cucumber And Onion Salad (Salata):
Ingredients You Will Need:
Baby cucumber
Three finely diced tomatoes
Three-fourths cup of fresh cilantro (chopped)
One sweet onion (diced)
Salt to taste
Three tablespoon lemon juice (freshly extracted)
Directions:
Peel and dice your cucumbers before mixing all your vegetables. Once finished, you can toss all your veggies together. Now, sprinkle salt and pour some lemon juice before tossing it again. Then, refrigerate it for about an hour. You can garnish it using cilantro.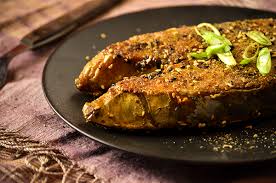 Ingredients You Will Need:
Two teaspoons red chili
500 grams of fish
One pinch of carom seeds
One-fourths turmeric powder
One tablespoon dry coriander
Two tablespoon lemon juice
Two teaspoon chat masala
One teaspoon garam masala
Four tablespoon gram flour
Two teaspoon ginger garlic paste
Two tablespoon water
Salt to taste
Directions:
Mix crushed red chili, lemon juice, salt, ginger-garlic paste, carom seeds, turmeric powder, garam masala, dry coriander, gram flour, chat masala, and water in a bowl. Now marinate our fish in the mixture for about half an hour. Then, after half an hour, in a skillet, simply fry your marinated fish. And here you go, your delicious tawa fish is prepared for serving. You can garnish it with lime wedges. Be sure to try these simple yet delicious Ramadan Recipes. Hope you will like these recipes.