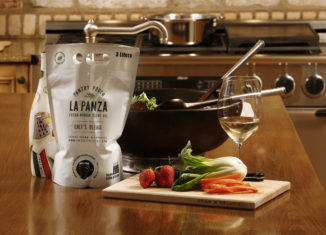 In a quiet valley between the stunning Central Coast of California and the state's verdant Central Valley sits La Panza Ranch, home to a sprawling orchard of some of the highest-quality olive trees in the country. The climate—not too dry, not too wet, cool nights and hot days—is perfect for producing the freshest extra virgin olive oil.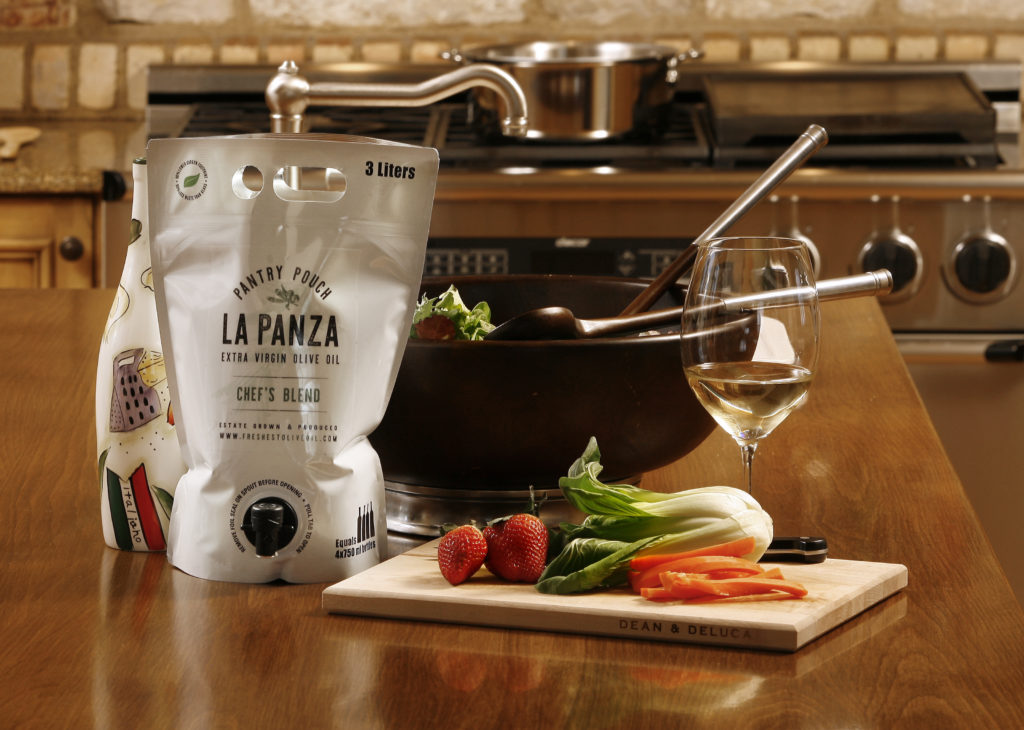 At La Panza Ranch, the freshest olive oil starts with an efficient harvest just before winter sets in, when the olives reach peak ripeness and the fruit produces a smooth, green oil, one that contains its highest concentration of heart-healthy antioxidants. After the harvest, the olive travels a few minutes to the ranch's on-site pressing and storage facility, where the resulting pure oil goes into climate-controlled cisterns for storage. This on-site vertical integration—no shipping of olives hundreds of miles to a plant or across borders—allows La Panza to pick a crop of olives, cold-press them, and safely store the resulting extra virgin olive oil in as little as three hours.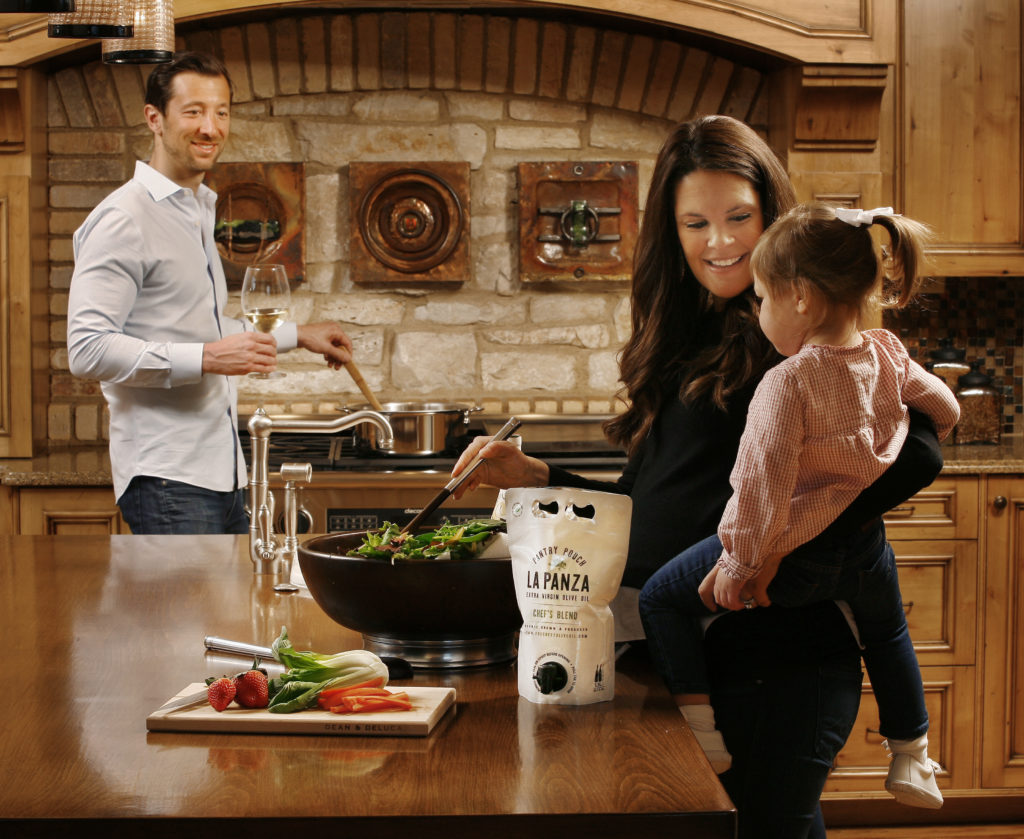 When La Panza packages its extra virgin olive oil it skips the bottling process, and instead fills orders in its signature 750 milliliter or 1.5 liter Pantry Pouch. These air-tight, light-proof pouches keep the oil as fresh as can be—with no extended exposure to air from a lost bottle cap or damage from light due to being exposed on counter or worse, on a store's shelf for weeks. The easy-to-use Pantry Pouch spout gives customers the option to transfer the oil into a smaller container for daily use or simply pour straight from the pouch when needed.
All La Panza Ranch extra virgin olive oils meet exacting standards that ensures members will enjoy premium—and pure—extra virgin olive oil from California-grown and pressed olives, free of additives, heat, chemicals, and less-expensive filler oils. The quality difference is California. It's a difference fresh enough to taste. A difference that's as fresh as it gets. For more information visit: www.freshestoliveoil.com