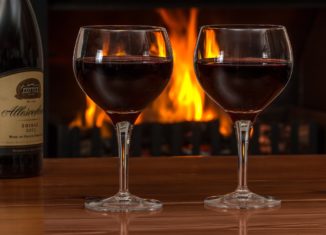 Long Island is a culturally diverse and culinary advanced region of New York State, therefore picking just one restaurant for dinner can be difficult. Check out these top choices in terms of romantic restaurants all around the Island and impress your partner with a lovely evening.
Lakehouse
When people think about the best seafood in Long Island, Lakehouse is definitely in their top three choices. This oceanside restaurant located in the Town of Islip is completely worth the one hour drive from the Big Apple. The scenic pateo makes for an amazing outdoor dining experience, especially when the food is so delicious.
Service is a big part of what makes a restaurant great, and Lakehouse only receives top-notch feedback in this department. The waiters are both very knowledgeable about their menus, but also attentive to your needs. The atmosphere of Lakehouse is relaxed yet still refined, making it one of the best romantic destinations in Long Island.
North Fork Table & Inn
The North Fork Table & Inn is located in the East End of Long Island which not many New Yorkers get to visit. This establishment is owned by a chef and has received a lot of praise for the first-class service and unique dishes it serves. If you are looking for an overnight romantic getaway, you will be happy to know they offer accommodation as well.
The North Fork area has a historical atmosphere and dining in this upclass restaurant will make your night a unique and memorable experience. Each course is closely designed by the talented chef John Fraser and served by a hospitable staff that is there to make your night magical. Make your night even more special with an elegant car ride to the establishment. Book a premium Long Island car service and the best resaturants will look even better from the window of a high-end vehicle!
Kashi
If you want a change of pace, then how about trying out some of the best sushi in Long Island? Kashi is a Japanese restaurant located on the North Shore of Long Island, only a half hour drive away from New York.
There are many things to love about this Huntington restaurant, like the modern design of the interior, the reasonable pricing and the brilliant chefs that cook right in front of you at the bar. Whether you are a bigger fan of hibachi, salmon sashimi, chicken teriyaki, or spicy crab rolls, you will find that the staff here does justice to all of these dishes and many others.
Cafe Joelle
Known as the number one most romantic dinner spots according to Long Islanders, this quaint restaurant has an intimate atmosphere perfect for a date. The establishment is located in the Town of Islip on the South Shore of Long Island and is a top destination for cozy dates topped with fantastic desserts.
The service is quick, the staff is welcoming, and the food never disappoints! This is a hidden gem of Long Island, therefore your partner is sure to be impressed by your efforts to book a table here.