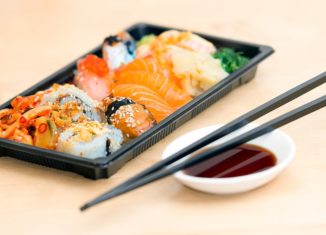 If you don't like to cook or have ready-made meals, you can have pre-prepared meal kits delivered to your home. A meal kit has pre-measured ingredients, and easy-to-follow recipes and even a novice can prepare these chef-crafted meals without help from another person who knows how to cook.
When choosing prepared meal kits, you have diverse options. If you have never ordered healthy food delivery pre-prepared meal kit before, selecting the right one can be a daunting task for many. Here are some tips you can follow when choosing pre-prepared meal kits for delivery.
Serving Size Information
When choosing pre-prepared meal kits, you need to read the serving size and choose accordingly. For example, if your family consists of five members, you need to select a pre-prepared meal kit that serves five. The meal's proportion of ingredients is determined by its serving size.
When you choose the correct serving size, you can ensure fewer or no leftovers and no food wastage.
Use by Date
When you want these meal kits delivered to your home, you must check the use-by date. Food delivery services offering meal kits mention use in "number of days". For example, suppose the meal kit mentioned by Use by four days, and you order it on Sunday, you should use the pre-prepared meal kit by Wednesday or earlier.
Freezing Options
Some meal kits can be used for extended periods, and their shelf life increases when kept in the freezer. If you intend to order the meal kit and use it later, look for meal kits that can be held in the freezer for more extended periods. Meal kits with freezing options offer convenience, and you can remove them from the freezer and use them at any later date that can be days or weeks after it is delivered to your home.
Ingredient Information
Pre-prepared meal kits have all ingredients packed in one box. Therefore, you should read all information about ingredients when ordering meal kits. For example, if you are vegan, you might want to know what plant-based ingredients have or whether the pre-prepared meal kit has any animal-based elements.
Cooks always advise customers to check the ingredients list before buying any packaged foods or meal kits. It will protect you from any nasty surprises after opening the meal kit.
Allergen Information
People have food allergies. The pre-prepared meal kit should give clear allergen information to help you stay away from food that can cause health problems. The allergen information section highlights the ingredients related to common allergies in people like shellfish, eggs, tree nuts, peanuts, wheat, soy, cow's milk, eggs, and many more.
Nutritional Information
People are health conscious nowadays, and it is always good to have nutritional information about any food product before buying. The nutritional section provides information about energy, protein, fats, carbohydrates, sugars, and sodium per serving. The nutritional information is helpful to meet your daily dietary requirements.
To sum up, these are some factors you need to consider when choosing a suitable pre-prepared meal kit for your family. When you follow these guidelines, you can be sure the meal kit delivered to your home helps you make a sumptuous and delicious meal relished by everyone in your family.