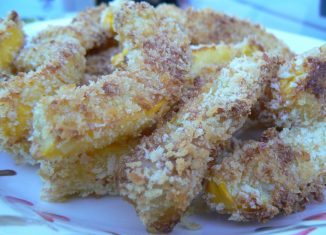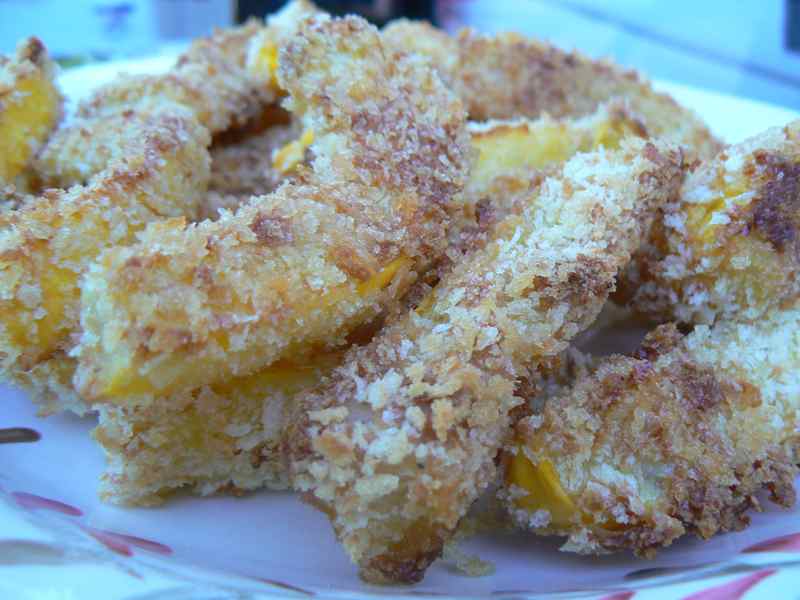 Oven-Baked Summer Squash Fries
2017-04-11 12:49:20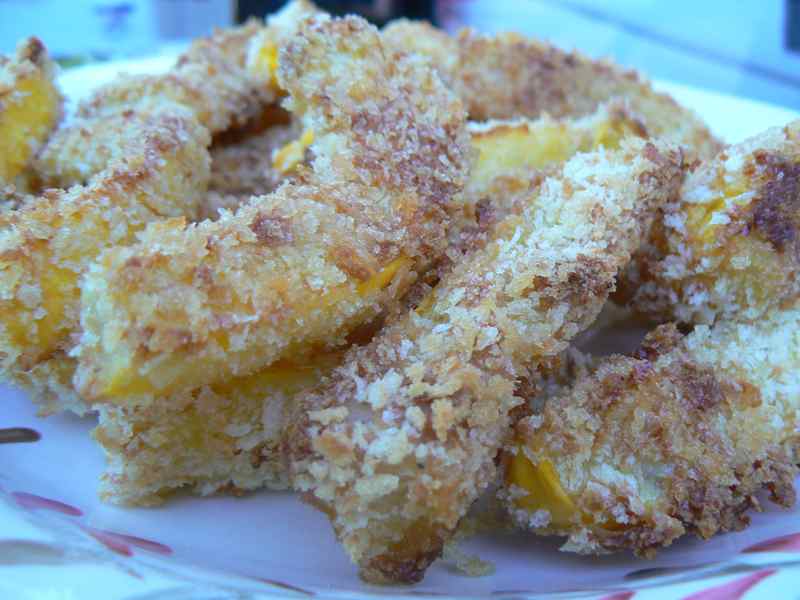 A summer squash has a strong resemblance, in flavor and texture, to a zucchini. You can, in fact, substitute zucchini in this recipe, but it will probably bake a bit more quickly.
Ingredients
1 medium summer squash

2 eggs

1 ½ cups breadcrumbs (try panko breadcrumbs for a crunchier texture)

1 teaspoon paprika

1 teaspoon mustard power

Salt and pepper

Olive oil
Add ingredients to shopping list
If you don't have Buy Me a Pie! app installed you'll see the list with ingredients right after downloading it
Instructions
Preheat oven to 400 F. Grease a large baking sheet with olive oil and set aside.
Cut your summer squash into wedges. Remove the seeds if they are quite large and set wedges aside.
Whisk the eggs in a dish and set aside.
In another dish, combine the bread crumbs, paprika, mustard powder and salt and pepper.
Start by dipping the wedges, one by one, into the egg mixture and then the bread crumb mixture. Place each wedge on the greased baking sheet. Continue until all the wedges are done.
You can bake the wedges as is for about 30-40 (until soft inside and golden brown on the outside) as is, but if you want a more golden texture, drizzle or spray some olive oil on top of the wedges. Flip half way through baking.
Serve with ranch or another favorite dip.
Print
Food you should try https://foodyoushouldtry.com/